South Africa is notorious for its safari holidays, but it is also a country filled with a thousand other delights. We've made a list of the top 5 unusual things to do in South Africa, so you won't have to waste a moment in discovering the unseen wonders of this magnificent country.
Ride an ostrich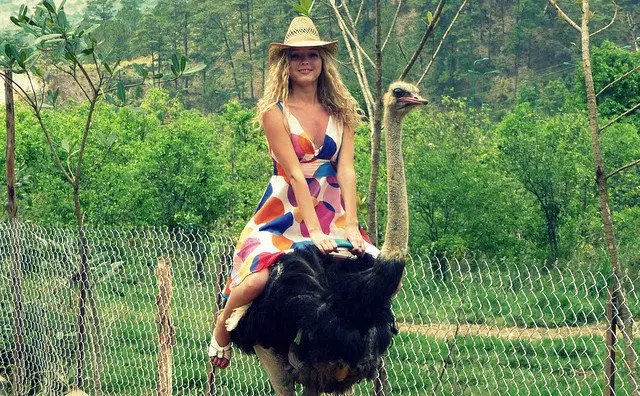 That's right, you can actually ride these strange and often comical creatures! Pay a visit to the famous Cango Ostrich Farm, which is en route to the magnificent Cango Caves. Not only can you view these flightless birds in their natural habitat, but you may also have the chance to see baby ostriches hatching! To top it all off, you are actually able to ride these birds.
If you were hoping to return home with some incredible stories, this would surely be one of them!
Sample some of South Africa's unusual cuisine
South Africa boasts a rich and diverse culinary history, with many of its dishes still popular today. So get stuck in and sample some of the country's most popular dishes! Feast upon something called Bunny Chow – curry stuffed into a hollow trencher of bread – or enjoy a drink of Maegeu, a drink made from fermented mealie pap.
Although you may not be used to some of the dishes, you're sure to find something in South Africa that you'll love feasting upon.
Travel along Route 62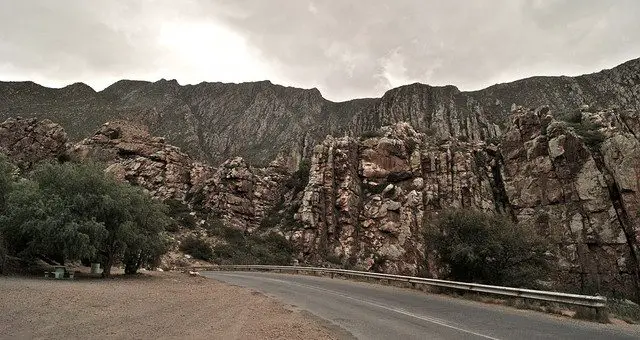 Journeying along Route 62 is a wonderful way to experience first-hand the beauty of South Africa. Meandering between Cape Town, Oudtshoorn, the Garden Route and Port Elizabeth, you will have the chance to view the country's landmarks in all their regal splendour.
Stop along the way at Wellington or Klein Karoo, which are areas known for their wineries; if you're feeling adventurous, you may even opt for a wine tasting session midway through your journey! As long as you're not the designated driver, that is.
Visit the Vredefort Dome
View one of the world's most astounding natural wonders, the Vredefort crater, as impact crater in South Africa. The crater is said to be the largest that has ever struck earth and you'll be able to see its magnitude yourself. Your breath will no doubt be taken away as you survey this one of a kind formation created some 2 billion years ago.
Be sure to bring your camera along to capture the moment.
Embark upon a Nobel journey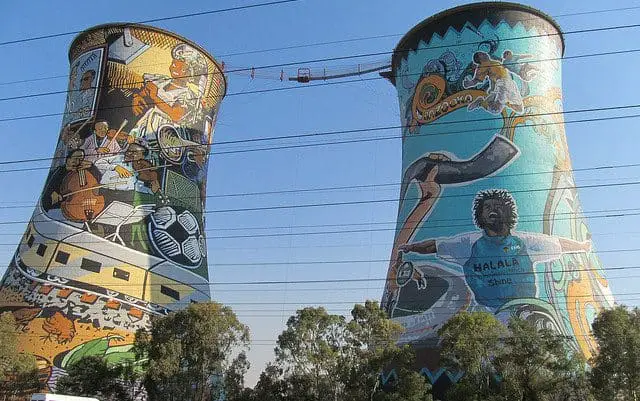 Over the years, South Africa has housed two Nobel Prize winners; Nelson Mandela and Desmond Tutu. You'll be able to learn about the role these two men played in South Africa's history with a visit to Soweto, where they both once lived. Museums in the Soweto area illustrate the impact Mandela and Tutu had on the country, whilst various shrines dedicated to them will reinforce how their legacy lives on.
A visit to Soweto is a truly humbling experience, one that every traveller should endeavour to make.