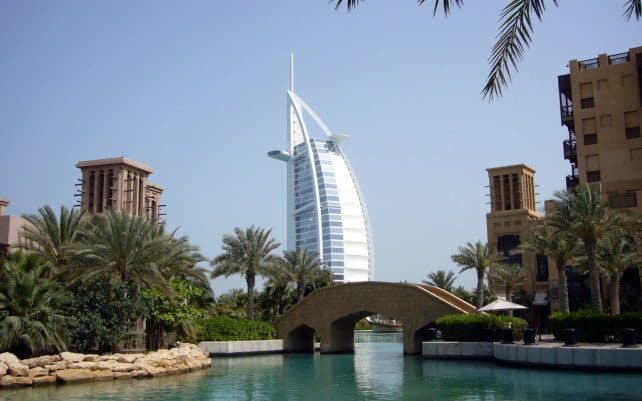 Holidaymakers planning a trip to Dubai might be concerned about what they should wear when on vacation in the United Arab Emirates (UAE). If this is the case, our guide will help you so you can holiday without worrying offending the locals.
Cover up in public
As it is a Muslim country, the most important thing to remember when on holiday in Dubai is to cover up when out and about in public, as revealing too much skin is regarded as being provocative and offensive. You don't have to wear clothes from head to toe, but generally speaking, tourists should make sure their arms and knees are not showing.
Men can get away with long shorts and long-sleeved shirts during the day. At night, trousers and closed shoes are generally expected, as many restaurants in Dubai are of a very high calibre, so anything more casual would look out of place.
It can often be harder for women to pack for their trip; if you are staying in a hotel or apartment in Dubai, you can have the luxury of being able to change your clothes several times during the day, dressing appropriately for each place you are going to. Should you be spending your entire day visiting the local sights, make sure you are not showing your shoulders or knees. Therefore, t-shirts with knee-length skirts or long shorts are probably the best option as they are not only respectable, but also comfortable.
In the evening, you might want to swap this outfit for a maxi dress that will allow you to look elegant and smart, without being inappropriate. If your floor-length frock has short sleeves, it is advisable to slip on a cardigan on top.
Be respectful on the beach
While the beach has looser rules, it is still a good idea not to push the boundaries and reveal too much skin. Your hotel will probably have its own private beach, so you can relax by the pool or take a splash in the sea wearing a swimsuit. However, ladies should probably avoid wearing a skimpy bikini, while men may wish to swap their speedos for longer shorts.
When you're not in the water, it is best to wear something to cover up your bare skin, with ladies often choosing sarongs or kaftans, as these are loose and cool when you're baking in the sunshine.
Dress correctly for mosques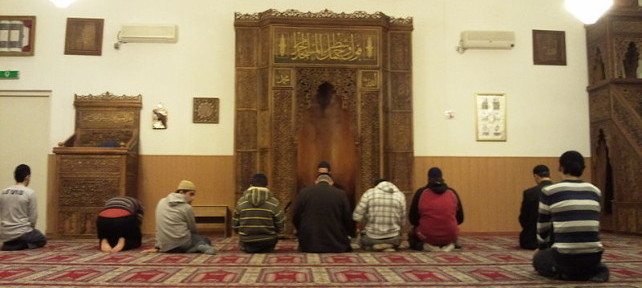 If you decide to visit one of Dubai's many mosques, you should make sure you pick suitable attire to wear and don't turn up in your beach wear – even if you have packed numerous swimsuits and flip flops!
Wear longer clothes that cover up as much skin as possible, making sure your knees, elbows, chest, stomach and arms are not on display. It can be difficult getting into a mosque, especially if you're not Muslim, so improve your chances by not giving officials any other reason why you can't enter.
Wear cool outfits
Once you have found some clothes to wear that cover up your cleavage, arms, shoulders and legs, you need to ensure these are cool enough to wear in the UAE. Dubai has a very hot climate, and even if you go during its winter, you can expect it to be hot and sunny. During the summer, temperatures average in the mid-40s, so it is likely to be far hotter than any climate you are used to!
This may make covering up a lot harder and the sunshine might tempt you to strip your clothes and wear as little as possible. However, swapping your short-sleeved tops and skimpy shorts for linen or cheesecloth shirts and cotton shorts or skirts will certainly help keep you cool.
It is also advisable to avoid wearing white clothes – despite lots of summer clothes being white! – as this reflects the heat. The reason why many people in hot countries wear black instead is that it absorbs the heat. This might sound like it would make you hotter, but if you wear loose black clothing, the cloth will absorb the heat meaning it won't be taken in by your skin.