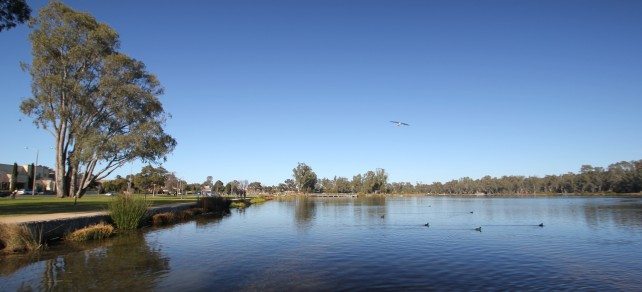 Travelling up to Shepparton might not seem like an obvious choice for a luxury getaway, but when we suddenly found ourselves with a weekend with not much to do, we decided to hop in the car and head north. There's nothing better than getting out of cold and windy Melbourne for a short weekend break in the country.
Shepparton became our town of choice as we had never been there before. We had heard exotic tales of the fabled SPC Ardmona Factory (oh the bargains to be had!) and felt that we could stimulate the local economy by giving our wallets a workout. With Shepparton our destination of choice, our next step was deciding where to stay. Shepparton isn't a town that boasts many accommodation choices, however we found a hotel that was both comfortable and affordable and within walking distance to all the necessities.
We stumbled across the Parklake Hotel on Wyndham Street, Shepparton. They had a modern website that was easy to navigate and when searching for our date of choice, found that the price was within our budget.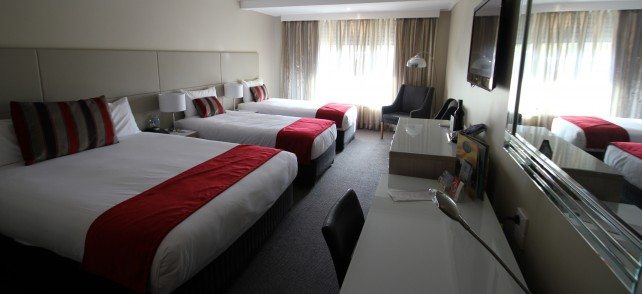 We arrived in Shepparton after a short drive from Melbourne. The staff at reception were friendly and appointed us to one of the newly renovated family rooms. Lucky for us! You can see from our photos that the rooms have in fact been recently renovated and have all the mod-cons that one would expect for a newly renovated room. Free Wi-Fi, large TV, fridge, hairdryer, soap, shampoo, conditioner and body wash. There was wall mounted heater which was on when we arrived so the room was toasty warm. But best of all, it was clean.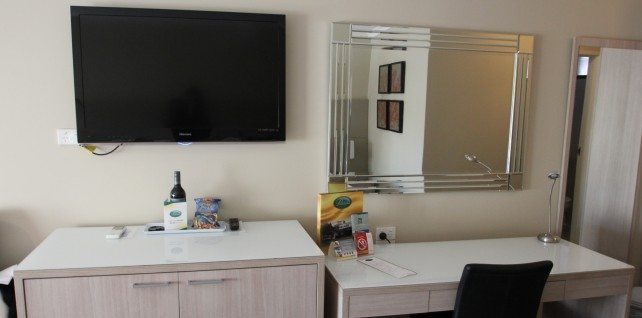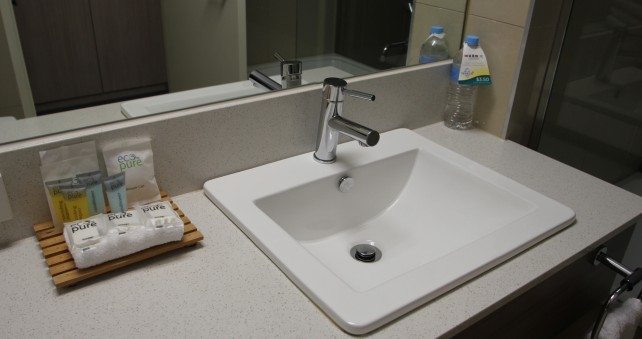 We went out to explore the town and found ourselves at – surprise, surprise – SPC Ardmona Factory. And yes, to satisfy your curiosity it IS cheap and we DID spend up big. From there we wandered through the town, had a lovely dinner at Thai Orchard and then caught a movie.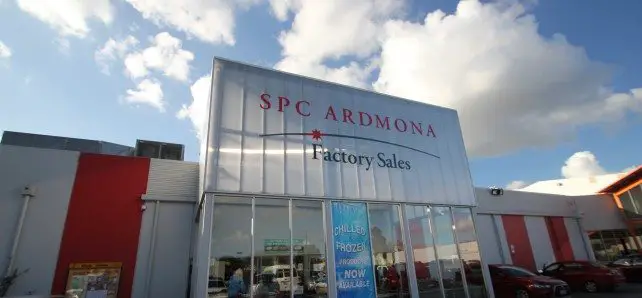 Back to the room and off to sleep. I have to make special mention that the bed was absolutely the most comfortable hotel bed that I have ever slept on. Seriously. The best. We had a great night's sleep, woke refreshed and then took ourselves down for breakfast at the buffet.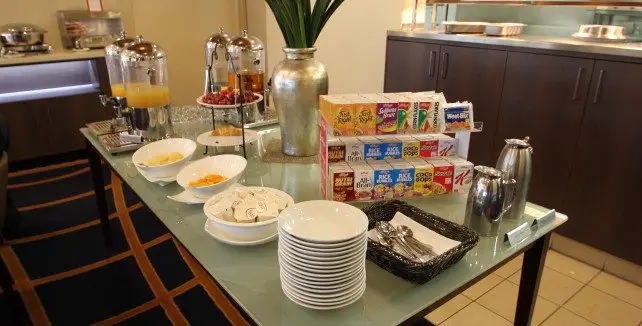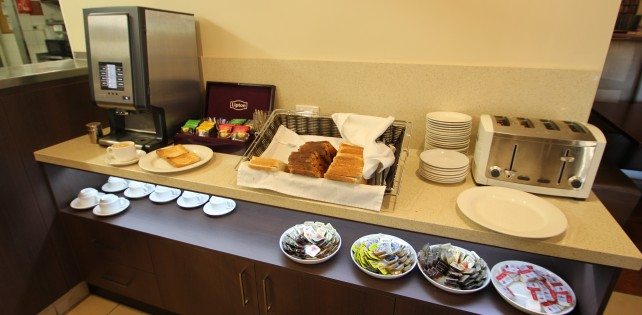 We were greeted in the dining room by another friendly staff member who took our room number, then we were off. The challenge was set to get the best bang for our buck and let me tell you that we didn't need lunch that day! The buffet had everything you would expect; eggs, bacon, mushrooms, hash browns, tomatoes, pancakes, toast, cereal, fruit, tea and coffee. Everything is covered. And I observed staff checking the levels of everything to ensure nothing ran low.
Seriously, I can highly recommend Parklake Hotel if you ever need to stay in Shepparton. The price was right for what you get. Newly renovated, large, well appointed, clean rooms – together with friendly staff and within walking distance to the local shops and restaurants – you can't go wrong.