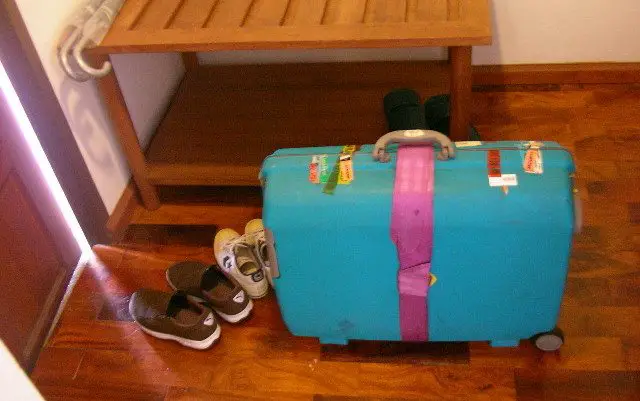 Planning an international trip can be overwhelming, don't let packing load you down as well. With a couple of tips and tricks in your back pocket you can travel with ease, comfort and peace of mind – which is the key to having an enjoyable vacation.
Outside of the obvious items listed on a packing list (toiletries, clothing, camera, ect.), there are some items that can be easily missed due to lack of experience. Take a look at our quick international travel packing tips and you will be travelling like a pro.
1. Chap Stick and Sunscreen
When travelling across the world, you're going to experience different types of climates and altitudes that will naturally take a toll on your body. Make sure to pack a tube of Chap Stick and a small travel size bottle of sunscreen. I recommend small travel sizes, so you can always carry them without hassle. You'll thank yourself later with moist lips and a sunburn free face.
2. Backpack and Lock
If you're going to be doing a lot of walking on your trip, a backpack with a double zipper will become your best friend. Not only will you be hands free but you can secure your belongs from any pick-pocketers looming around. With a small lock you can secure the two zippers together, protecting all your precious belongs. This handy tip will ensure you're comfortable and worry free.
3. Voltage Converters
If you plan to travel with any electronics, make sure to bring a voltage converter. The best are Step Up/Down travel converters, so you can plug it directly into the wall for the United States and comes with an adapter for Europe/Asia. That way you can travel back and forth with power and do not have to worry about electrical blow-outs.
There can be nothing more frustrating than getting all the way to your destination unable to use some of the objects you packed.
4. Three pairs of shoes
Try to stick with no more than three pairs of shoes for you entire trip; each one having a very specific purpose. Flip flops, for any scary hotel showers you may find yourself having to use. Tennis shoes, for on-demand walking and site seeing. They will be your primary shoes, so make sure to pick a pair that can take a lot of wear and tear. Nice dress shoes or heels, for the times you are going to a fancy restaurant or a night on the town.
These three shoes will be all you need for you entire trip. If you pack anything else, you'll just be carrying a heavy load that most likely you'll never get to use while on your trip.
5. Local SIM card
Once you arrive to your destination, make sure to pick up a local SIM card or a pay as you go phone. You'll be able to keep in contact with friends and family without burning hole in your pocket from international phone charges.
As innovative travel gadgets emerge onto the market, this list may grow really quickly. If you have other fantastic products or ideas from your own experience, please share them with us using the comments below!