Trains have proven to be the most convenient and traffic-free mode of transportation for people living a busy life in the city. Dating back to earlier times, train systems have been used to carry goods and passengers, back when they were still operated by steam engines.
Through technological innovations, train systems are now powered by electricity and can take passengers from one place to another in a matter of minutes. Here are the top 10 of the world's busiest train systems based on the volume of passengers they carry every year:
10. Paris Metro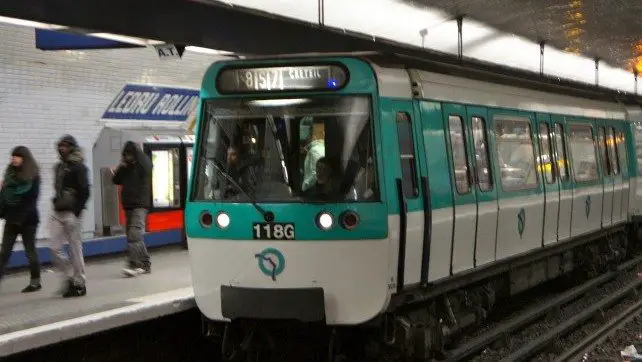 The Paris Metro which travels through the City of Love is the tenth busiest train system in the world. As early as the 1900s, it has taken local and tourists alike all over Paris. After a century of operation, it has been estimated that the Paris Metro has already catered to about 1.541 billion passengers. The Paris Metro stretches 214 km long underground, consisting of 14 main lines, 2 minor lines and a total of 303 stations that are no more than 5 minutes apart.
The train's daily operation begins at 5:30am and ends at 1:15am; except on Saturdays, when it ends an additional hour later at 2:15.
9. Hong Kong Mass Transit Railway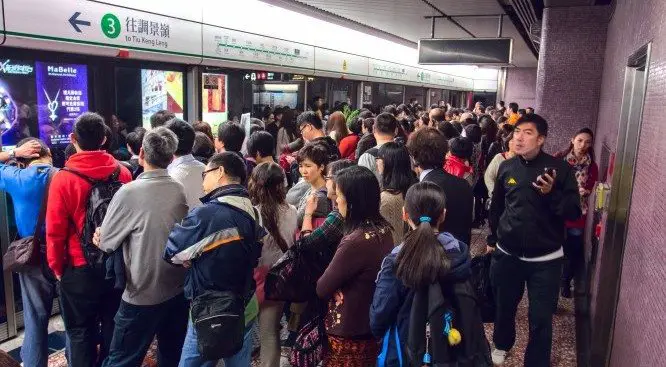 HK's Mass Transit Railway, or MTR, is the most effective mode of transport in the City since 1979. In 2013, it has expediently taken 1.6 billion passengers to their destinations, placing it in the ninth spot of the list. MTR is a safe, reliable and heavily patronised railway network running 175 km.
It consists of 82 stations and a total of 9 lines; including the Disneyland Resort Line, where vacationers can easily access the world-renowned theme park.
8. Mexico City Metro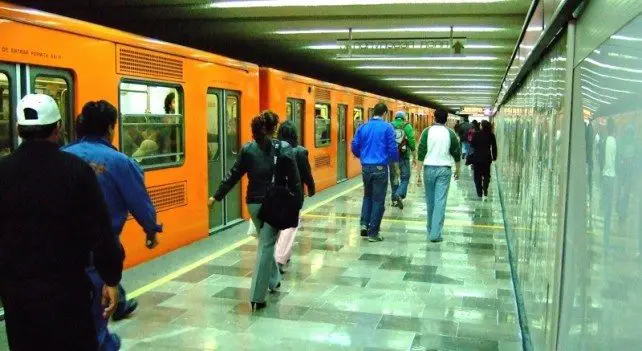 Earning the eighth spot is a network that channelled 1.609 billion people for the year 2012 alone – Mexico's Sistema de Transporte Colectivo (STC) or the Mexico City Metro. With a total route length of 226.49 km, this train system has 12 lines and serves 195 underground and surface stations.
For only 3 Mexican Pesos, it can take you wherever you need to go throughout Mexico City. The STC operates from 5:00am during weekdays, 6:00 am on Saturdays and 7:00am during Sundays, with all rides running until midnight.
7. New York City Subway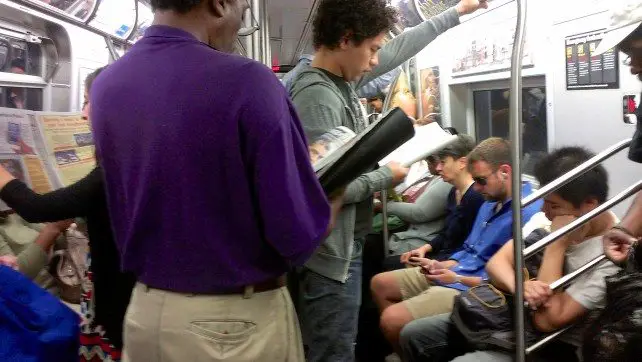 Within the City that never sleeps is the Subway that never sleeps – the New York City Subway. It consists of 36 lines and a total of 468 stations: 277 underground, 153 surface, 29 embankment and 9 open-cut stations. The NYC Subway has undergone renovations throughout the years, which now make it a safe and convenient means of travel.
Commuters can ride the Subway using a Metrocard for unlimited or pay-per-ride passage or through tokens for $2.00 each. It operates 24 hours a day everyday; justifying its 1.655 billion riders for the year 2012.
With its many stations and 24/7 operation, no wonder it is the seventh busiest train system in the world!
6. Guangzhou Metro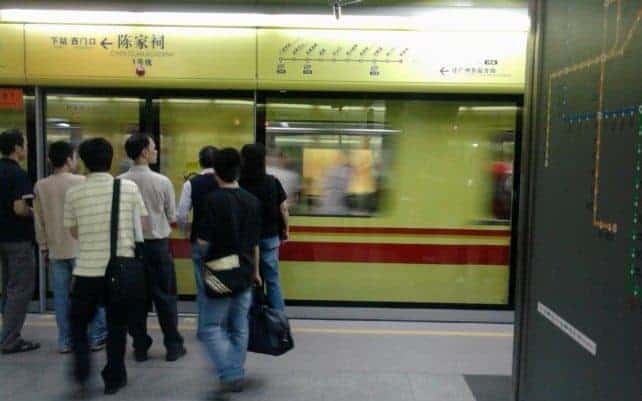 Guangzhou Metro in the Guangdong Province of China is the sixth busiest, catering to 1.99 billion passengers for 2013. It started its operations in June 28, 1997 with only 1 line and 5 stations. Currently, it has a travel route length of 261 km, with 9 lines and 164 serving stations.
The Guangzhou Metro runs every day from 6:00 to midnight. Passengers use single trip tickets, deposit tickets or smart cards called "Yang Cheng Tong".
5. Tokyo Metro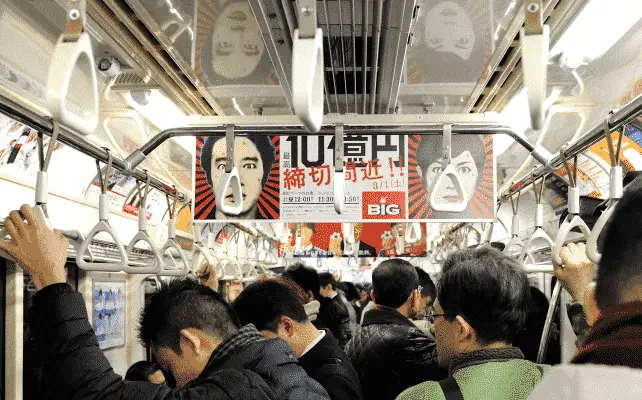 Halfway down the list is an urban railway network located in one of the busiest cities in the world, the Tokyo Metro Co., Ltd., also known as the Tokyo Metro. 2.27 billion passengers were taken back and forth in Tokyo for the year 2011.
It first operated in 1927, with just one subway line back when it was called the Tokyo Underground Railway. After years of development and expansion of additional lines and stations, the Tokyo Metro now has 9 operating lines and 179 stations, with railways stretching 195.1 km long.
All train lines in Tokyo, including the Tokyo Metro, operate from 5:00am to 1:00am. Commuters can buy themselves a one day pass for a whole day's unlimited ride. Suica and Pasmo prepaid cards and IC cards can also be used on Tokyo Metro's transport services.
4. Moscow Metro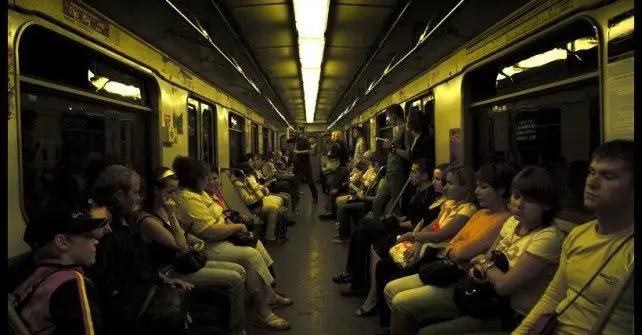 Moscow's "underground palace" is a must-see tourist destination in Russia. It is not, however, a steady infrastructure, but a moving house of art and history contained along the world's fourth busiest train system, the Moscow Metro.
It served a total of 2.491 billion passengers during 2013, with its 12 lines and 192 underground stations. It is the quickest way to travel around the City with a travel route length of 320.9 km. Its daily operations start from 5:25am until 1:00 am.
Commuters need to buy smart cards with varying rates depending on the distance of travel.
3. Shanghai Metro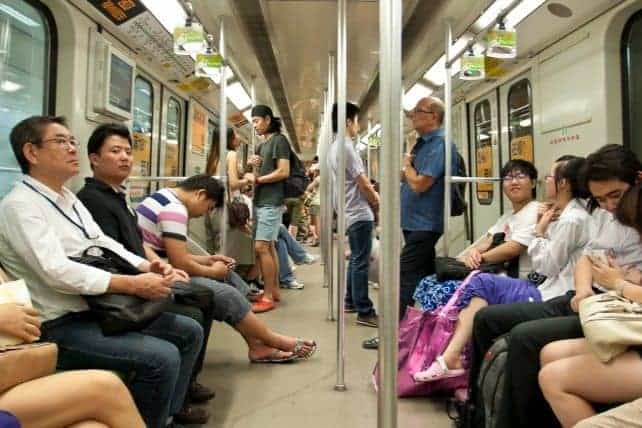 Since May 28, 1993, the Shanghai Metro has travelled along the busy streets of Shanghai, China. As of 2013, its 14 lines and 329 stations provide fast and easy public transportation service to its 2.5 billion annual passengers.
It is one of the networks with the heaviest ridership, estimating 8.898 million riders a day, making it worthy to be third of the world's busiest train systems.
Passengers can take a ride on the Shanghai Metro by using a Single Journey Ticket, a Shanghai Public Transport Card, a Souvenir ticket, One-day and Three-day travel pass and a MagLev & Metro Pass.
2. Beijing Subway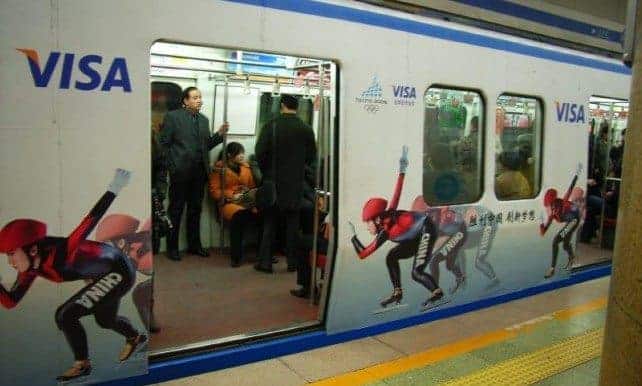 The second busiest train system in the world is the Beijing Metro, carrying 3.209 billion passengers during 2013. China apparently never stops improving the quality of its transportation within its highly dense areas. To date, the network consists of 17 lines, 232 underground stations and it has an operating route length of 465 km.
Single ride tickets or a One Card Through Card called Yokitong can be used by commuters in order to board the Beijing Metro between its service hours of 5:00 am to 11:00 pm.
1. Seoul Metropolitan Subway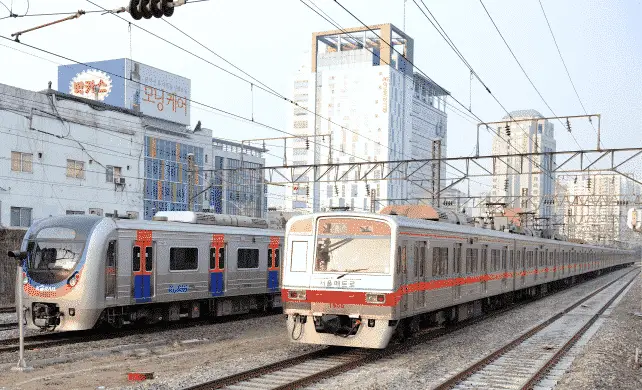 The busiest and most highly utilised train system in the world is none other than the underground super highway, the techy public transport, and Seoul's travelling pride – the Seoul Metropolitan Subway. As of 2012, it served a whopping 3.686 billion commuters in its air-conditioned carts; running through 19 lines and 615 stations.
It travels every day from 5:30 am to midnight. Single use tickets and prepaid smart cards called a Upass, are used to enjoy the perks of this train ride.
Trains really do make public transportation quicker. Just remember to try avoid peak travel hours, that is so there is ample seats to sit down – so you don't end up packed together like sardines with your fellow passengers.