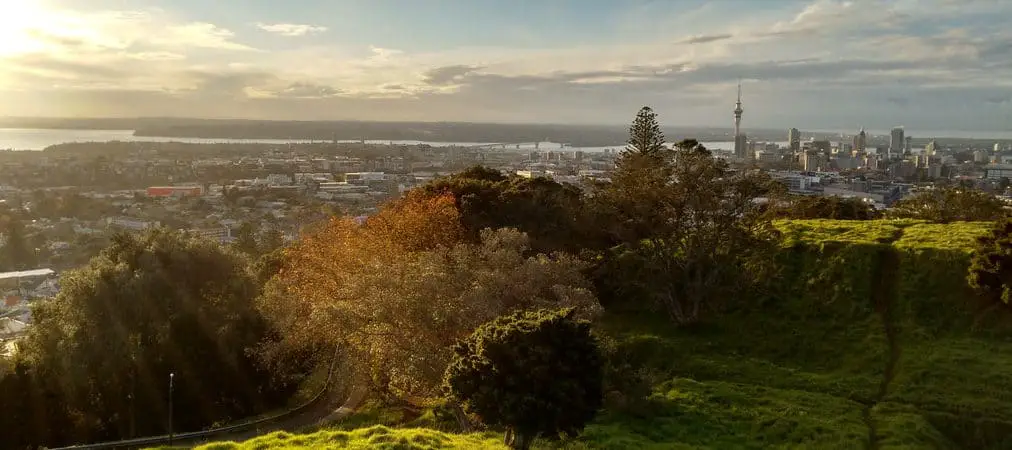 Auckland is one of those places that's often treated as a pit stop for travellers. It's the gateway to adventure and the ideal place to first land your feet when arriving in New Zealand. But it's so much more than just a launch pad for your trip.
On two separate occasions I found myself in Auckland for only 24 hours. The first time I was stuck in the city after a connecting flight was cancelled. I'm not the kind of gal to miss an opportunity like this, so set myself the challenge of seeing as much of Auckland  as I could before jumping on that plane. It was such a thrill I returned a year later to try it again. As they say, you can sleep when you're dead.
24 hours in Auckland
Breakfast / Brunch
To get you ready for a big day of sightseeing you'll need a good breakfast. My first venture Craft Kitchen, an ethical cafe with crazy delicious homemade scones and muffins. Wash these down with a flat white – a drink that New Zealanders claim was first established in Auckland.
If you're arriving a little later, opt for brunch instead. Brunch is a popular activity for the locals of Auckland and no one does it better than Dizengoff. Dizengoff has garnered the reputation as Auckland's favourite place to brunch, and if you visit on a weekend, it's guaranteed to be packed.
Sightseeing
After a good brunch, you'll be ready to see some sights and the good news is, Auckland has something for everyone.
Feeling adventurous? Head to the city to do a Sky Walk on the Sky Tower, or even try a Sky Jump! Inch along a narrow walkway 192 metres above the city or plummet New Zealand's highest jump and only base jump by wire. Just be careful not to lose your brunch!

Feel like taking in some breathtaking scenery? Then take the ferry ride over to Waiheke Island, an island once known for its hippie culture. These days it's more upmarket and packed with picturesque vineyards with sweeping views of the Waitemata harbour, and offers some of Auckland's best wines. Each vineyard produces intensely different wine, so why not consider a quick wine tour while you're there?
Feel like climbing a volcano? (Yep, you heard us right – it's New Zealand after all.) Maungawhau (Mount Eden) is the highest natural point in Auckland and just 10 minutes south of the city centre. Climb to the top and you'll be rewarded with magnificent 360-degree views over the city and harbour. Alternatively you can climb Maungakiekie (One Tree Hill), exploring the historic Maori sites and forest glades in Cornwall Park as you go.
Other options for sightseeing include:
The Auckland War Memorial Museum
Shop and lunch in Britomart
Bungy jump off the Auckland Harbour Bridge
Auckland Art Gallery
Rangitoto Island
Trek on Tiritiri Matangi Island
Auckland Zoo
Afternoon
In the late afternoon, head back into the city to the area around Tyler Street. The Tyler Street Garage is an industrial-style bar that offers a great rooftop place to sit with sweeping views over the harbour and a good range of beers. Stay for a few as the sun makes its way down, then make your way towards the wharf to find a great choice of restaurants for dinner.
Dinner
If dining around the Wharf, we suggest opting for something light. Auckland is known for its great dessert bars and Milse, back on Tyler Street, is one of the most famous. Here you can finish off dinner with an unforgettable tasting menu or order dishes such as rhubarb with white chocolate, vanilla and almond; or salted caramel with hazelnuts and orange. Alternatively, take a stroll up Queen Street to Auckland's most famous ice cream shop, Giapo.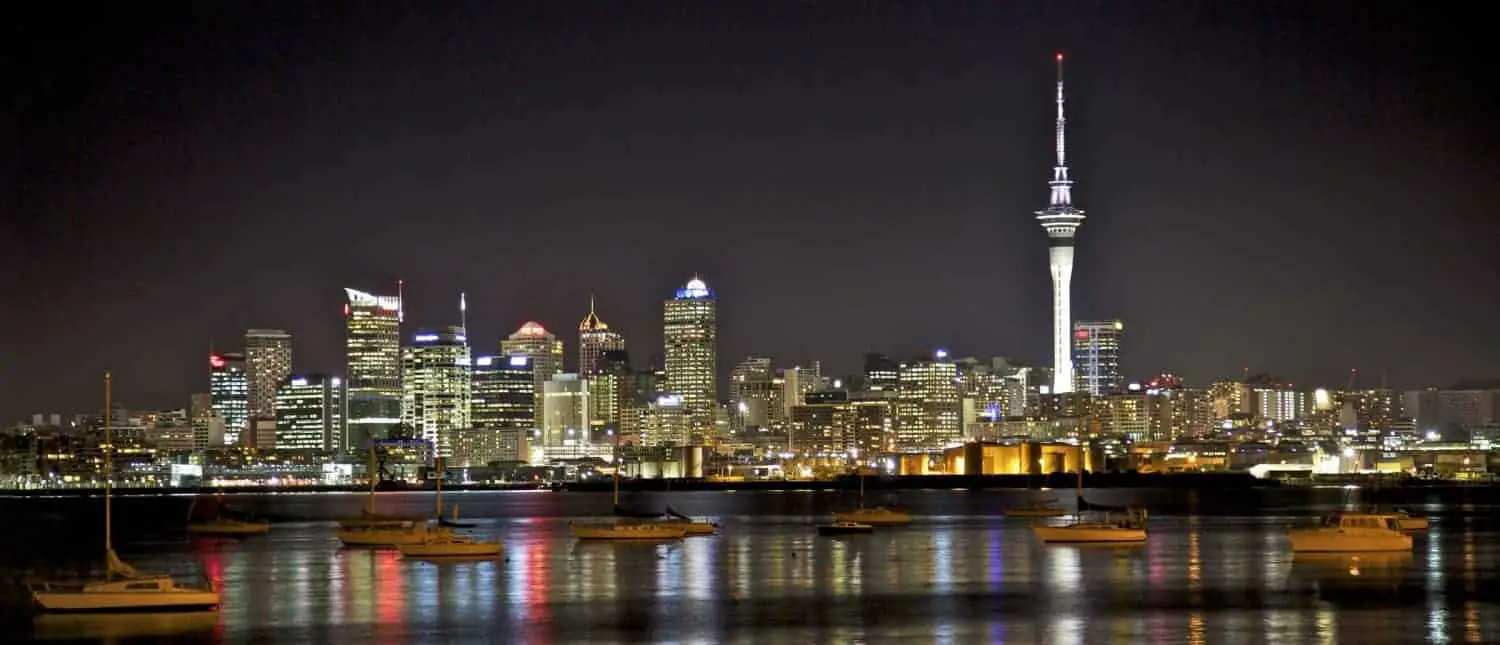 Drinks
I'm a big fan of Ponsonby, one of the city's hippest locations. It's packed with boutique fashion stores, chic cafes, bars and restaurants, and it's just 10 minutes out of the CBD. Head there to enjoy the nightlife before stumbling home to bed. The Long Room is one of Ponsonby's longest established haunts, offering a large covered courtyard, gas fireplaces and live music Thursday, Friday, and Saturday. The Golden Dawn is a newbie on the strip and offers exciting and lively entertainment every night of the week.
How to choose?
With so many options, it's hard to choose what exactly you should try during your short stay.
There are four distinct seasons in New Zealand; summer, autumn, winter and spring and different seasons call for different activities. So whether you're over there in the cold or the heat, you'll find there are plenty of activities perfect for your situation!