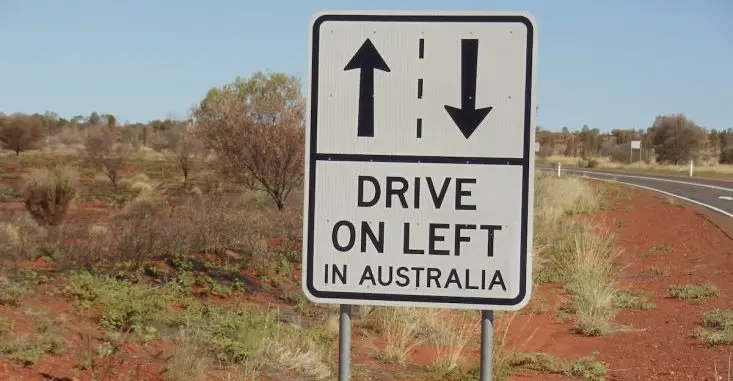 For many people, a trip down under is a once in a lifetime experience – learning to surf, getting sunburnt and experiencing the culture of Australia's cosmopolitan cities is all part of the fun. But to truly experience everything Australia has to offer, you'll want to pack the car and hit the road.
Whether you plan to drive the famous Great Ocean Road in Victoria, explore Australia's world famous wine regions or make a trip out to the iconic rainforests and Great Barrier Reef in sunny Queensland, then you'll probably want to get yourself a car. Australia's unique flora and fauna aren't the only things special to Australia!
Driving in the City
Melbourne is famous for a few things; including its coffee, laneways and hook turns. It's Australia's second-most populous city and it's been ranked as the world's most livable city six years in a row. It's a popular destination for tourists and many people choose to either begin, end or base their Australian journey around Melbourne.
Because of it's close proximity to the Great Ocean Road, many people choose to hire a car when in Melbourne. But learning to drive in this city can be a daunting prospect – especially if you're not used to driving on the left-hand side of the road! If you're new to Australia and need to build up some confidence before jumping behind the wheel, then a driving school can offer great driving lessons to get you more confident behind the wheel.
There are plenty of great driving schools that offer cheap, one-off, or even day-long intensive driving lessons to tourists. They'll be able to help you master those pesky hook turns and prepare you for driving on those very long, windy and often extremely remote roads.
Driving on the Open Road
Queensland's Gold Coast is another popular tourist destination. Here you can meet Koalas at Currumbin Sanctuary, learn to surf, or as many people do begin their journey up the Sunshine Coast toward tropical beachside paradise, rainforests, and the Great Barrier Reef.
Long, straight and narrow roads add a real risk of fatigue for tourists inexperienced driving these kinds of roads. If you can learn some tips from a local, your trip is bound to be a much safer and enjoyable experience.
When Hiring a Vehicle
Once you're ready to do so, hiring a car isn't that difficult – but you need to come prepared. Here are three important things you'll need to know:
1. Identification
Identification is mandatory for hiring a vehicle in Australia. This most often includes having a driver's license and a passport (if you're from Overseas). Most companies will have slightly different policies, so it's best to call and check with them exactly what you need to bring before going in to pick up your car.
2. Insurance
It's not mandatory to purchase insurance on your hire car, but if you don't, you may be liable for additional expenses if you get into an accident. Most hire companies offer their own insurance on their vehicles, but this price is normally not included in the price quoted online and you may be surprised by the additional charges when you go to pick the car up (sometimes the insurance can be more than the hire of the car!).
3. Security Deposit
In addition to insurance, the company may need to take a security deposit from you in the event that you return the car without petrol or there's some kind of damage – think of it like a security bond to make sure the car is returned in good condition. This will most likely need to be paid on a credit or debit card (not cash!), so that the money can be held until you return the car.
Now that you're ready to get out there, have fun and enjoy Australia. Just don't forget the sunscreen!