If you are acrophobic or someone who has a simple fear of heights, what we are about to discuss might probably make you a bit nauseous and light-headed. So buckle up nicely.
With peaks just about touching the clouds and kissing sunrises and sunsets, there's no doubt the following hotels are the top ten largest around the globe!
10. Excalibur Hotel and Casino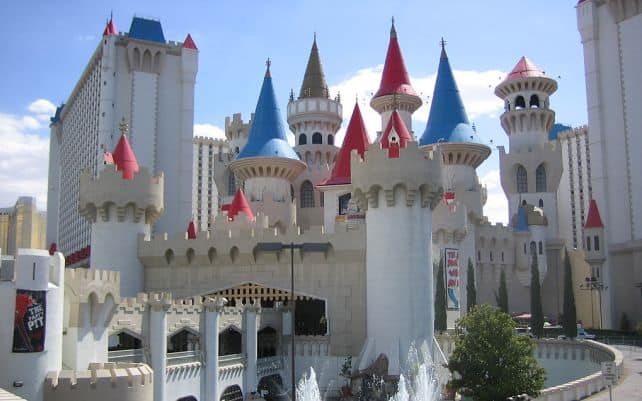 Tenth on the list is
Excalibur Hotel and Casino
. Created by the geniuses behind MGM Resorts International and commissioned on June 19, 1990, Excalibur is and remains to be one the grandest sights on the
Las Vegas Strip
. It is renowned for its medieval theme that takes you back to the times of King Arthur and the Knights of the Round Table.
It has two towers of 28 floors each, offering a total accommodation of 4,008 rooms (inclusive of standard rooms and suites).
9. The Venetian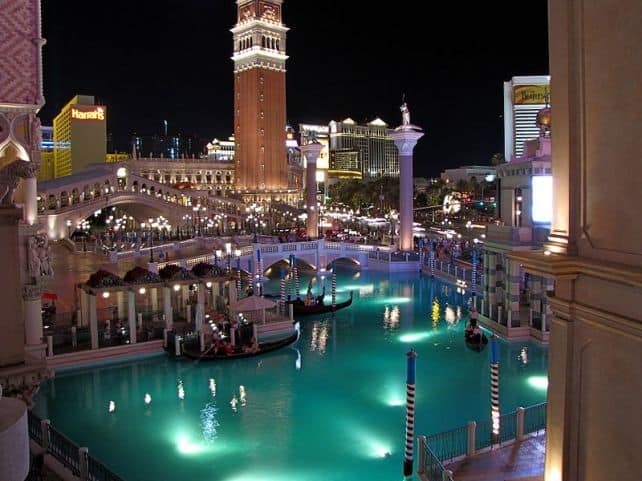 Another Vegas-born luxury casino hotel has claimed the ninth spot of our list. From its name The Venetian, this hotel is themed after Venice. So, if you are in Vegas but still want to feel like you are in Venice, this is the place to be.
With a total number of 4,049 rooms and suites and towering at a total of 36 stories, The Venetian has rightfully earned the ninth place. In fact, it is part of the biggest 5-diamond resort hotel complex on the globe!
8. The Ambassador City Jomtien
The eighth spot is claimed by The Ambassador City Jomtien, an Asian-born resort hotel located in Jomtien Bay of Pattaya, Thailand.  The famous resort hotel occupies a total of 160,000 square meters of land, with an overlooking view at the nearby mountains and beach!
The Ambassador City of Jomtien is spread across five buildings, each housing an average of 900 rooms and a total of 4,219 combined. On top of this, it also has other facilities; such as night clubs, eight restaurants, bars, fitness center and convention centers, and the so-called biggest swimming pool in Asia.
7. THEHotel at Mandalay Bay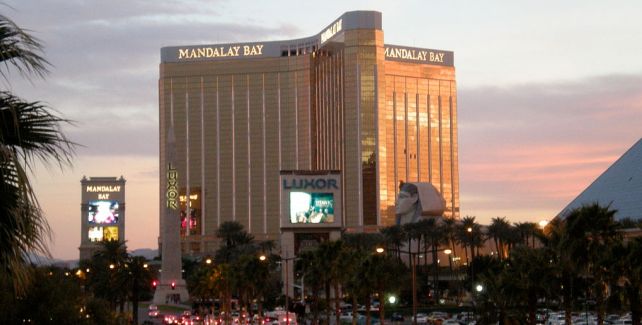 Third Vegas-born hotel on our list is THEhotel at
Mandalay Bay
. Still found along the busy strip, THEHotel towers with a whopping 43 stories, with a total capacity of 4,332 rooms (inclusive of standard rooms and suites).
Upon its opening in 2003, it presented the largest standard suites known to Las Vegas. In 2006, it changed its name from "Manadalay Bay" to "THEhotel. In 2013, it plans to rebrand to Delano Las Vegas under a new partnership between Morgans Hotel Group and MGM Resorts International.
6. Luxor Las Vegas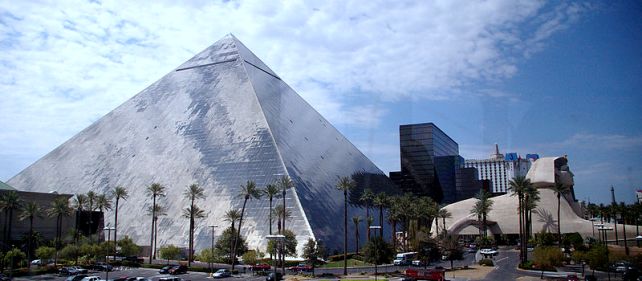 Another casino hotel in Las Vegas and sixth on our list is
the Luxor
. Themed after Thebes (a city of Luxor in Egypt), with its 4,408 rooms, the Luxor in Las Vegas surely catches the attention of every tourist and local with its unique pyramid structure.  Still owned and managed by MGM Resorts International, the Luxor remains the second largest hotel in the world next to the MGM Grand.
5. Wynn Las Vegas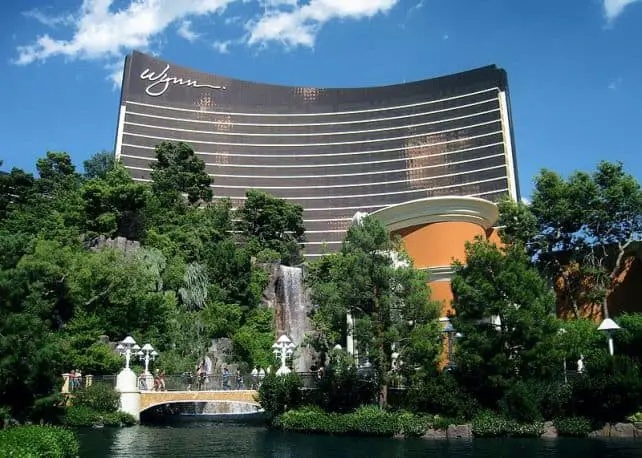 Fifth on the list and the fifth luxury hotel-casino from Las Vegas is the
Wynn Las Vegas
or simply Wynn. Named after its developer Steve Wynn, this billion-dollar luxury hotel is currently owned and operated by Wynn Resorts Limited.
The resort spreads across 87 hectares of land in the form of two towers, with 45 and 48 floors each serving a total of 4,734 rooms. Formally opened on April 28, 2005, Wynn has awed a lot of tourists with its theme of imperfect dreams and life imitating art.
4. Disney's All Star Resort
Disney's All Star Resort claims the fourth place in our list. The resort was is a part of Walt Disney World, which was born and created by Roy Disney on October 1, 1971 in Lake Buena Vista, Florida, USA. It has various facilities; such as theme parks, attractions like Disney's Typhoon Lagoon and Blizzard Beach, and of course, the resort hotels.
The resort can accommodate a total of 5,524 rooms and suites. If you are into the fantasy land of talking and cute animals, Walt Disney World is definitely for you.
3. First World Hotel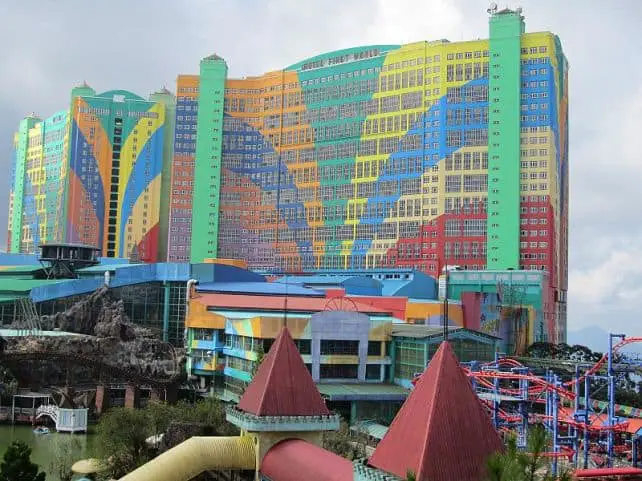 Another hotel coming from Asia makes takes the third place on our list. First World Hotel of Genting Highlands, Malaysia, rightfully claims the third place with its total room accommodation of 6,118, standing with two towers of 24 and 28 stories each.
This 3-star hotel is owned and managed by first World Hotel and Resorts Sendirian Berhad. Matching its vast accommodation is its wide array of restaurants to choose from.
2. MGM Grand Las Vegas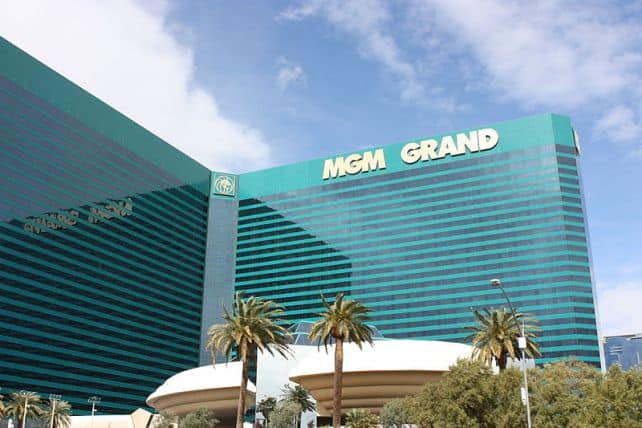 It seems
casino hotels
from Las Vegas have clearly dominated our list. In second place is no other than the
MGM Grand
of, guess what, Las Vegas! Dominating all other Vegas-born casino hotels on our list is the MGM Grand, with a whopping 6,852 rooms in total!
Opened on December 18, 1993 with a theme of Hollywood and Africa, the MGM Grand was formerly known as Marina and MGM-Marina. Owned and managed by the MGM Resorts International, MGM holds a 30-storey main building, The signature, Skyloft and The Mansion.
1. Izmailovo Hotel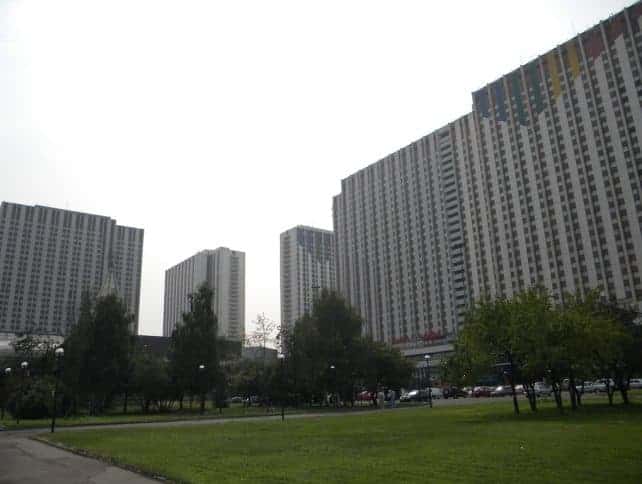 Topping the chart is the Izmailovo Hotel of Izmailovo District, Moscow. Born in 1979, the Izmailovo Hotel is actually a group of hotels consisting of  4 towers namely Alpha, Beta, Vega and Gamma-Delta, with a whopping of 30-stories each and an eye-popping 7,5000 rooms!
With this number, the hotel is currently hailed as the globe's largest and tallest hotel by number of units.