Zoo's are some of the most popular tourist attractions all over world. Attracting millions of visitors each year, they are a fun way to spend a day, entertaining visitors for hours.
What makes the largest zoo in the world? Some wildlife parks (such as the Red McCombs Wildlife Park in Texas, or the Werribbee Open Range Zoo in Victoria, Australia) are spread over hundreds or even thousands of acres but house only a few hundred animals.
So we have compiled our list based on land size, the number of species and the overall number of animals. Check out the list below and come and visit these zoos on your travels around the world:
10. London Zoo
Land Area: 36 Acres
Animal Species: 755 species with 17,500 animals
Location: London, England
As one of the world's oldest zoos, London Zoo was opened in 1828 for scientific study and in 1847, was opened to the public. Today, London Zoo has over 17,500 animals and a number of conservation projects to save endangered and threatened animal species. Visited by millions of people each year, this is one of the most popular zoos in the world.
9. Moscow Zoo
Land Area: 53 acres
Animals Species: 972 species with 8,270 animals
Location: Moscow, Russia
Opened in 1864, Moscow Zoo not only attracts millions of visitors each year, but also participates in animal feeding, breeding and reproduction of endangered species. This zoo was constructed to create a more natural looking environment, which you will notice with the addition of streams and waterfalls in different parts of the zoo.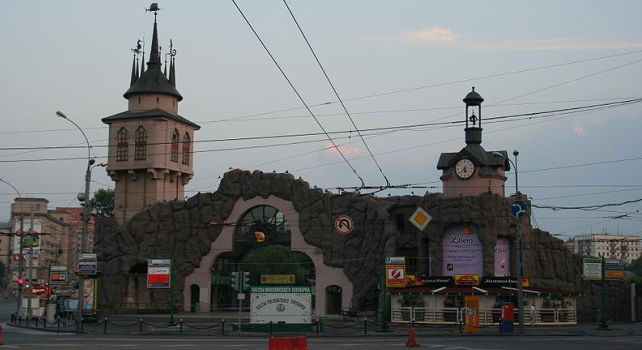 By A.Savin  [GFDL or CC-BY-SA-3.0-2.5-2.0-1.0], via Wikimedia Commons
8. San Diego Zoo
Land Area: 100 acres
Animals Species: 650 species and subspecies with 3,700 animals
Location: San Diego, California
Established in 1916, the San Diego Zoo is a beautiful zoo to visit thanks to the warm climate. Most of the animals here enjoy open air enclosures, allowing visitors to see them in an environment that attempts to replicate their natural habitat. The zoo is big enough to feature guided tours which use tour buses and gondolas that offer a bird's eye view of the area.  The San Diego Zoo is also very successful in breeding pandas and offers the Panda Trek exhibit where visitors can come face to face with these beautiful endangered species.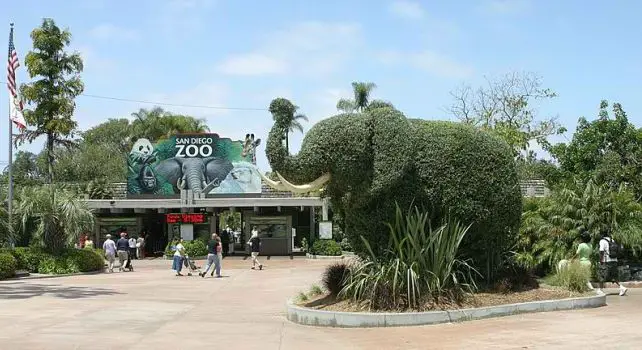 Cburnett [GFDL or CC-BY-SA-3.0], via Wikimedia Commons
7. Berlin Zoological Garden
Land Area: 84 acres
Animals Species: 1,474 species with 19,484 animals
Location: Berlin, Germany
The Berlin Zoo is the most visited zoo in Europe. Established in 1844, the popularity of the Berlin Zoo leads to roughly 3 million visitors per year. Aside from housing thousands of animals, the Berlin Zoological Garden also participates in the protection of endangered species and the reintroduction of animals in the wild.  One of the most popular attractions at the Zoo is the aquarium which has been specially constructed to replicate a natural, underwater environment.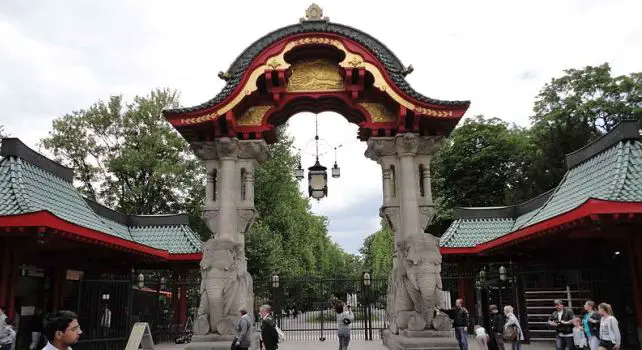 By Paul Sableman [CC-BY-2.0], via Wikimedia Commons
6. Bronx Zoo
Land Area: 265 acres
Animals Species: 650 species with 4,000 animals
Location: Bronx, New York
Opened in 1899, the Bronx Zoo is one of the largest zoos in a built up urban environment. The zoo features a wide array of animals and has contributed to various conversation projects. Some of their top attractions include World of Birds, Tiger Mountain, African Plains, Madagascar, Congo Gorilla Forest, Jungle World and so much more.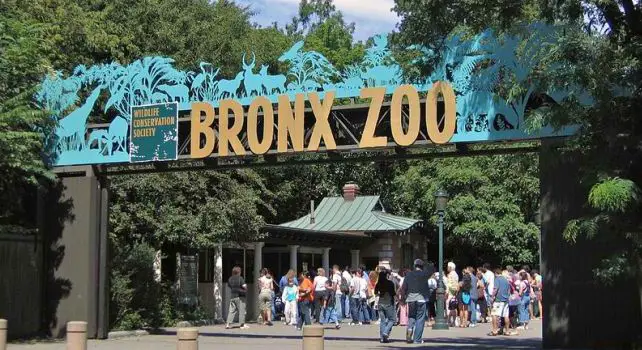 Postdlf  [GFDL or CC-BY-SA-3.0], via Wikimedia Commons 
5. The National Zoological Gardens of South Africa
Land Area: 210 Acres
Animal Species: 505 species with 9,000 animals
Location: Pretoria, South Africa
This massive zoo is the largest Zoo in South Africa and is visited by over 600,000 people each year. There are over 6kms of walking tracks around the zoo, so spending a day here is a great workout!  An Aquarium and Reptile Park also form part of the zoo facilities and the Aquarium is the largest inland marine aquarium in the country.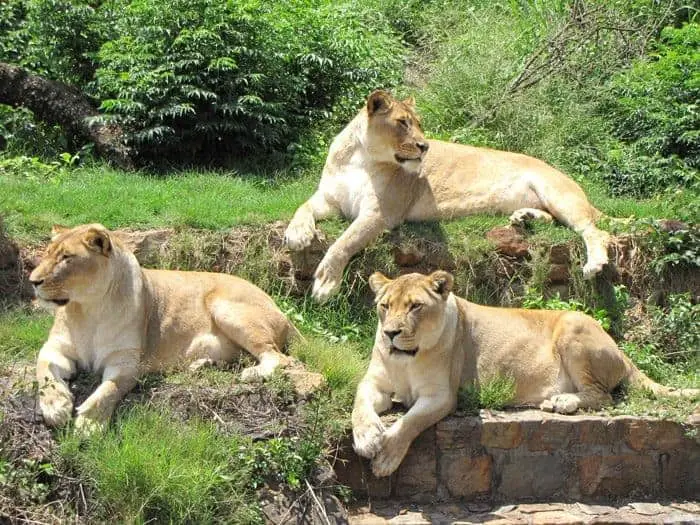 4. Toronto Zoo
Land Area: 710 acres
Animals Species: 500 species with 5,000 animals
Location: Toronto, Ontario, Canada
Opened in 1974, the famous Toronto Zoo was meticulously planned from the start with animals arranged depending on their zoogeographical location with exhibits including; Euroasia, Australasia, Americas, Africa, Canadian Domain, Indo-Malaya, Tundra Trek and more.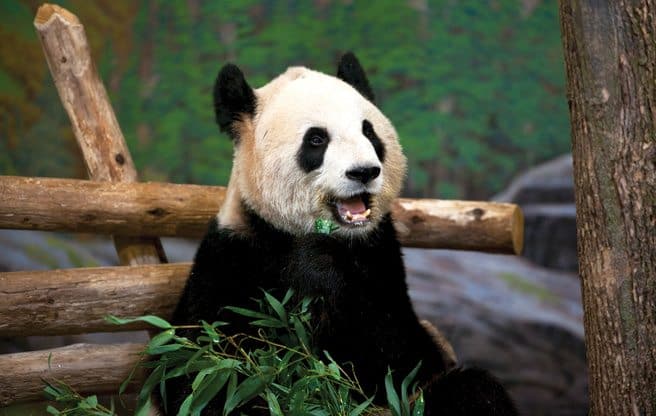 2. Beijing Zoo
Land Area: 89 acres
Animals Species: 950 species with 14,500 animals
Location: Beijing, China
Occupying the second position on the list, the Beijing Zoo is home to a staggering 14,500 animals from all over the world. The Beijing Zoo cares currently care for many critigcally endangered animals such as the Giant Panda, the South China Tiger, Tibetan gazelle, golden snub-nosed monkey. Visitors to the zoo will also discover the rich cultural heritage of the zoo grounds as the land was actually part of the Imperial Manor of the Ming Dynasty.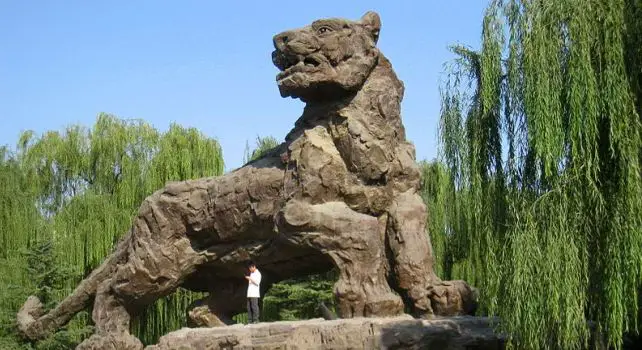 By Daderot , via Wikimedia Commons
1. Henry Doorly Zoo
Land Area: 130 acres
Animal Species: 962 species with 17,000 animals
Location: Omaha, Nebraska
The Henry Doorly Zoo is the first on the list due to its large size and huge range of animals. Established in 1894, the zoo has a number of transportation options within the park to assist visitors get from one exhibit to another. Some of their most notable shows include the Desert Dome, Cat Complex, Kingdoms of the Night and the Hubbard Orangutan Forest. This zoo is also home to the biggest indoor swamp and glazed geodesic dome in the world.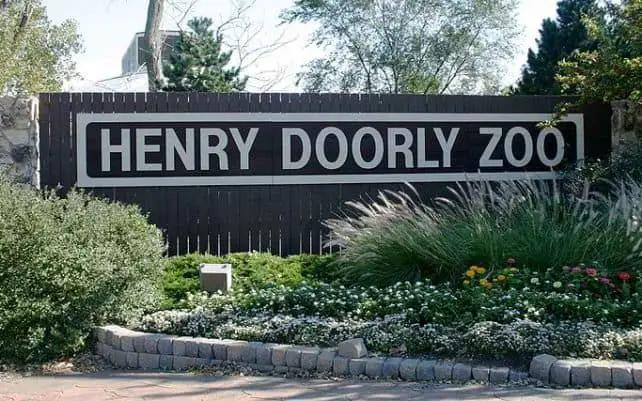 By en:User:Cburnett  [GFDL or CC-BY-SA-3.0], via Wikimedia Commons