India is a country of many religions and diverse culture that make it more colorful and pleasing. Being a centre of landmarks and attractions, India has built its own place in world tourism. Amazing architecture, buildings and marvels, all make India perfect place to spend a memorable time.
One such place in the country is Karla Caves; one of the oldest Buddhist rock cut caves that is located about 60 km from Pune and lies of the Mumbai-Pune highway near Lonavala.
The Karla Caves carry the same elegance and charm as of the famous Ajanta and Ellora caves.
History of Karla Caves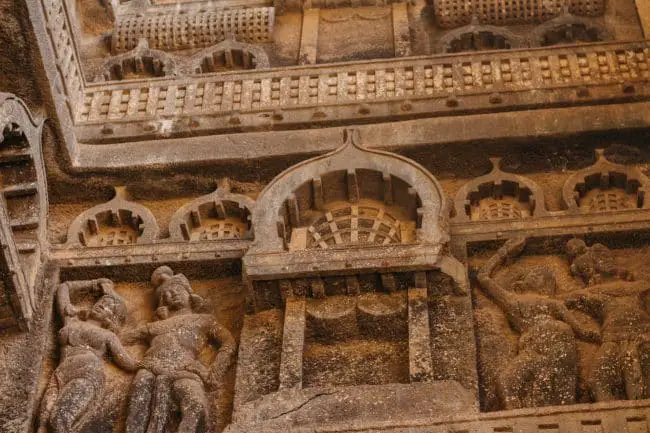 The history and the carvings of this place can be said as old as time. According to archaeologists, the caves were built in two phases. The first phase was completed in between 2nd century BC to the 2nd century AD and the second phase lasted from 5thcentury AD to 10th century.
It is believed that the architecture and the carvings went back to 120 BC, which was known by the Carbon-14 dating process. The history of the Karla Caves are believed to be at the time of Satvahana Dynasty, which is called as Temples of Traders.
Architecture of Karla Caves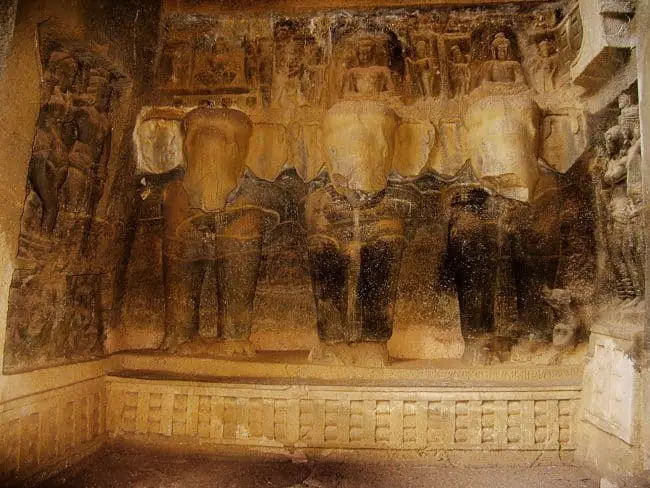 Being highly influenced by the Buddhist culture, the architecture boasts the intrigue carvings showing the greatest representation of Buddhism. The place is generally used for worship and meditation.
Built on the rocky hillside, the caves are built from top to bottom. It is believed that the pioneer of the construction was done by Buddhist monks. There was no idol in the temple in the caves at that time, but by the 5th to 10th century, the statues started to appear.
Places to Visit around Karla Caves
Merely visiting Karla caves is not enough. People can explore the gardens that are wrapped around the area and offer a great panoramic view.
You can also enjoy visiting Tungarli Lake, which is merely 3 km away from the station. Then you can also visit Lohagarh Fort, which is the finest example of majestic architecture.
Best Time to Visit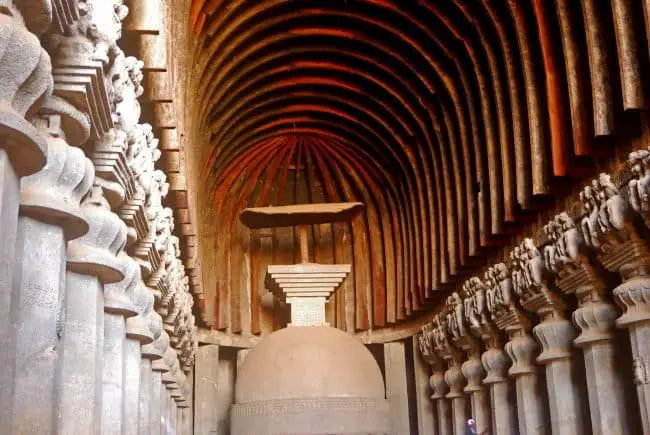 People traveling to Karla can enjoy visiting anytime of the year – remaining calm and pleasant all throughout the year. Even the summers remain cool over here, and during the monsoon season, people can experience the grandeur of the Karla Caves at its finest.
How to Reach
The place can be reached easily by almost every mode of transportation. By Road, you can reach Karla Caves from Mumbai and Pune, which is located only 114km and 56km away respectively.
The nearest Railway station from Karla Caves is Malavi, which is 2 km from the Central Railway Station – with Pune Airport being the closest at 56km away.