In the past few years we've seen the rise of a new kind of worker – the 'digital nomad.' But don't be fooled –  these aren't backpackers hopping from one party hostel to the next on a measly income. Rather, they're successful professionals, embracing the power of the Internet to take their business wherever they see fit.
Just look at Kisha Mays, founder and CEO of Just Fearless. Spending eight months of the year working across the world, she believes more businesses should "hire freelancers and outsource", and "allow employees to work from home, or the office." Considering Mays' success and lifestyle, it's hard not to agree.
Whether you've ditched the office, or you're just about to, here are five places where living the dream is easy (and profitable).
1. Chiang Mai, Thailand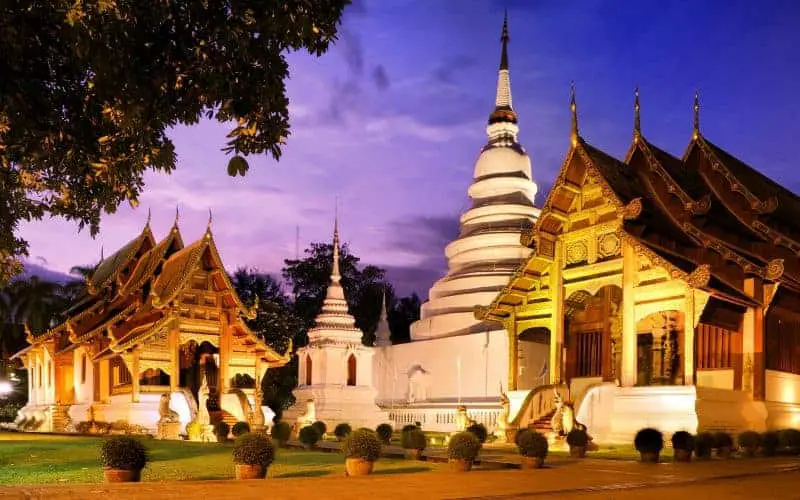 Low cost of living. Fast Internet. Beautiful countryside. If you're a digital nomad (with a thing for delicious food), Chiang Mai ticks all the right boxes.
Known for its laid-back vibes and traditional atmosphere, the city offers a humidity-free escape from the hustle and chaos of southern hotspots like Bangkok. But perhaps the biggest drawcard is its thriving digital community. Freelancers, remote workers, and online entrepreneurs all love to call Chiang Mai home. And if you consider the city's abundance of great co-working spaces, cafes with free Wi-Fi, and networking opportunities – it's easy to see why.
2. Cape Town, South Africa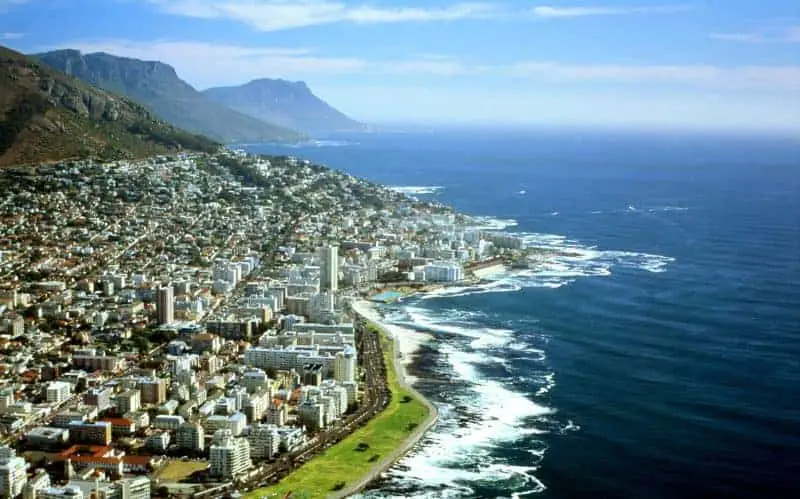 Having been dubbed 'Silicon Cape' due of its emerging tech scene, Cape Town offers an ideal base for burgeoning digital nomads – filled with great co-working spaces and plenty of things to do.
Cushioned between Table Mountain and the Atlantic Ocean, the city isn't short on natural beauty either. So when you need a break, just close the laptop and head out for a day of wine tasting, whale watching, rock climbing or surfing – it's up to you.                                                    
With a recent rollout of reliable broadband Internet, Cape Town is also more connected (and faster) than ever, which makes getting work done as easy as sipping bevvies on the beach.
3. Budapest, Hungary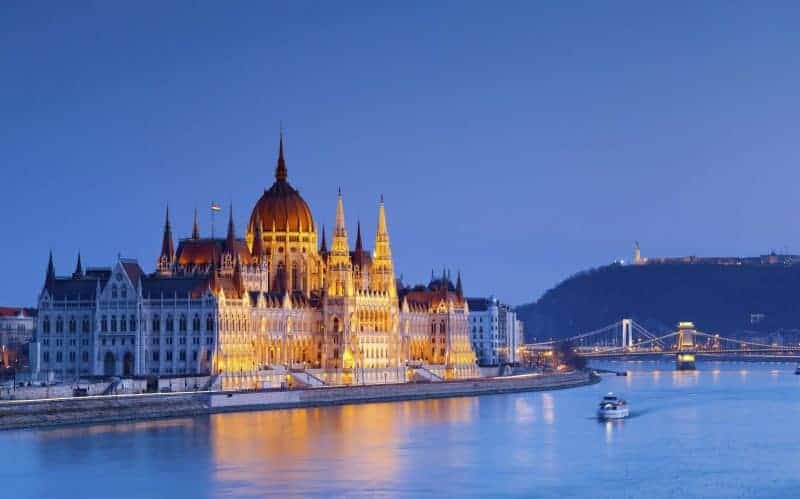 Think of Europe and the word 'cheap' probably doesn't spring to mind. Well, you might have to think again. The Hungarian capital isn't just easy on the wallet – it's chock-full of cultural attractions, historical sites, and great spaces to work and play.
In Budapest, free Wifi reigns supreme. You can pick up fast Internet all around the city, and there are plenty of coworking spaces such as KAPTAR for when you need to get down to business.
A popular Eastern European destination over the summer months, Budapest isn't only a great place to work remotely – it's also a great place to meet new people in a like-minded digital community.
4. Bucharest, Romania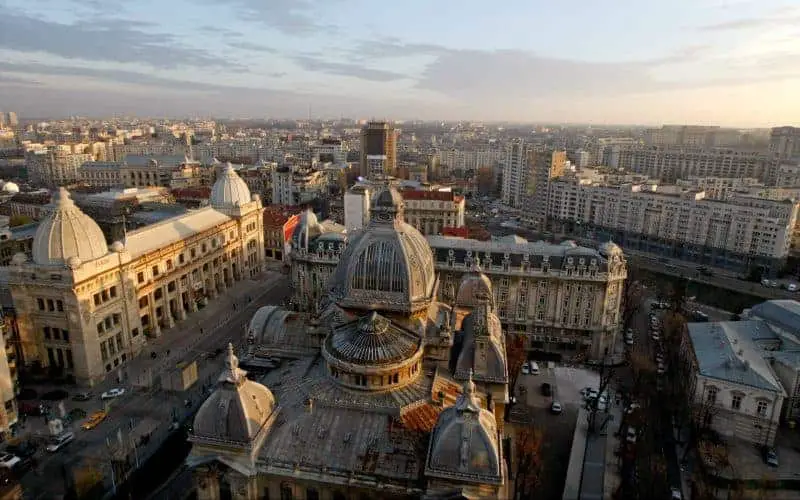 Another European favourite for digital nomads, Bucharest has some of the fastest Internet speeds going. Since Romania is still an emerging country, the cost of living is relatively low.
To make the most of your time here, head to co-working spaces like Impact Hub and TechHub by day, and any number of cool bars by night. With a vibrant startup, design and social innovation scene that regularly hold meetups and events, you're bound to bump into some interesting people too.
Bucharest is an underrated tourist destination in its own right. But if you're itching to get some travelling under your belt, you're only a low-cost flight away from all of Europe's major cities.
5. Ubud, Bali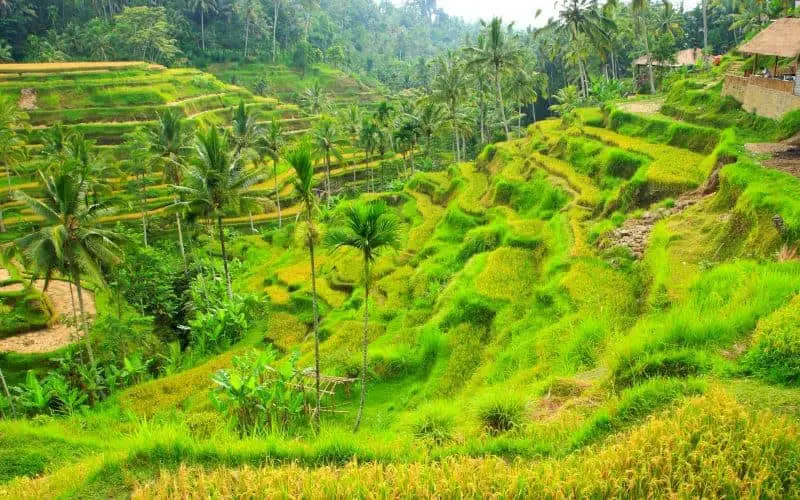 With its tropical jungles, laid-back lifestyle, and beautiful beaches, it's easy to see why Bali is known as the Island of the Gods. While it's certainly a world-class tourist destination, it's also a thriving hub for entrepreneurs and digital nomads – especially in the creative town of Ubud.
Along with its budding startup scene, where you'll find great co-working communities like Hubud, Ubud offers the ultimate Zen escape. When you need a break from business, you'll have no problems finding ways to relax – whether that's practicing yoga on the beach, or snacking out in healthy cafes and restaurants.
To top it all off, the cost of living in Ubud is low, which makes it the perfect place to build your career, make some memories, and tick off all those career goals while you're at it.
Take on the world, your way
It's never been easier to travel and work at the same time. The hardest part is deciding where to go first. So do your research, take inspiration from this list, and remember that working while you travel isn't just achievable – it can be the next step in your career.