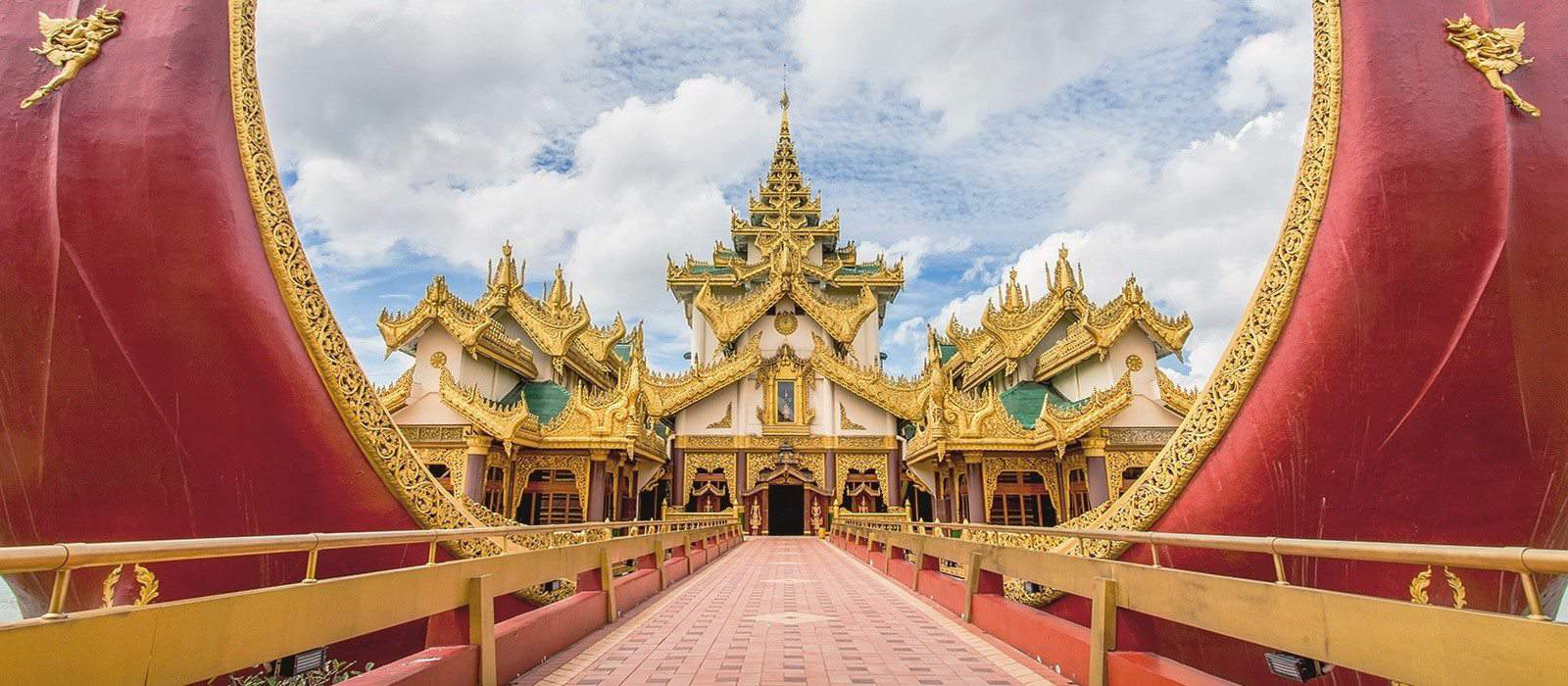 Myanmar is one of the most scenic and diverse countries in Southeast Asia. It offers a mix of stunning scenery, vibrant culture and countless must-see monuments. However, the real highlight is the beaming faces of the people.
Mystical, majestic and idyllic? No description is poetic enough to describe Myanmar's fascinating landscapes. Whether hiking in the Shan plateau or a taking balloon ride in Bagan, Mandalay or Inle Lake, you will always enjoy fascinating panoramic views open in all directions over a landscape studded with golden pagodas.
Myanmar is a must for all travel enthusiasts interested in Buddhism, history, land and people.
Why You Should Visit Myanmar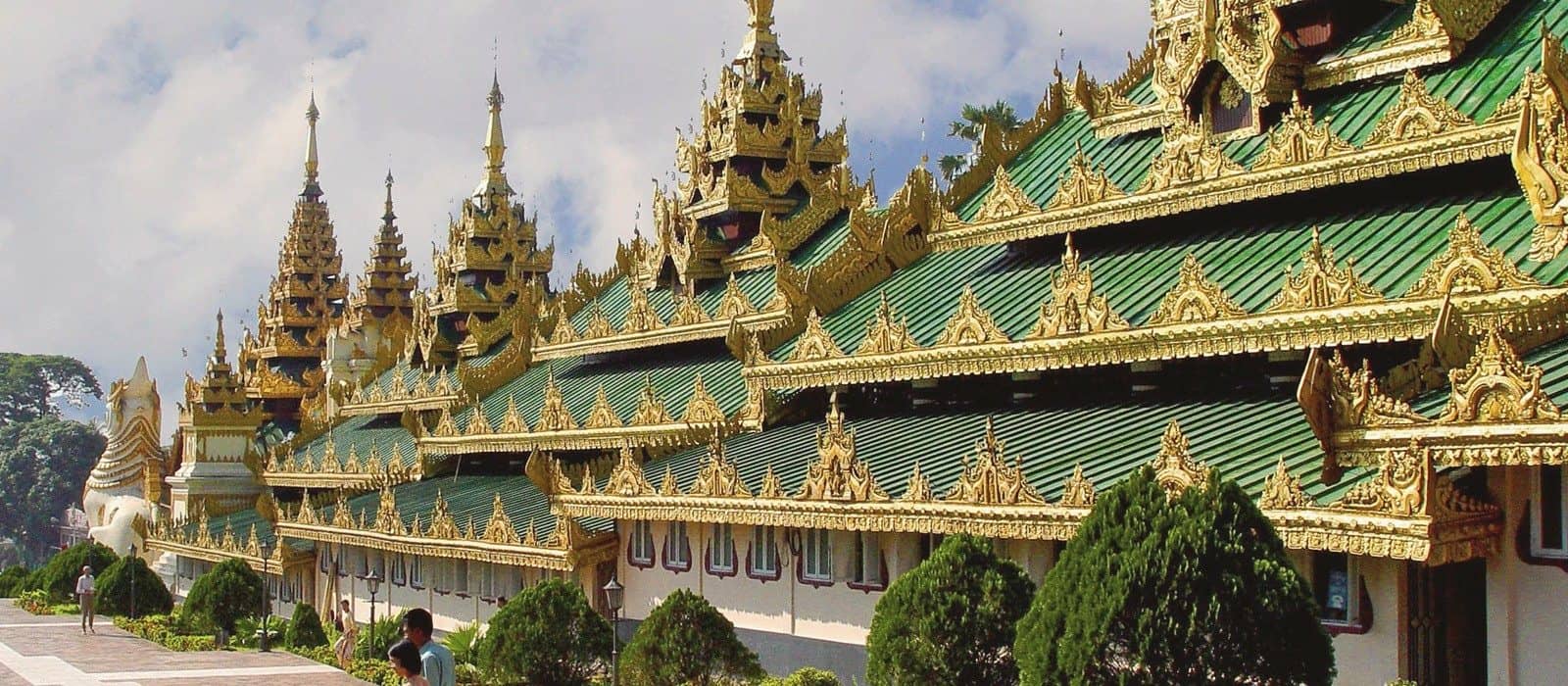 There are countless reasons to plan a trip to Myanmar. One reason is surely that this fantastic land is still to become a tourist spot and is as yet comparatively undeveloped. If you're looking for authentic and original travel, you'll certainly find it in Myanmar if you travel within the next few years!
Discover small and authentic places in the Shan highlands with its diverse inhabitants and landscapes next to the main cultural highlights.
Inle Lake
Life on the water…
Inle Lake is one of the biggest highlights for any trip to Myanmar. As the second largest lake in the country and located in the hills of the Shan Plateau at an altitude of 900 meters, it boasts floating lake gardens of water hyacinth that occasionally bloom.
Many different ethnic groups live in, on and around the lake and the numerous wetlands harbors many rare species of birds. A trip to the floating gardens on a leg-rowed boat is an absolute must! Explore the quaint fishing villages and the cheerful everyday life.
Yangon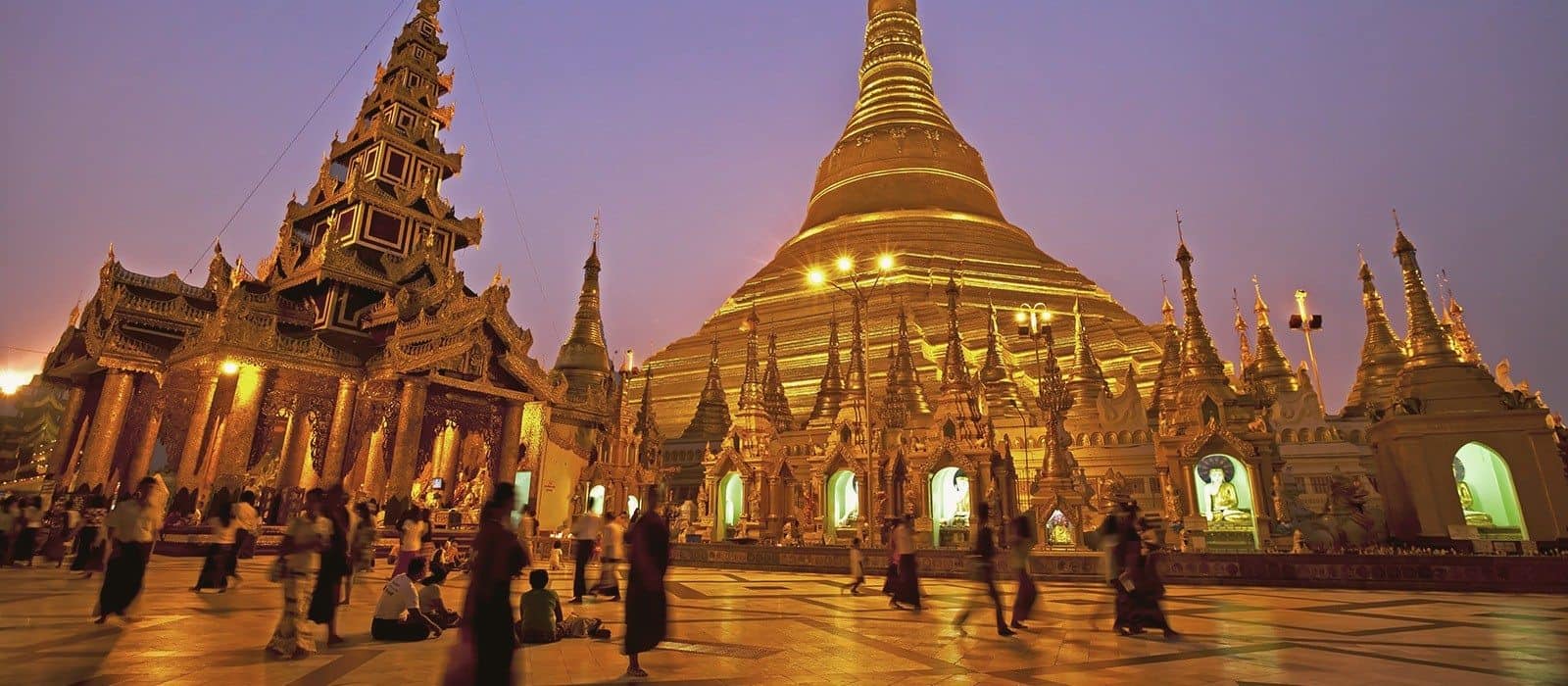 Economic center…
Yangon is the largest city in Myanmar and its economic center.
If you're lucky, you can already catch a glimpse of the grandiose Shwedagon Pagoda whose history dates back 2,600 years and is the most important religious sanctuary and monument in the country.
Legend has it that the hair of Buddha is immersed in a stupa at Buddha Singuttara Hill.
Bagan at Sunrise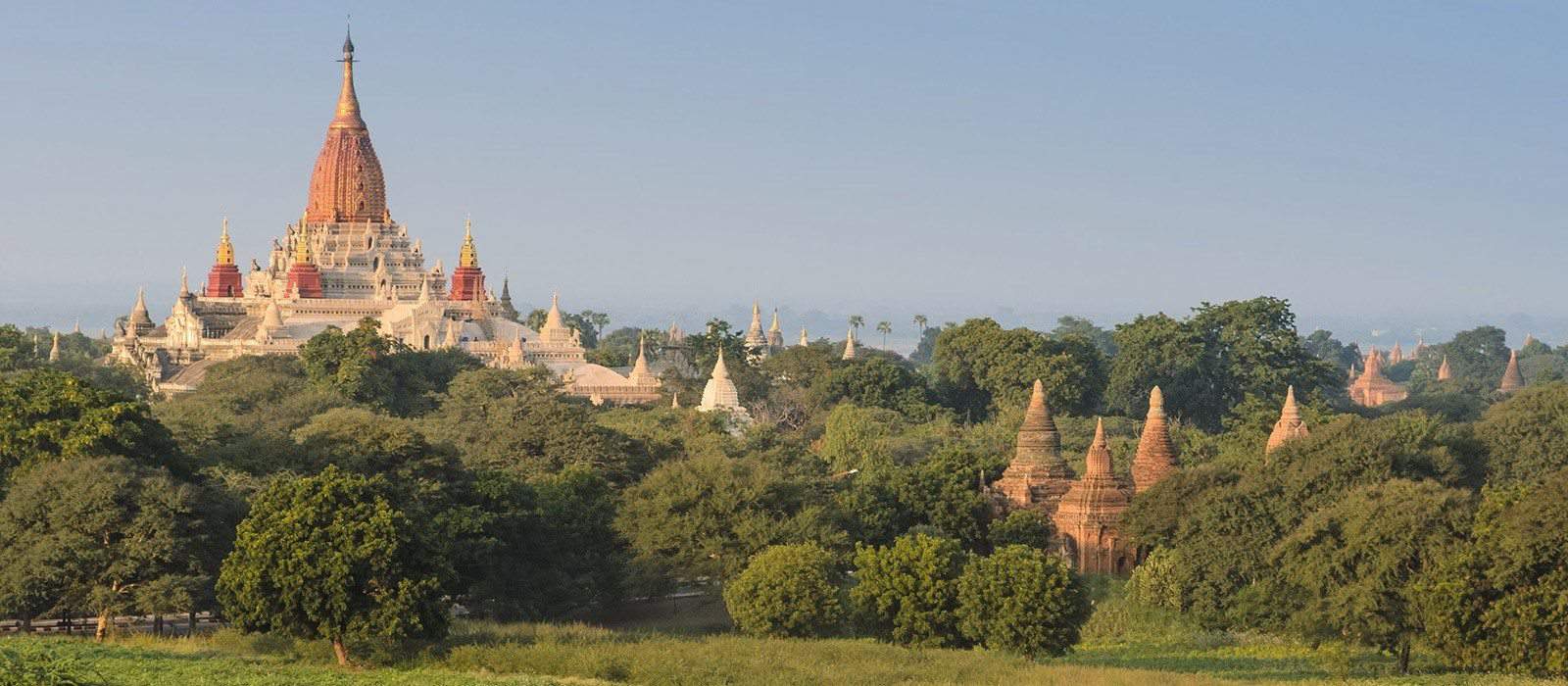 Bagan is certainly a highlight during a journey through Myanmar. The temple landscape is on a par with Angkor Wat in Cambodia – with its classical architectural and cultural importance in Southeast Asia.
Discover this unique part of the country's heritage from the air with a dawn balloon ride. As the first rays of sunshine bathe Bagan in a divine golden light, ballooning in Bagan is a truly special experience.  The flight takes about 50 to 60 minutes, and offers unique photo opportunities from above.
Mandalay and Around
With pagodas and a monastery dotting the hills and reminders of long forgotten kingdoms, Mandalay and its attractive countryside is surely one of the small wonders of the world. The Sagaing region is the country's spiritual center and offers many monasteries and the Buddhist University.
East of Mandalay and right at the top of the Shan highlands, the colonial town of Pyin Oo Lwin is almost 1,100 meters above sea level – so the air is clean and pleasantly mild.
Sagyin is situated to the north of Mandalay where a visit to the marble ruins is a must.
So if you're looking for a personal and tailor-made luxury Asian tour, get in touch with Enchanting Travels today.