Our world is full with many natural and man-made wonders. Whether it is east or west, each part of our world boasts a countless number unique landmarks. These unique landmarks feature outstanding architecture, incredible history, and breathtaking designs; with each representing its country's culture, history, and national identity.
Here is a list of most top 10 most popular landmarks from around the world:
10. Main Market Square (Rynek Glowny) Krakow, Poland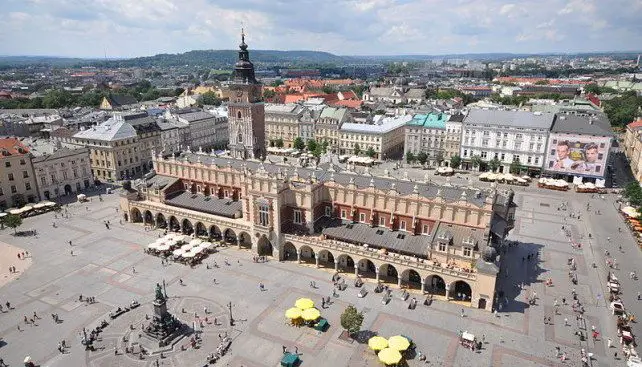 This unique landmark in Poland is a well-maintained market square that dates back to the 13th century; located in the town of Krakow. Back in 1978, UNESCO declared this town as one of the world heritage sites.
The market square is known for its unique architecture, amazing pathways, and well-restored buildings; making the place a must visit spot for all travellers.
9. Ancient City Walls, Dubrovnik, Croatia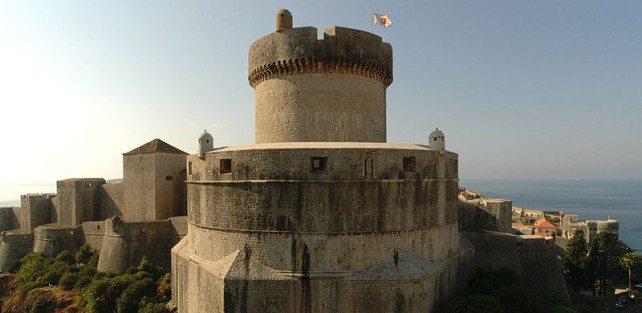 The old Croatian town of Dubrovnik features the breathtaking and historic Ancient City Walls. The entire wall borders several establishments; including bastions, forts, casemates, detached forts, and towers. The Dubrovnik City walls are undoubtedly one of the best man-made wonders.
Tourists often come here to take pictures of the Pearl of the Adriatic; a 14th century landmark dateing back to the Golden Age of Dubrovnik.
8. St. Peter's Basilica, Vatican City, Italy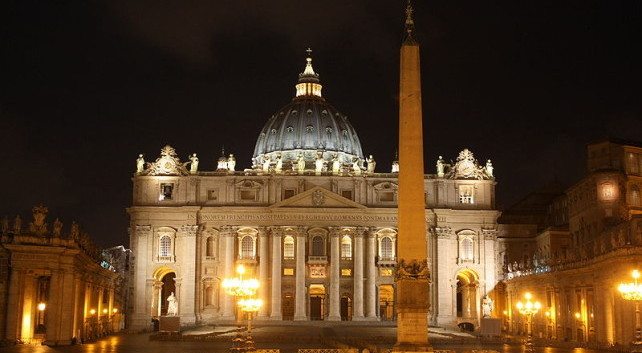 The Vatican City of Italy is home to St. Peter's Basilica, an ancient church built in the Renaissance style. This beautiful church overlooks the River Tiber, with the church's unique architecture featuring a central dome that dominates the city's skyline.
Many devotees and pilgrims come to this Roman Catholic Church every year. St. Peter's Basilica also houses the famous Michelangelo's Pieta.
7. Church of Our Savior on Spilled Blood, St. Petersburg, Russia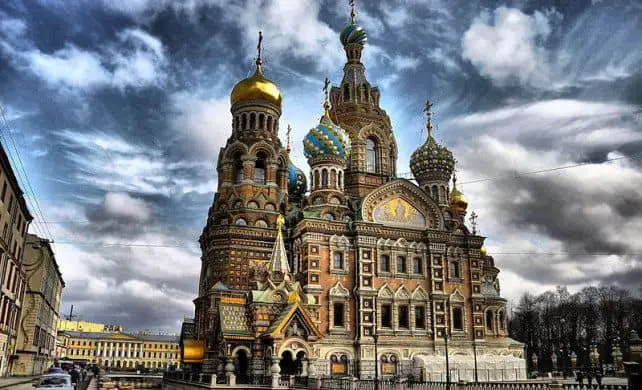 This Russian church is another famous landmark showcasing marvellous Russian-style architecture, built right on the same spot where Emperor Alexander II was assassinated. The church's colourful exterior and impressive dome shaped ceilings fascinate many onlookers.
The interiors of the church boast ancient paintings, mosaics and colourful glass-tinted windows.
6. Great Cathedral and Mosque, Cordoba, Spain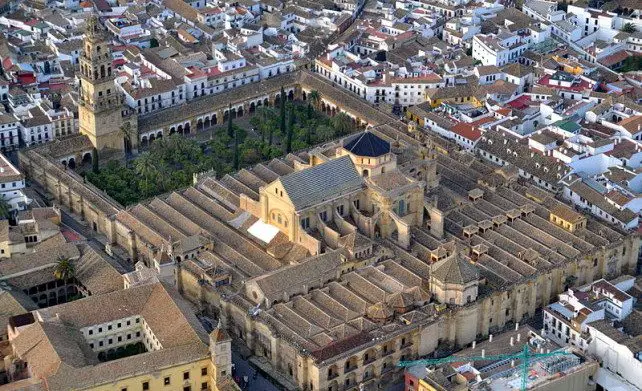 Amongst all the famous church and cathedrals, the Great Cathedral (or Mezquita-Catedral) is known for its unique Muslim and Christian architecture inspired structure and designs. In the city of Cordoba, this Spanish Mosque and cathedral is truly a one-of-a-kind structure.
As a part of Spain was ruled by Muslims in the past, some of the cities still feature old Muslim inspired structures dating back to the 8th century.
5. Bayon Temple, Siem Reap, Cambodia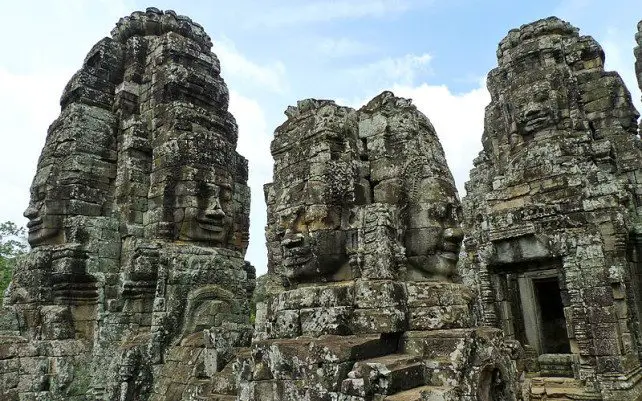 Cambodia's Angkor Wat is not the only well-known landmark. In fact, the Bayon Temple in Siem Reap is just as famous and just as unique. This well-restored temple was the last temple to be built at Angkor and is often visited by Buddhism followers. Even today, a number of deities and statues are worshipped here.
4. Petra World Heritage Site, Petra – Wadi Musa, Jordan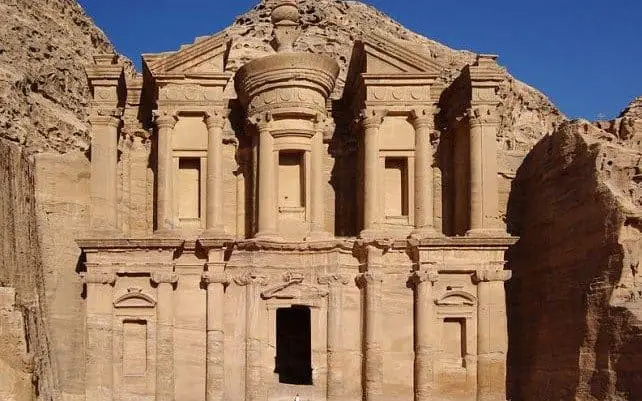 This awe-inspiring world heritage site dates back to prehistoric times, located between the famous Dead Sea and the Red Sea. Nabataean caravan-city boasts the half-built and half-carved site of Petra, with the site surrounded by huge mountains and hills, featuring small passages and gorges.
Today, Petra is considered as the most famous archaeological sites featuring excellent architecture of Eastern traditions and Hellenistic origins.
3. Taj Mahal, Agra, India
Located in the Indian city of Agra, this white marble wonder is a true symbol of beauty, featuring the finest beautiful architecture and art work. History depicts that Sultan Sah-ja-haan built this landmark in the memory of his wife.
This cultural and architectural monument is visited by tourists from all across the globe, with the view best enjoyed at sunrise.
2. Angkor Wat, Siem Reap, Cambodia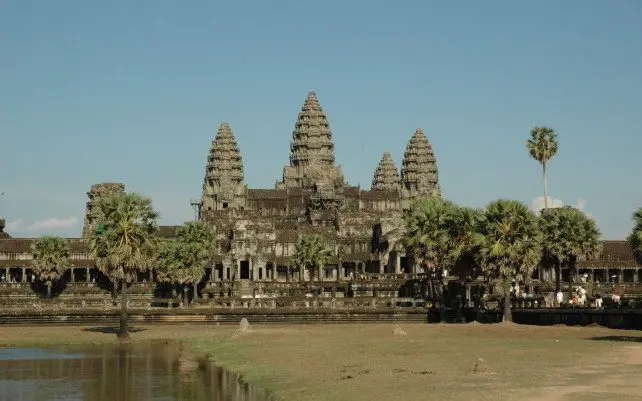 Cambodia's Angkor Wat is definitely the best archaeological site in all of South-East Asia. The entire place encompasses the temple, several monuments, a dense forested area and the Angkor Archaeological Park. Even today, the setting boasts the magnificent remains of the Khmer Empire.
Visitors of all ages are welcome to explore this amazing site; featuring 9th century architecture, breathtaking sculptures and ancient archeological remains.
1. Machu Picchu, Peru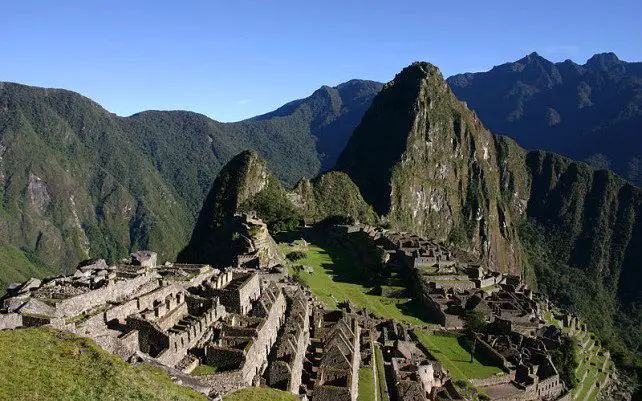 Peru's Machu Picchu stands atop a hill at 2,430 meters above sea-level, located amid the tropical mountain forest. The site features an extraordinarily natural setting with giant walls, slopes, terraces, and ramps. Many surveys and reports claim that Machu Picchu is one of the most amazing creations of the Inca Empire.