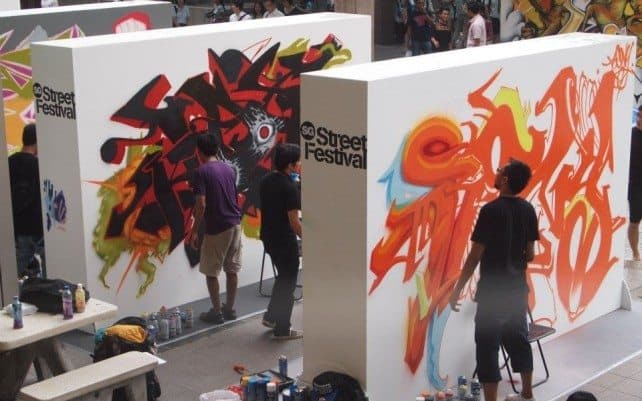 Singapore's on a mission. Now that the city's financial bona fides have been widely established (go Google "Singapore Miracle", "Singapore sovereign wealth fund" or "GDP per capita" for a refresher), the island country wants to assume the mantle of a cultural juggernaut as well.
Who can deny Singapore the opportunity? After all, this is a place with no viable natural resources and a tiny populace that overcame mass poverty to become a robust, Fortune 500-like nation-state run by shrewd technocrats. All in less than half a century.
Beyond the Skyline
So admire the shiny skyline, sleek infrastructure and state-of-the-art airport. Bask in the favourable competitive business climate and expat lifestyle. But be sure to recognise just how far Singapore's cultural scene has come as well.
Multiculturalism is the city-state's hallmark and one the powers-that-be want to parlay into a contemporary arts and culture landscape that resonates from Sydney to New York City. Take a deeper look.
Five religions (Buddhism, Christianity, Islam, Taoism, Hinduism) count more than 5% of the country's faithful. Singapore has four official languages (English, Mandarin, Malay, Tamil) and myriad ethnic groups. Pair all this with the investment the government has made since the 1990s in the arts and culture sector to promote Singapore as a "gateway between East and West".
From the construction of the Esplanade – Theatres on the Bay to the National Arts Council's Singapore Arts Festival, the city-state is far from just a business hub any more.
Street Smarts
And now the city-state has another feather in its cap. The Singapore Street Festival bills itself as a "a global platform for youth talents of Singapore to achieve new grounds, new works, new friendship and new leaders in the Asia region."
Perhaps we can translate the awkward mission statement. From the perspective of an outside observer, it looks like the aim of the multi-disciplinary festival is to unite various artistic subcultures from across Asia in one place, at the same time. There, that seems to about sum it up (sorry, but the festival's website verges on the incomprehensible, truly).
At any rate, if you happen to find yourself with little to do next June, take a walk in Central and see what this plucky upstart of a festival has to offer. Expect a dynamic programme of events – founder and principal producer Annie Pek has a remarkable résumé that includes stints in theatre, music, fashion, television media and global conferences.
As a result, the Singapore Street Festival borrows extensively from a grab bag of performance styles, from dance and circus, to drama and visual arts. Highlights from the 2013 edition included:
Street Fervor – Street Dance Competition
In the spirit of Breakin' and You Got Served, this "explosive" street dance competition wowed a capacity crowd at Far East Plaza and featured a who's who of b-boys.
Street Graffiti Showcase
Singapore is notoriously strict on graffiti scofflaws, but the Street Festival gave the art-form a platform to shine.
WOW! The Street Festival Award 2013 Singing Competition
This X Factor, Pop Idol-like competition pits some of Singapore's most talented amateur singers against each other at the Bugis Plus mall.