Shopping is all part of the travelling experience. In fact, some people travel just to have a great shopping experience!
Thousands of tourists flood into these shopping districts each day, and during peak seasons, shoppers and tourists have to squeeze themselves into jam-packed streets just to get from one store to another. Some of these popular shopping spots are:
Arbat Street – Russia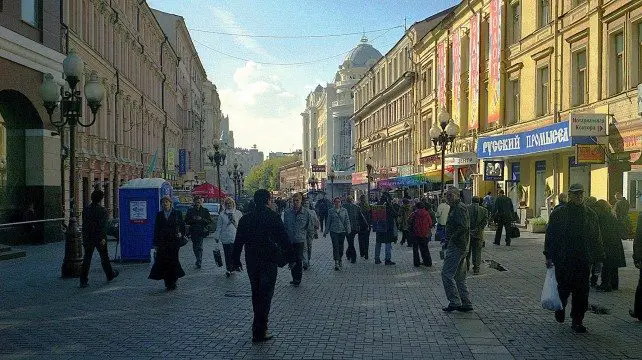 Arbat is derived from the word "orbat" which is Arabic for "sub-urban". Arbat Street used to be Moscow's cultural center until the beginning of the 1917 Russian Revolution. After that, this popular neighbourhood transformed into a shopping district with no less than 200 stores, all carrying world-renowned names. Arbat is also home to famous Russians like Gagarin and Tolstoy.
Arbat is now divided into two main streets, the "Old Arbat" and "New Arbat" streets. Tourists who shop in big malls, eat in fancy restaurants or enjoy the various entertainment centres should go to New Arbat Street. Most stores in the Old Arbat Street now sell jewellery, antiques and books.
Myeongdong – South Korea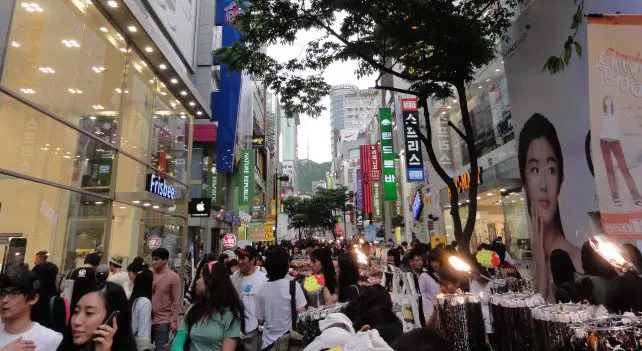 Myeongdong is Korean for "bright town". The town has a total of 5000 residents but crowds can reach up to 2 million, especially during peak shopping seasons. On average, Myeongdong gets at least 4 million unique visitors in a year.
Most tourists usually flock into Myeongdong to shop for clothes and other apparel. Offices of about 100 financial institutions can also be found in this area, along with different types of entertainment options.
Tourists also come to Myeongdong to visit historic sites, such as the old Cathedral and Chinese Embassy.
Kurfürstendamm – Germany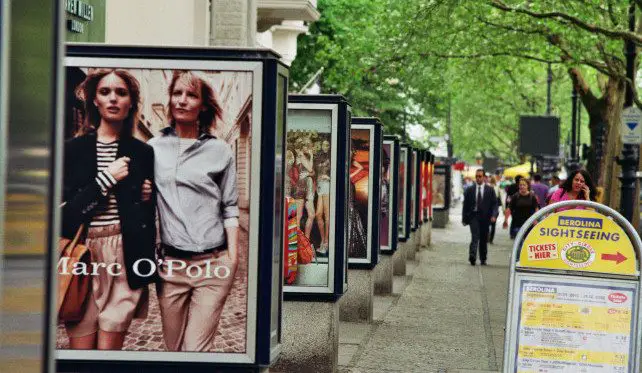 Kurfürstendamm, now nicknamed Ku'damm by tourists, is considered as one of the best shopping districts in Germany. Dozens of restaurants, hotels and other entertainment facilities have opened along Ku'damm Street, inviting more crowds to pour-in.
However, Ku'damm is best known for having store outlets of many world-renowned fashion brands, making it a top destination to every fashionista visiting Berlin.
Shinjuku Odori – Japan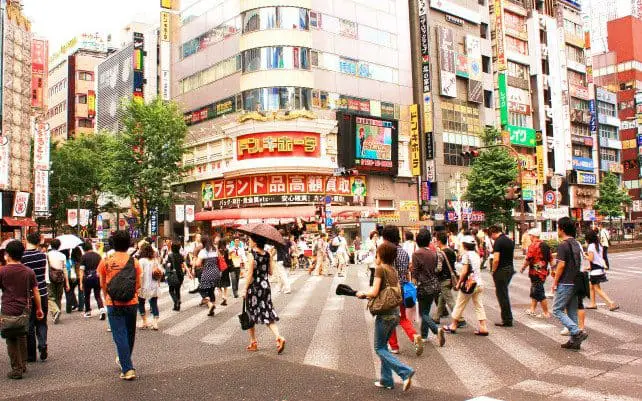 This 900-meter long shopping street in Japan has everything to keep you spending, with various local and international brand outlet stores. It has restaurants serving intercontinental cuisines, cinemas, bookstores and shopping malls. A huge screen installed atop the Alta Mansion in Shinjuku also shows movies for those who just want to hang out in the street.
Shinjuku Odori is also home to one of Japan's busiest transportation hubs, Shinjuku Station. The station handles about 3.6 million passengers in a day.
Tourists can also see the whole city panorama atop the skyscrapers along Shinjuku Odori; with the most popular viewing deck being on the 48th floor of Tokyo Metropolitan.
Kartnerstrasse Street – Austria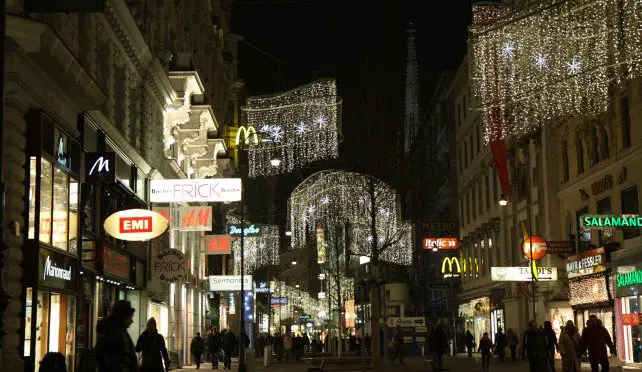 How about shopping against the backdrop of a stunning juxtaposition of modern and ancient architecture? If that fancies you, then Kartnerstrasse Street in Vienna is your ideal shopping destination. Apart from different products bearing popular local and international brands, you can also dine in the fine restaurants in Kartnerstrasse.
You should be warned though: the street is very crowded, especially during holidays.
There are so many other cheap places to shop around Asia. What are your most favourite shopping spots overseas? Let us know in the comments below!