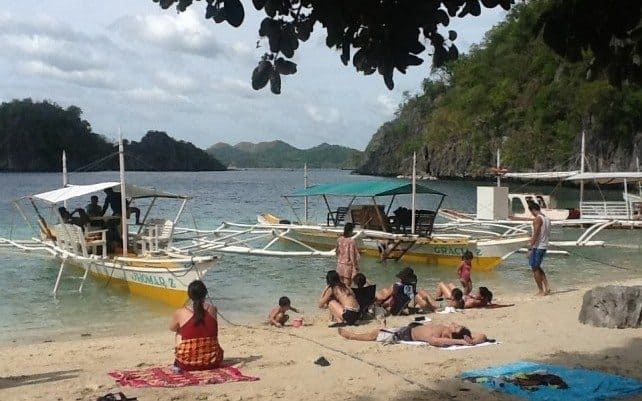 Vacations are a time for the whole family to enjoy, but bringing everyone along for the ride can often get expensive. Between buying food, getting appropriate lodging, and planning great activities that work for the kids, the little ones can easily add extra money and time to any vacation. Don't let this scare your family away from a great vacation, though.
By thinking creatively and planning carefully (always remember to carry your mobile when travelling incase of emergencies), you can have a great vacation that the whole family can enjoy, but still keep a great budget together. Follow these tips below to help meet that goal.
Find appropriate accommodation for less
When you have a big family, it can be a hassle finding a room that everyone can fit in. It's easy to want to get more than one room for everyone to use, but this is something that should be avoided. Go for a room with double beds or ask for a roll away bed that can accommodate one or two family members. If you are comfortable with the idea, you can even bring your own sleeping bags, mats, or air mattresses to let someone sleep on the floor.
Many families don't spend too much time in the hotel room anyway, but even when they do, it's easy to make one room work for a larger group of people. The added bonus is that everyone gets to share space and create a great memory together.
Try an Allowance for the Kids
It might not work for the younger kids, but the older ones can be given an allowance to help save money. It sounds counter-intuitive, but giving out a set amount of money towards the beginning of the trip can help save overall. Kids will have the freedom to still purchase what they want, but will be encouraged to make wise choices with the money. This will reduce begging and will help you stick to a better budget.
Explain to your children that once that money runs out, you will not be replenishing it. Kids are able to learn fiscal responsibility, stay happier because they get what they want, and allow you to have more money for other vacation necessities.
Great Creative with Travel and Vacation Days
It saves money and is often easier on the children to spend the least amount of time on the road. For this reason, it is often best, when possible, to travel during the week. By traveling during the week and not contending with weekend crowds, you can get to where you are going quicker, with less money, and without having the children in the car longer than you need to.
Next, if you are flexible with when you take vacations and celebrate holidays like Thanksgiving or Christmas with family and friends, you also can take advantage of what crowds and traffic you have to contend with and whether other children can be present in the activities you've got planned. As a general rule, whenever other children can be present during the vacation or holiday, your child will probably feel more comfortable and enjoy the experience more.
Do your research and Haggle on the Prices
First, do your research to find the best prices for travel and which places can cut deals for families with children. Use the Internet and ask your friends. Next, when you travel with your little ones, don't be afraid to try for the lowest prices anywhere you go. Tell your hotel, car rental place, tour guides, or any other travel places that you are a family hunting for a deal  and see what they can come up with. Often times, you can come across some great deals on many of the travel necessities by simply asking.
Especially since you are bringing children along, you are more likely to encounter groups who want to serve you and prove they are family friendly. If one place can't give you a great deal, find another place that can.