The love of skiing is often fuelled by an intense desire for thrills.  As a skier becomes more skilful and conquers a variety of advanced slopes, it's not unusual for him or her to feel the need to up the ante and try something with a higher risk.  Steeper, higher slopes means faster speed which, like a rollercoaster, guarantees a thrill to anyone who is brave enough to attempt it.
When a challenge has a higher risk, the satisfaction that can be derived from conquering it is equally increased.   If you list yourself among the daredevil skiers who seek higher risk for higher reward, you can ship your skis ahead of you and be sure that you have a comfortable and restful trip.  You'll need it.
Around the world, many ski runs have been frequented by highly experienced thrill-seeking skiers for the sheer sake of the courses difficulty and danger.  Although it's difficult to definitively say which course is the most dangerous, going by factors such as a slope's height, grade and obstacles, a reliable danger guide can be compounded.
So which are currently considered the most dangerous?  Here's the top 3.
1. Corbet's Couloir – Jackson Hole, Wyoming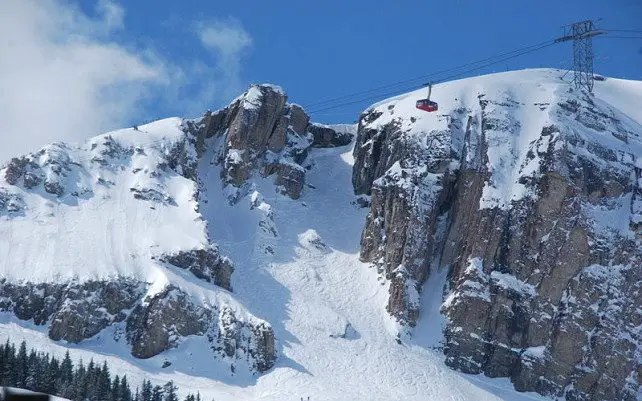 Corbet's Couloir is considered by many experienced skiers to be one of the most dangerous and difficult courses in the world.  Located at one of the most popular ski resorts in the world, Corbet's Couloir was named after Barry Corbet, a local ski and instructor and successful climber of Mount Everest.
This double diamond run is considered to be "America's scariest ski slope" and has a height that inspires chills and tingles in even the most experienced skiers.  The entrance of the 10,450 foot high run involves a drop off with a free fall upwards of 30 feet.  From there, a brave and possibly crazy skier can expect a 60-degree slope making his or her way speedily to the bottom.  This slope is not for the faint of heart and should only be considered by the most skilful and experienced skiers.
Perhaps another requirement is to have just a little bit of a death wish.  However, if you feel you've got what it takes and want to pit yourself against one of the greatest skiing challenges in the world, the next time you're at the Jackson Hole Mountain Resort, you won't want to pass it up.
2. La Grave, France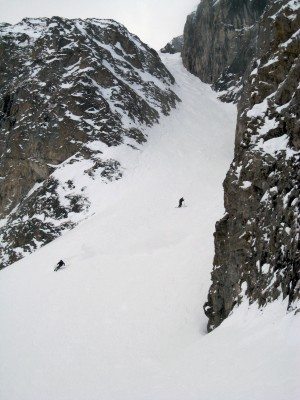 The mountain found at La Grave stands at an ominous 10,500 feet.  It takes 40 minutes to reach the top in a cable car and, to increase the overall terror of such an expedition, when you arrive, you will not find any ski patrols, designated ski runs, or grooming.
There are a variety of death-defying unmarked courses that can be found at the top each at around 7,000 feet with various drops and angles.  It is possible, and highly recommended, to hire a guide when you go up who will at least be able to give you the lay of the land and an idea of where to begin.  One thing is for certain when you arrive at the top of La Grave, this place is appropriately named.
3. Delirium Dive – Sunshine Village, Banff, Canada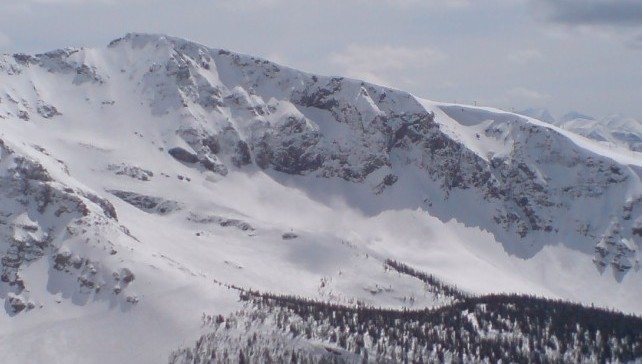 Similarly to La Grave, Delirium Dive is another slope with a proper and relevant name.  A run that has a high risk of avalanches, Delirium Dive is pitched at about 50 degrees for a large portion of it, includes a an almost vertical drop off at the top and has an array of rocks and jagged edges that you will certainly need to steer clear of if you wish to make it safely to the bottom.
Probably the most frightening part of this slope is the fact that brave skiers must actually ski through an avalanche beacon gate as part of the course.  This is another slope that takes more than just love for the sport to try – you must have a desire to stare death straight in the face and teach him a lesson he won't forget.