Every motoring enthusiast will have their own criteria for what makes a road truly great; beautiful scenery, winding turns or an open straight that begs for the throttle.
Whatever you look for in a great driving experience, we consider these five roads to be amongst the best to get your motor running. How many are on your driving bucket list?
Col de la Bonette, French Alps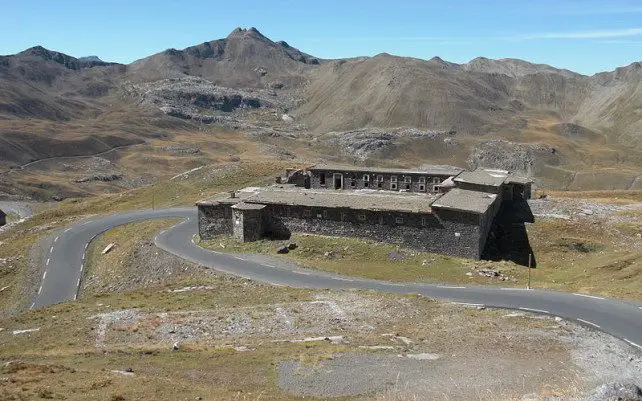 This gem of a mountain pass sits at 2,807 metres above sea level, giving it the title of Europe's highest road and definitely one the continent's most famous. With a surprisingly easy ascent, and smooth surfaces throughout, this drive is all about taking in breathtaking scenery. As you make the climb you'll notice the stark change in environment, from the lush greenery at the bottom of the pass to the baron, rocky landscape at the top.
Fans of cycling may recognize the views, as the road has featured in the Tour de France route four times over the years: 1962, 1964, 1993 and 2008.
Great Ocean Road, Australia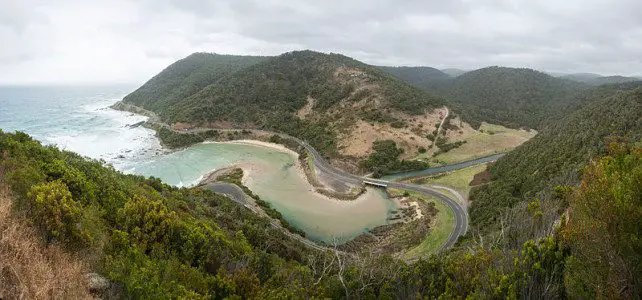 As one of Australia's premier experiences,
the Great Ocean Road
is famous for a reason and is a favorite with families and devoted drivers alike. It delivers a varied driving experience from flat, gentle bends to stretches of tight cliff top roads, requiring some swift gearbox workouts and quick reactions.
As you wind along the coastline, take a moment to pull over and absorb the contrasting views of rich greens to one side and endless blue of the ocean to the other.
With points of interests such as Loch Ard Gorge and the Twelve Apostles, this road calls for the driver to sit back, relax and enjoy the 250 kilometers of scenic enjoyment.

Nurburgring Nordschleife, Germany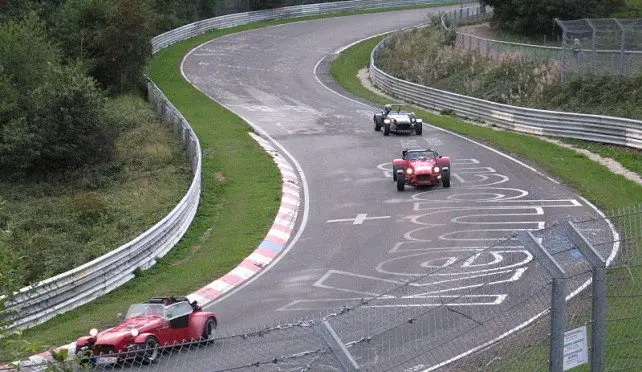 Motoring enthusiasts will give a hundred different reasons why they love to get behind the wheel and put the pedal to the floor, but one they'll all agree on is simple: for the thrill of it. And there are few roads that elicit such a thrill as Nurburgring Nordschleife, a renowned 20km racetrack in Germany.
The nicknames for different areas of the track serve as warnings to those rev-heads wanting to take them on. Our favourite is the Flugplatz, a challenging twin apex named because of its ability to give cars air when taken at speed. For 24 euros on non-race days, you too can take flight and quench your need for speed.
Tianmen Mountain Road, Hunan, China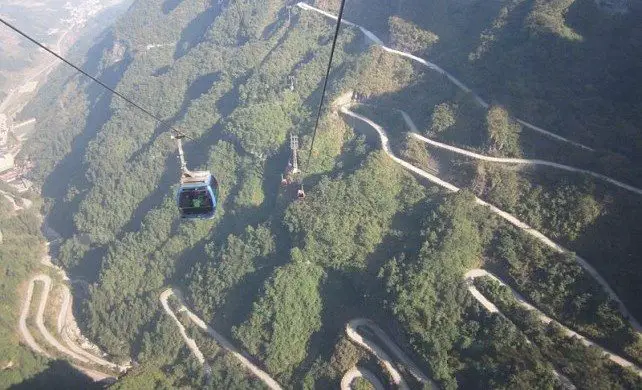 This one is for the adventurous driver looking for a culture shock and the ultimate test of their steering skills. Perched up within Tianmen Mountain National Park, this 11km stretch of snaking road includes no less than 99 bends.
The reward at the end of it all is a huge 131 metre high cave ready for exploring. Unfortunately you'll have to take that adventure on foot.
Highway 163, United States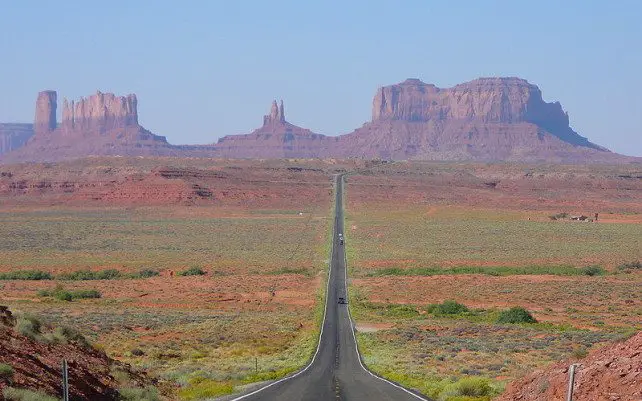 The US is spoilt for great driving experiences, but none quite carry the romance of times gone by like Highway 163 through Arizona and Utah. With it's pin-straight stretches of road running through the iconic Monument Valley, this is one of the most frequently filmed highways in America. It has been featured in classic movies including Forrest Gump, A Space Odyssey and Mission: Impossible II and has provided the back drop for the original Marlboro Man commercials from yesteryear.
To truly experience the romance of this drive, there's only one car for the job: a vintage Cadillac Coupe de Ville. The steering wont come into play too much on the highway's vast straights, and its ability to guzzle gas will only enhance the experience, as you pull into fuel stations still stuck in another era.