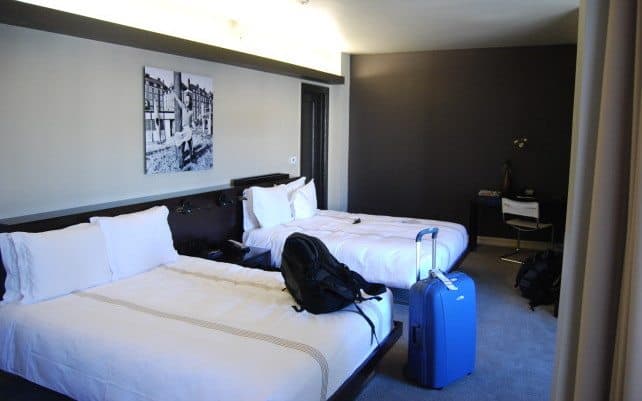 Whether it's in Zurich or in some obscure town in Pakistan, finding the right hotel room can be really daunting when you start to factor-in affordability and comfort, and then attempt to get the best out of the two. More often than not, establishments have to cut down on quality and security in order to offer their rooms at a much friendlier price; with better rooms usually costing twice or thrice as much.
But with enough planning and preparation, you might just be able to score a nice room at a ridiculously low price. Here's 5 ways on how you can do it:
1. Use Travel-bidding Sites
Travel-bidding sites like priceline.com and hotwire.com offer the best hotel room deals available online. Most of the rooms they put up for auction are discounted by up to 80%; some even as much as 90%. There is a catch though; bidders will not know which hotel they are exactly bidding for.
The hotel is only revealed after the winning bidder places his or her payment. So, this option will not really work well if you really want to stay at a particular hotel. But if you are only looking for a place to stay within a specific area (i.e. within a few miles from the airport, downtown, etc.), then this can be a really useful system.
Hotel reviews are also available to help the more particular bidders assess the rooms they are bidding on.
2. Price matching
Most hotel chains like the Hyatt, Marriott, Sheraton and Westin offer rate guarantees to guests. This means that if you can point them to a reseller that offers the same accommodation at a lower price, they will gladly match the competitor's price.
In some instances, the hotel management might even offer your bonuses and gifts.
3. Bundle with Airfare
There are many travel deals that offer airfare and accommodation bundles. These offers are often advertised on airline websites, although travel sites like TripAdvisor and Travelocity might also post similar ads. Make sure you read the bundle's fine print in order to avoid any misunderstandings.
These deals can be tricky at times, so it is always better to pay close attention.
4. Read Hotel Reviews
Thanks to branding and marketing strategies, you can't just trust what the official website says about the hotel. Word-of-mouth recommendations from family and friends are the best source of information about the hotel. But if these recommendations are not available, you can rummage through the reviews of guests who have stayed in the same hotel.
Just be careful about the material you are reading since you might end up reading reviews from "fake guests".
5. Check aggregator sites.
Kayak and Expedia are among the most successful aggregators on the web today. These sites have gained rapid popularity because of the many special deals that are exclusively advertised on them. Aggregators function very much like a specialised search engine. You can search for available hotel rooms in the area of your choice and the results can be filtered depending on the price and the star rating of the accommodation.
Have you been able to save money on accommodation? Got any advice on how to score a great room? We'd love to hear about it in the comments below!