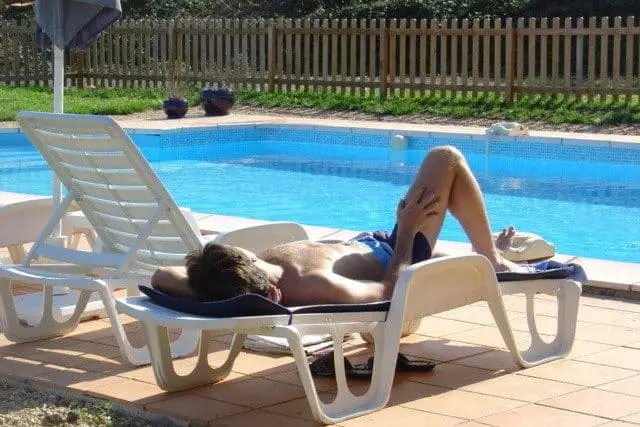 Travelling across the world has become easier than ever, with new flight routes continually opening to make popular travel spots more accessible to tourists. With your dream vacation within reach, you can't afford to have it messed up because you have taken the wrong person to take with you.
Sure, you can get wound up in deciding which places you want to visit and all the things you want to do, but without coordinated planning and talks with your travel companion, your well-deserved trip might just turn into a terrible disaster.
So how do you pick a travel companion? We've prepared a list of the characteristics you should consider.
1. On-the-go
The best way to create unforgettable memories during your holiday is to take advantage of each opportunity as they come. The last thing you would want to do is to get stuck in a hotel room somewhere because your companion is not up for the challenge.
Ideally you need someone who is easy-going, open minded and doesn't have to go through a specific ritual before they allow themselves to have fun or to experience something new. Avoid someone who is not willing to compromise.
Perhaps go on a day trip or weekend away to test if your prospective buddy passes your test.
2. Independent
Of course, you don't want someone who is too independent, to the level that they make you feel as if you never existed. At the same time, you don't want someone who is too clingy either. So preferably, you want the perfect blend of someone who will enjoy the trip with you, but would still give you enough space to enjoy moments on your own.
3. Financially Viable
Make sure you both have the same expectations as to how much the entire trip will cost you. You should avoid 'winging' it, as you need to lay out on the table just how much you are willing to spend and how far you are willing to compromise to meet your budgets.
You can't expect someone who wanted to stay in a 5-star hotel to enjoy sleeping in a hostel dorm on a bunk bed, just like you can't expect your buddy to eat take away food every night!
4. Common Interests
It is also important that your travel companion can relate to your interests. They don't have to be identical, but at least, try to find someone who wants to see the same things and has the same goals as you.
After all, you didn't choose a travel companion who will leave you to explore the attractions by yourself, simply because your buddy is more interested in lazing by the pool.
5. Informed
You will have a more pleasant trip if you and your buddy have the same ideas about where you want to go. Talk about your expectations in advance and discuss alternative plans if something unexpected happens along the way.
Got any advice of your own on picking someone to travel with? Had any bad travel experiences? Please let us know in the comments below!