All that glitters is potential for holiday gold in glamorous Dubai, but aside from trawling malls and sweating your socks off in souks, you might want to try something different. Here's my top 10.
1. Snack and snap on the Creek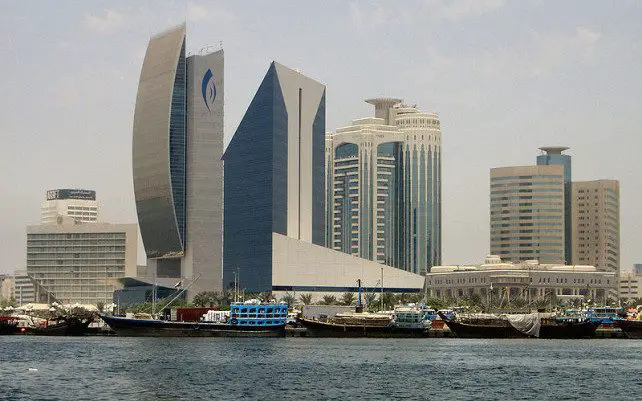 Sure, everyone goes to Dubai Creek, the natural inlet in the historic part of Dubai, where an abra sails you past the impressive cityscape and lets you watch workers offload the wares from dhow to dock. But not everyone takes advantage of the falafel stand on the waterfront, rides a camel or lets the Indian expats pose willingly, 10 at a time, for photos, like I did. Try it. Super fun.
2. Get high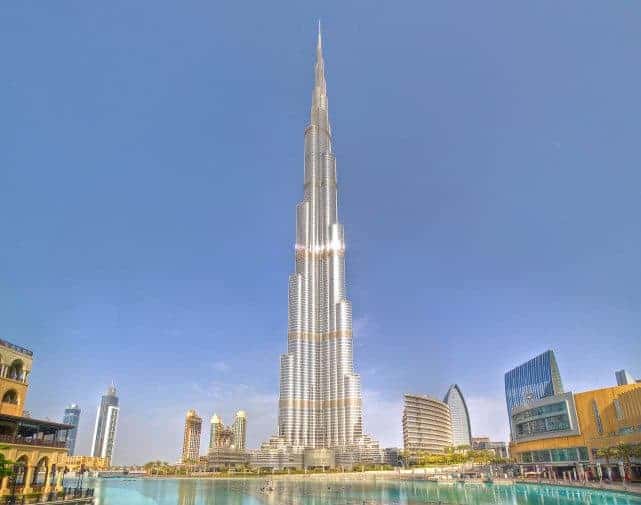 Looking at a desert doesn't sound like much of an activity, but you'll never see one from this height (unless you're airborne) again! The view from the observatory on level 124 of the planet's tallest tower (828 m), Burj Khalifa, puts you on the highest viewing platform in the world. See the cars zoom past below – ants on rollerskates –and watch the desert sands that seem to stretch to infinity.
3. Visit North Korea
Pyongyang Okryu-gwan (Al Maktoum Road, Deira) is a mouthful in more ways than one, but this super-fun restaurant serves up some seriously interesting traditional North Korean performances as you eat. My favourite night is Friday when the live talent show proves Dubai's got, well… talent.
4. Learn to ski in the desert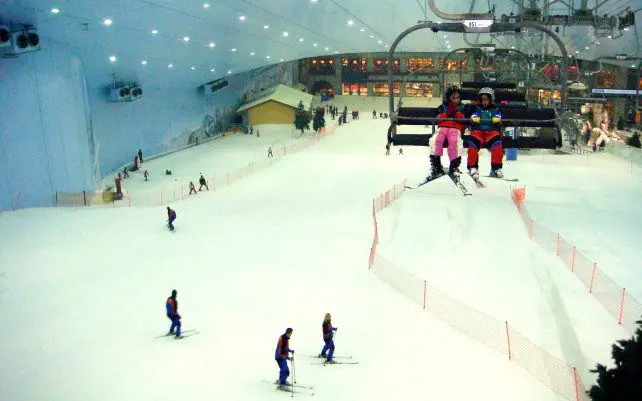 Ski Dubai (Mall of the Emirates) is very proud to be the first indoor ski resort in the Middle East and there's no better way to spend the day than by joining the local folks in their burqas and dishdash as they roar down the slopes, knowing it's a scorching 50ºC and sweaty as all hell outside. You can ski, snowboard and toboggan, or you can just order fondue après-style and watch everyone falling over, like I did.
5. Get wet and wild with the girls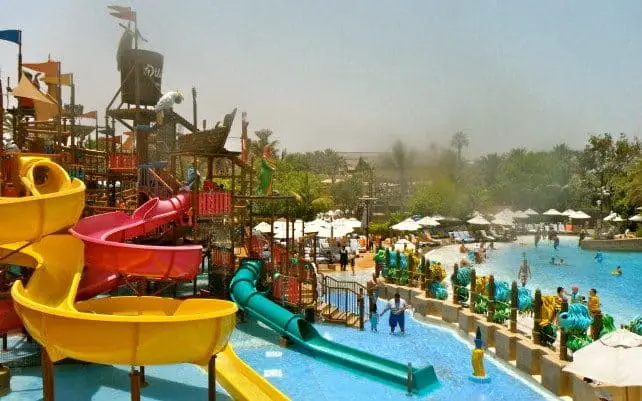 Feeling the need to get wet and wild? Wild Wadi Waterpark (in front of the Burj Al Arab) serves up 30 rides and attractions that will have you screaming all day long. For a slightly more unusual experience plan a visit on ladies night, when girls save themselves from prying male eyes and cruise the park's river in peace.
6. Take a gamble on the Burj Al Arab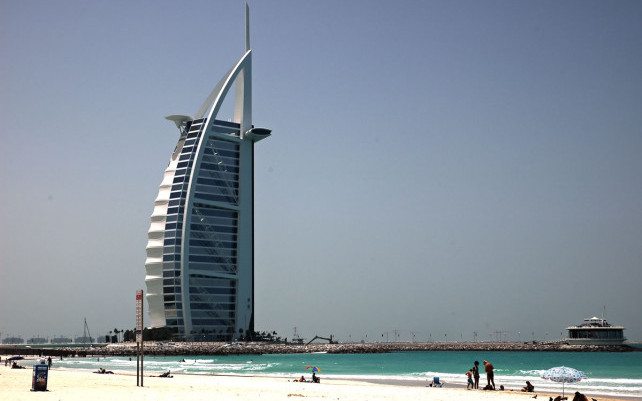 As one of the most photographed structures in the world, you'll recognise the billowing sail as soon as you see it, but being inside Burj Al Arab (Jumeirah) is a whole other story. Pass the OTT fish tanks lining the escalators and head to the Skyview Bar where the loud carpet will remind you of a casino. "But gambling is illegal" I hear you say. That's why they built it 'offshore' (wink, wink).
7. Have dinner in a classic car
It's all about the va va vroom at Garage (Ramee International Hotel, Deira), which is quite literally a garage full of cool vintage cars. The sweetest treat here, however, is that you can dine inside them thanks to sawn-off roofs and comfy leather seats.
8. Meet a wealthy yachtsman in the marina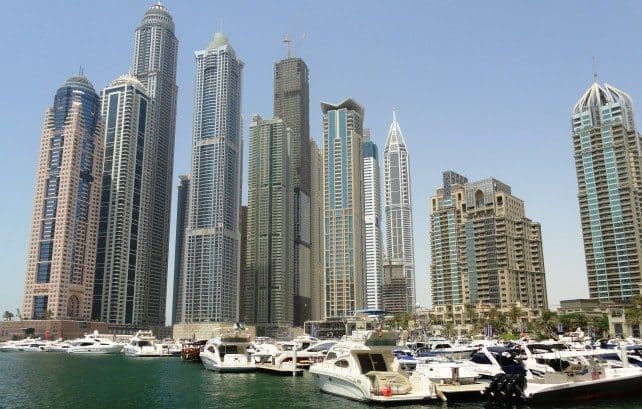 The Dubai Marina is an attraction in its own right and as you walk around the towering apartment blocks of Jumeirah Beach Residence (known locally as JBR), along the walkways and into Dubai Marina Mall chances are you'll develop a taste for the high life. Why not bag a yachtsman then? I, for one, love happy hour at Dubai Marina Yacht Club – you never know whom you might meet while gazing across the water.
9. Karaoke at TECOM
The hole-in-the-wall 1UP (Boutique 7 Hotel, TECOM) is a great way to wind down and blast out a few tunes. My friends all love it because of the crazy artwork on the walls, based on Bob Marley, The Beatles and Michael Jackson. Try not to cringe as you murder their songs.
10. Go for gold (on your face)
I've never tried this wallet-busting treatment that induces exclamations of "only in Dubai" but have heard great things about it. Plaster your pretty face in 24-carat gold leaf sheets and come away feeling like a million dirhams (a total 'bargain' for the Dhs 2000 it'll set you back).
A bit of an eye opener, Dubai very popular with both tourists and expats, it's definitely well worth the visit.