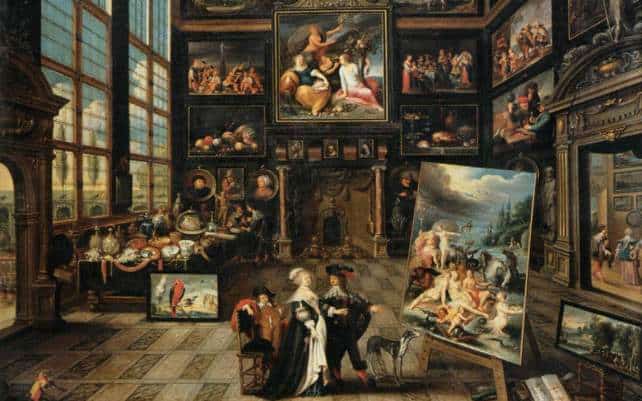 People often travel all over the world to bear witness to the majestic beauty of Mother Earth. But for some who would trade anything just to marvel at the beauty that once was imprinted in canvasses and given life in the form of art pieces centuries before this millennium, they would visit art galleries and stare in awe at the different collections and exhibits.
Across the globe, the following are the top 10 most visited art galleries:
10. Musée d'Orsay (France)
In the tenth spot is Musée d'Orsay of Paris, France. For the year 2012, it was recorded that the gallery had a whopping 3.6 million visitors!
Widely sought for its collection of French art from 1848 to 1915, this gallery is known to hold a vast of impressionist and post-impressionist collections and masterpieces; from such artists as Manet, Cézane, Monet, Sisley, Renoir, Van Gogh, Seurat, Degas and Gauguin.
Below are some of its famed collections:
1. Sculptures include the works of Jules Cavelier, Paul Gauguin, Francois Rude,Camille Claudel, Jean-Baptiste Carpeaux, and Auguste Rodin.
2. Paintings
106 paintings of Odilon Redon
86 paintings of Eugène Carrière
86 paintings of Claude Monet
81 paintings of Pierre-Auguste Renoir
24 paintings of Vincent Van Gogh
3. Other works include photography, architecture and decorative arts.
9. Centre Georges Pompidou (France)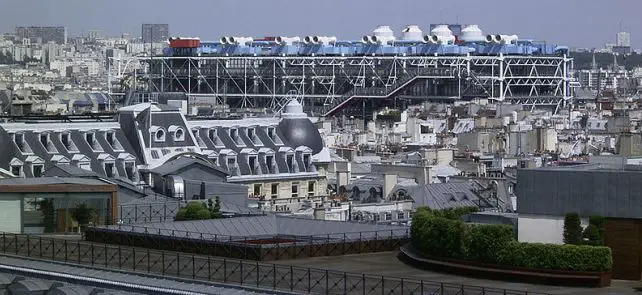 Our ninth placer is another art gallery from Paris, France called Centre Georges Pompidou, also known in English as the Pompidou Centre. Attaining a total attendance of 3.8 million visitors in 2012, the gallery sure has rightfully earned itself the ninth place.
Designed with high technology architecture, this government-owned and very much subsidised gallery has reached a jaw-dropping 150 million visitors in total since 1977!
Among the many attractions in this art gallery are but not limited to the following:
A huge library called Bibliotheque publique d'information;
A centre for acoustic and music research called IRCAM;
The biggest museum for European modern-day art known as Musée National d'Art Moderne;
The Stravinsky Fountain a.k.a. Fontaine des automates;
The Horizontal sculpture of Alexander Calder, a movable masterpiece with a height of 25 feet placed permanently fronting the museum
A place for street performers and entertainers called Place Georges Pompidou.
8. National Gallery of Art (Washington DC)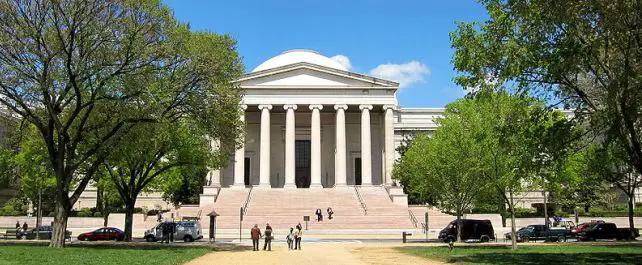 Sitting in the eighth place is the National Gallery of Art. Since its opening in 1937, the gallery and its Sculpture Garden has been free of charge and open to public. For the year 2012, the museum has welcomed 4.2 million visitors.
Its collection of art has been traced from the Western Art development since the Middle Ages to the modern day. It includes the strongest and celebrated Italian Renaissance collection. The sculpture and decorative arts collection is displayed in the Sculpture garden.
7. National Palace Museum (Taiwan)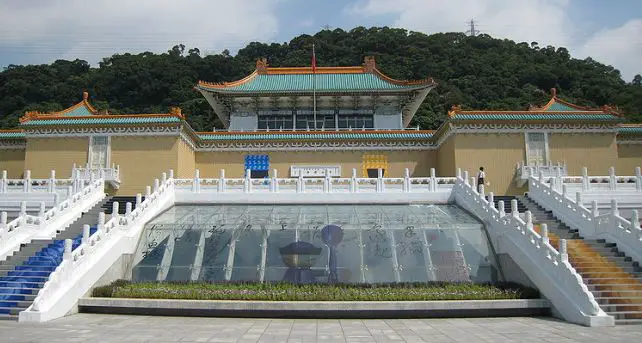 Renowned as a one of the largest national museums of China and considered as an antique museum, the National Palace Museum conquers the seventh spot with a whopping 4,360,815 visitors in 2012. It is primarily visited because of its vast permanent collection of over 696,000 masterpieces of antique Chinese artworks and artifacts.
The collection covers 8,000 years of history collected by ancient emperors of China.
6. Vatican Museums (Vatican City)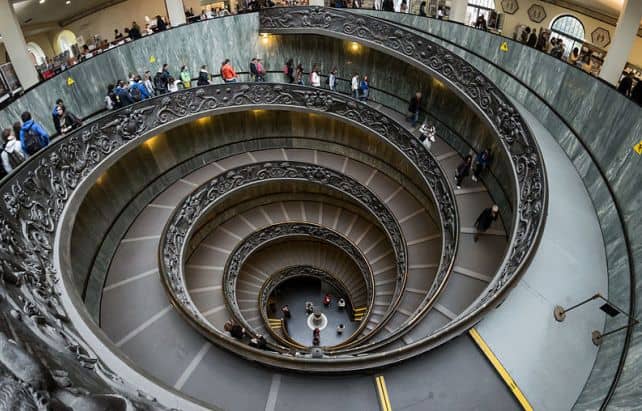 Awarded with the sixth place is the Vatican Museums of the Vatican City with a total of 5,064,546 visitors in 2012! Gathering an enormous collection from those built from centuries of toil by the Roman Catholic Church to the most sought-after masterpieces and classical scriptures of the Renaissance era.  Originally founded by Pope Julius II, the Vatican museums compose of the following:
Museum Christianum
Pio-Clementino Museum
Museo Chiaramonti
Museo Gregoriano Etrusco
Museo Gregoriano Egiziano
5. National Gallery (UK)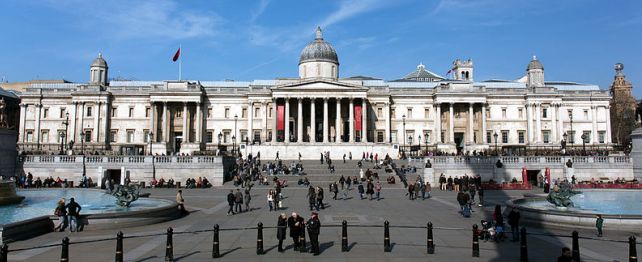 National Gallery of London takes the fifth spot of our list. Founded in 1824 and still continues to wow every visitor, the gallry is well celebrated for housing 2,300 painting collection traced from mid-13
th
century to the early 1900s. For 2012, it has reached a new record of 5,163,902 visitors in attendance.
Entrance is free of charge and ownership of the museum rests in the public of United Kingdom.
4. Tate Modern (UK)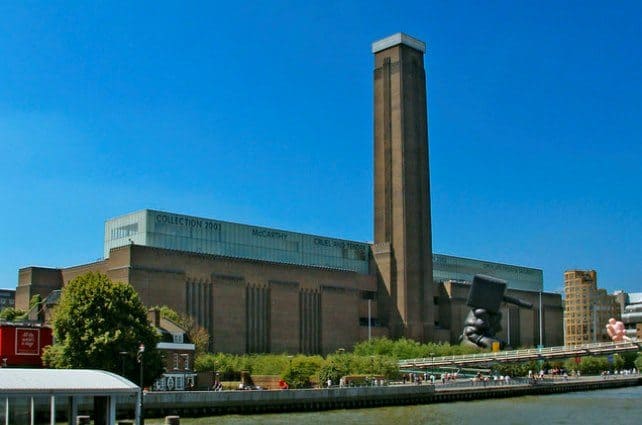 Another gallery from London firmly holds the fourth spot as it conquers 5,304,710 visitors in attendance for 2012. The Tate Modern is Britain's national gallery of international modern art.
It houses an amazing collection of British art starting from 1500 to the contemporary works of present day artists. Highlighting its massive collection is the space assigned for its main collection display which takes up a total 4 wings of the museum!
3. British Museum (UK)

Topping all other galleries in London and takes the third spot of our list is British Museum. It continues to amaze visitors with 5,575,946 visitors attending in 2012! Its permanent collection houses a jaw-dropping 8 million masterpieces, making it the one of the largest, most complete and extensive galleries all over the globe!
The collection is traced from the all continents documenting the story human culture from its origin to the modern times.
2. Metropolitan Museum of Art (New York)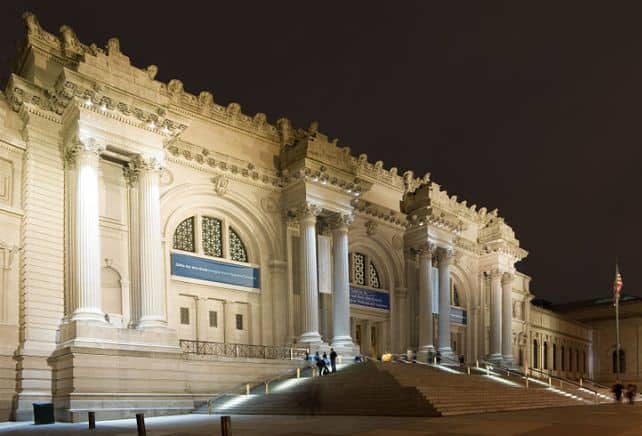 The only museum coming from the star-spangled country and conquers the second place of our list is none other than the Metropolitan Museum of Art. Recording a total attendance of 6,115,881 for 2012 alone, the gallery houses the most significant art collections known to mankind.
Dubbed as the largest museum in America, the museum's permanent collection is composed of over 2 million masterpieces from various artists from Ancient Egypt, classical antiquity, European sculptures and paintings, American and contemporary art comprehensive collection.
1. The Louvre (France)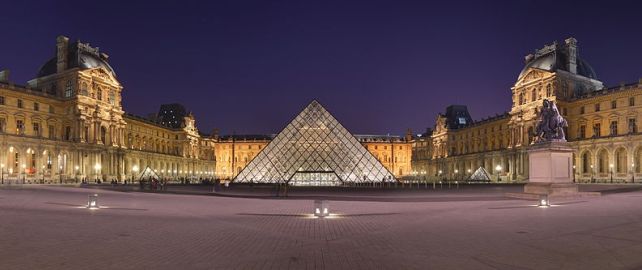 Topping the list with all its bragging rights and glory is no less than the Louvre of Paris, France. Graced by the presence of 9,720,260 visitors in 2012, Musée du Louvre is coined as a historic testament, the largest museum in the world and now, the most visited museum. Housing 380,000 objects and 35,000 art masterpieces, The Louvre's collections are divided into 8 curatorial departments:
Egyptian antiquities
Near Eastern antiquities
Greek, Etruscan, and Roman
Islamic Art
Sculpture
Decorative Arts
Paintings
Prints and drawings
And who says history is all just written in books? If you want a more artistic approach to learning and appreciation to the beauty and brilliant minds that once were, take a walk and perhaps a visit to the museum can help.