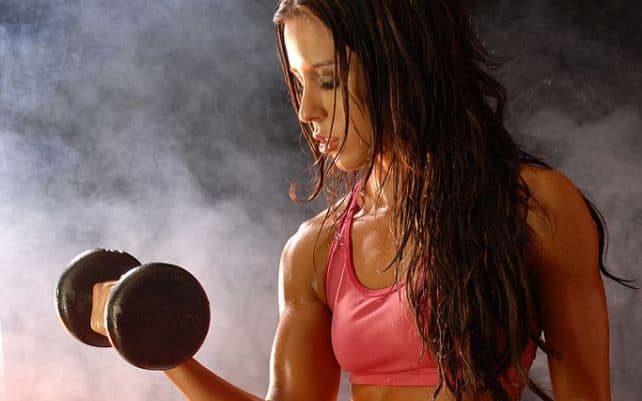 Holiday time doesn't mean that you will completely forget about exercising and staying healthy. There are in fact many ways that you can follow to stay fit and in shape. Whether or not you follow a strict exercise regimen, you can always try to exercise during your holiday.
Although proper nutrition and working out seems difficult during a vacation, don't just give up. If you follow a flexible schedule, working out won't be a challenging task even during your vacation.
Here is how you can stay in shape by following few simple tricks.
Plan 30-minutes exercise daily:
No matter where you are staying, you can certainly spend 30 minutes exercising daily. Just go for a walk, jog, or even a run. If you are already a member of a gym, research the local area and see if they have a location there as well.
Workout in your room:
If the outdoors is not your cup of tea, then try working out in your room. Take your favorite workout DVD with you and spend a few minutes to a few hours for an in-room workout. Alternatively, you can always follow a quick workout from any online source. Of course, you will need Internet access for these.
Find a workout buddy:
Finding a companion will keep you motivated and focused. In fact, workout buddies are perfect for a planned sweat session. You can ask your travel partner or your a family member to join you for a light and effective workout session.
Go hiking, rock-climbing, and bike riding
If the area you are traveling to boasts hiking trails, then don't miss the chance to explore those. Go hiking in the morning or evening and enjoy an intense workout session. The bonus is you will also get to enjoy some natural scenery and landscapes during your workout.
Walking around the city will also offer you some great new spots to explore and enjoy. Likewise, you can also enjoy fun activities like rock-climbing, bike riding and bushwalking.
Walk to the restaurants:
Why take a taxi when you can just walk to dinner? This is certainly a great way of exercising while on a vacation. Find nearby restaurants to your hotel and enjoy a leisurely walk in the cool evening air. You can also keep your blood sugar level in control if you consider walking after a meal.
Aim for Fitness-Maintenance:
Keep in mind that vacationing is not an excuse. Therefore, you will have to indulge in an intense workout for maintaining your fitness at an optimal level. Even though vacationing will leave you tired, stressed and busy, you need to always aim for fitness maintenance at any cost. Follow your normal workout routine or make a new schedule in order to workout on a regular basis.
Holidaying to some people is all about indulging in good food and drinks. Rewarding yourself a scrumptious meal is also important while on a vacation. However, you need to keep your health and fitness in mind and select healthier alternatives of your favorite entrée and drinks.