Feeling filthy rich lately? Want to treat yourself to a guilty-pleasure & indulging vacation? We can definitely point you in the right direction.
Let us take you to a tour to the top 10 luxurious and money-burning cities in the world:
10. Singapore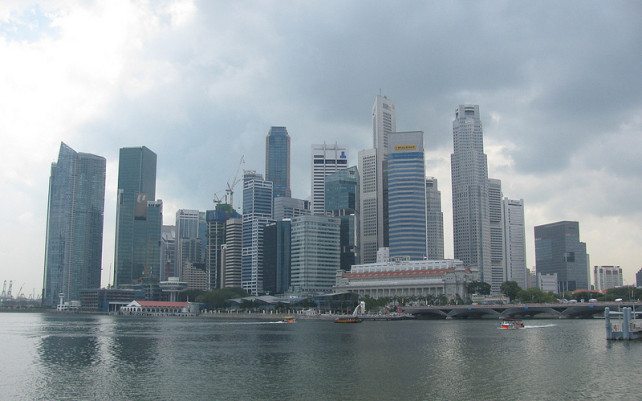 Among the smallest countries on the globe is Singapore, with only a total land area of 700 square kilometres. The following are some costs of basic expenses in Singapore (in Singapore Dollars):
Food does not come cheap, where a single meal with drinks costs $5 SGD or more.
If you plan to rent for a single bedroom apartment in the suburbs, expect a monthly rent of at least $600 SGD.
Cars are sold at considerably very high prices in this country, with an annual property tax on cars starting from a minimum of $1,000 SGD.
One family may be burdened with an estimated monthly costs of $300 SGD for utilities, including cost of water, electricity and internet.
9. Beijing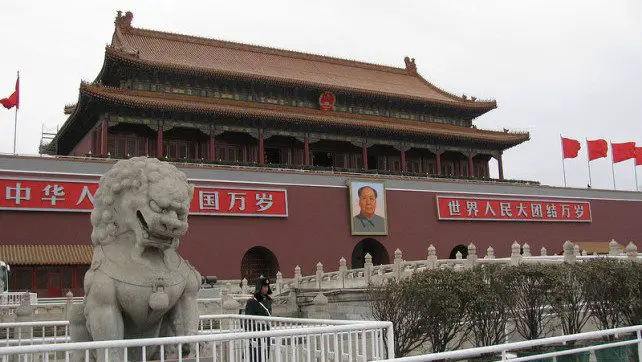 In the ninth spot is the capital city of China, Beijing (or formerly known as Peking). Beijing is also one of the most populated cities in Asia and has become the investment base of many renowned corporations. Prices of some common items in the city are:
A single meal in this city can cost 20 RMB or more.
For a single apartment, monthly rent can cost upwards of 7,000 RMB (inclusive of utilities).
An everyday international newspaper costs 25 RMB.
An average cup of coffee at restaurants costs 35 RMB.
An estimated cost of 18 RMB for a fast food meal of a burger, fries and soda.
8. New York, United States

In eighth place is the city coined as the "City that never sleeps" and "The Big Apple". New York is a city where people seem to visit year after year. Due to the struggling economy of the country, many aim to relocate to this city and work. Some of the basic expenses you can incur in this city are:
A cup of coffee costs around $3 USD.
$5 USD for a meal consisting of a burger, potatoes and a soda.
A daily issue of an international newspaper costs $1.8 USD.
Monthly rent for a two-bedroom apartment costs around $4,000 USD.
The monthly cost of utilities for a single-family cost $250 USD.
A family can spend up to $1,000 USD on food.
7. Copenhagen, Denmark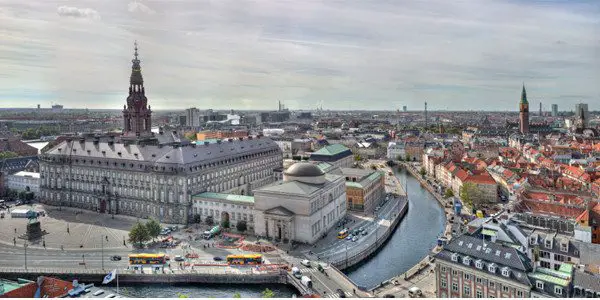 Known for its prosperity and uniqueness, Copenhagen (the capital of Denmark), has claimed the seventh spot. See the following expenses you can face in the city:
Transportation in this city is not friendly on the hip-pocket as taxi fares cost about $50 USD.
The monthly cost of suburban house rental is around to $2,500 USD.
Like transportation, meals are also very pricey (especially in restaurants), which cost $80 USD  for two meals and drinks. On the other hand, home-cooked meals only cost $200 USD a week for 2 adults.
Utilities average about $200 USD per month for telephone, electricity and internet.
6. Zurich, Switzerland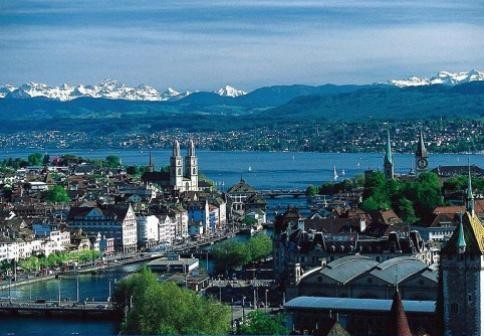 As Switzerland's centre for tourism and having the perfect alpine view, Zurich is known for its low taxes, making it the ideal city to invest on stocks. Some of the costs of basic expenses follow:
Petrol in this city is very expensive and costs about $ 1.6 USD/litre.
Train passes costs $90 USD per month.
Monthly apartment rent on the outskirts of the city starts from $1,500 USD.
Monthly utilities start at $200 USD per family and $800 USD a month per family for food.
Eating in a good restaurant for two costs about $300 USD; inclusive of wine and 3 courses.
5. Hong Kong, China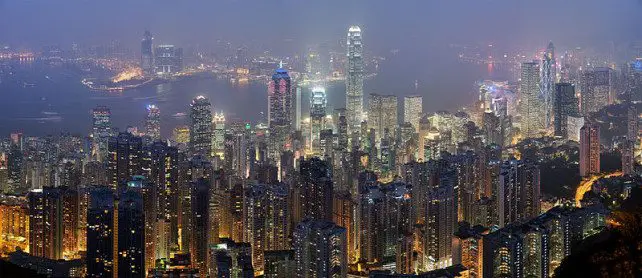 Known as one of the most populated cities in Asia, Hong Kong is home to 6.88 million people, with only a total area of 1,100 kilometres. Hong Kong is also the place-to-be for shop-a-holics. Here are some estimated costs for basic expenses in the city:
Housing is pretty expensive in this city, costing about $1,500 USD a month.
A Mc Donalds value meal costs about $22.80 HKD; A Snickers bar costs $6 HKD; and a meal of 1 cup of rice, 1 main dish and a soda cost about a whopping $50 HKD!
Per family, utilities cost about upwards of $150 USD a month.
4. Geneva, Switzerland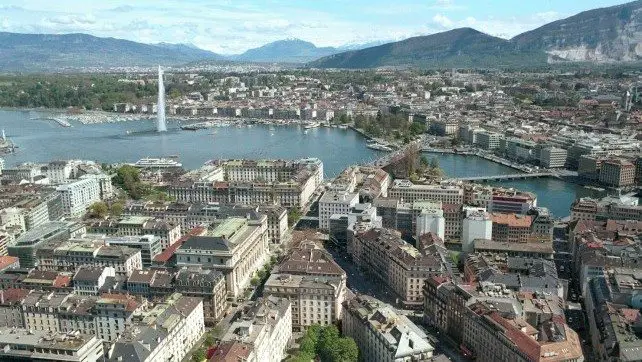 Fourth on the list is the second most populated city in Switzerland – Geneva. It is considered as the centre of development and diplomacy (following New York), because it holds the headquarters of several Red Cross and UN agencies. Some facts on Geneva include:
Costs for health insurance are quite pricey, amounting to an estimated $800 USD.
A 3 bedroom apartment costs about $3,000 USD per month.
Students who want a college education may shell out an estimated monthly expense of $1,500-1,800 USD:
The monthly cost for food: $450 USD
A room or a pad may range from $400-$650 USD.
Reading and learning material costs from $100 USD.
Transportation on a bus or train may require more expenditure of $100-170 USD.
3. Moscow, Russia
In the third place is Moscow, Russia, the major contributor of the country's GDP. Shopping, recreation and sports can cost dearly in this city. Here are some facts:
Food in this city may cost twice or 3x more than normal
Monthly rent of a 2 bedroom deluxe apartment (not furnished) starts at $4,500 USD.
Daily international newspaper costs $5.50 USD.
Utilities per family cost $250 USD.
A cup of coffee costs $9 USD (the most expensive to date!)
A fast-food meal of a burger, fries and soda cost $5 USD.
2. Osaka, Japan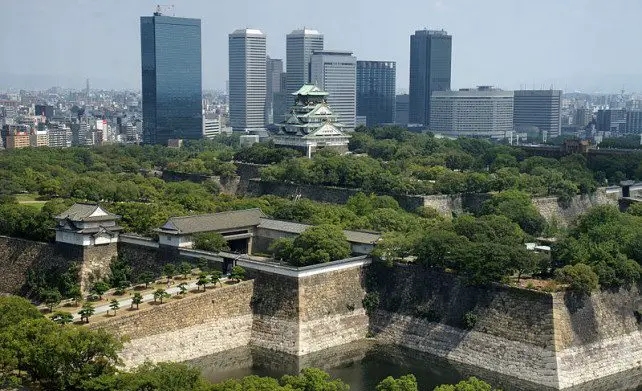 In second place and also considered as the second key city of Japan is Osaka. Osaka is the home to many large and world-renowned companies like Mizuno, Panasonic, Sharp, Mitsubishi and Sanyo. Among the most expensive commodities/costs in this city are home furnishings, transportation, and land. Generally, the cost of living in this city is expensive and is similar to Tokyo.
1. Tokyo, Japan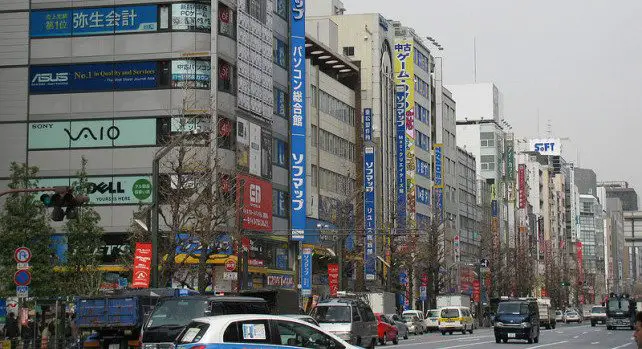 Garnering the title of the "costliest city in the world" is Tokyo, Japan. Considered as one of the most populated cities in the world, Tokyo covers a total area of 2,187 kilometres and houses 13 million people. Here are some mouth-dropping facts you should know:
Cost of fine dining ranges from $108 USD (55 £ or 13,000 ¥). Compared to above-average restaurants, these cost about $33–75 USD (4000-9000¥), and cheap eat-out is $17-33 USD (2000-4000¥).
Similar to Moscow, monthly rent of a 2 bedroom apartment (not furnished) costs about $4,500 USD.
A daily issue of an international newspaper costs $1 USD.
A cup of coffee costs $5 USD (cheaper than Moscow, that's for sure!)
A meal combo of a burger, fries and soda costs $5 US.
So, are you now ready to visit Tokyo?