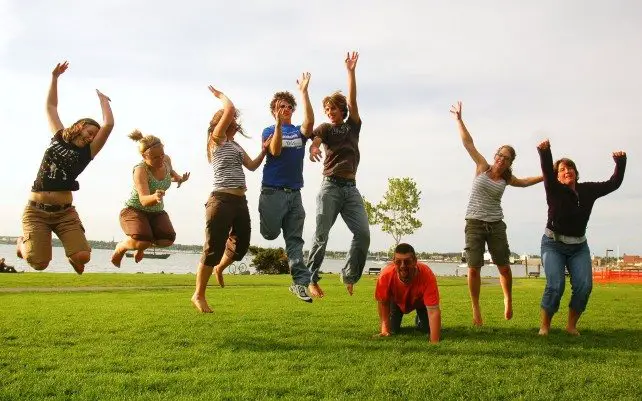 Many travellers often take a vacation to build memories and bond with family members. However, sometimes it can be a nightmare your family is not on the same page.
To avoid such situations, everyone should consider a few things in order to stay sane!
Take Time Planning Where To Go
Even though you have already experienced something, your kids probably haven't. Therefore, while picking a destination, you need to think of it from everyone's perspective. Even young teens find it difficult to cope with your schedules and layovers. Also, you need to be aware that kids do take more time in getting ready and going out.
Another important factor that you need to think about is the number of carry-on and check-in bags you'll need. It's the simple that young kids won't be able to carry large bags and you'll take on the responsibility of being the family sherpa.
Give Everyone Some Space
This is very important when traveling with your family. Even though you will probably all stay in the suite or room, you can still give each other some space.
Let your kids watch TV or play games. Similarly, couples should give each other the space and freedom. Remember, it can be much harder for each one of your family to adjust with each other when it comes to sticking together for 24 hours. After all, every person has different tastes and requirements.
Eat Properly
Your partner and you may love Italian, but your kids might not. Therefore, when dinner time comes around, you should consider asking everyone what they feel like. If your kids want to eat pizza and you want to dine at an upmarket restaurant, you can certainly try cater to everyone's appetite.
Vacation time is for everyone and not just for you. Therefore, doing things to please everyone at the same time is usually more important than just doing things at your will. Also, consider carrying snacks, drinks, and even a packed lunch if you have kids with you. This is the best solution for long drives.
Rest well
Try not to plan your days before you leave. Instead, try do it after reaching your destination. There is a chance that everyone may not want to go out once they get there, especially if someone in your family is too exhausted to enjoy the outdoors after getting off the plane.
Even though you might be on a short trip, you need to consider allowing the others to rest well. If you do so, you all can start early the next day and everyone will be less cranky.
Have some fun time together
Travelling with your family can truly be a wonderful experience. So no matter where you go, you need to plan some fun time together as well. It can be as simple as visiting a museum or even grabbing an ice cream. You can be creative and do something new and exciting.
Make your plans in a way so that everyone can enjoy themselves and simply have fun. This is the best way to understand, communicate, bond and avoid strangling everyone in your family.