If you are looking for the best places to shop around the world, Asia is the place to be! With nearly all of the largest shopping malls around the world found on just one continent, shoppers don't really need to go anywhere else.
Let us take a closer look at just how huge these shopping malls are, where we can find them and what exciting thrills they offer.
10 – SM Megamall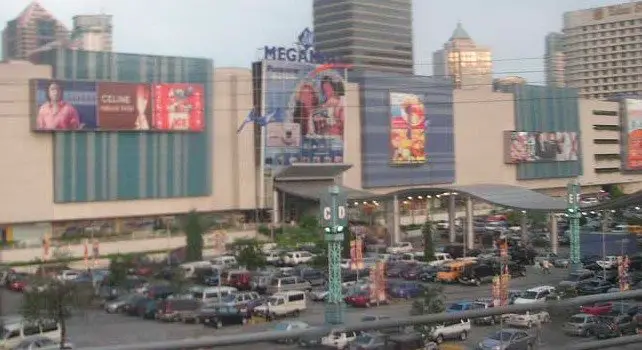 Location: Ortigas Center, Wack-Wack Greenhills, Mandaluyong City, Philippines
The third largest shopping mall in the Philippines also happens to the tenth largest in the world (in terms of leasable space). The SM Megamall is composed of two buildings that are connected by a bridge. It has a total floor area of about 392,000 square metres, which is larger than Terminal 2 at the Changi Airport in Singapore. It can accommodate up to 4 million people and has 250 dining establishments and 750 shops.
9 – Sunway Pyramid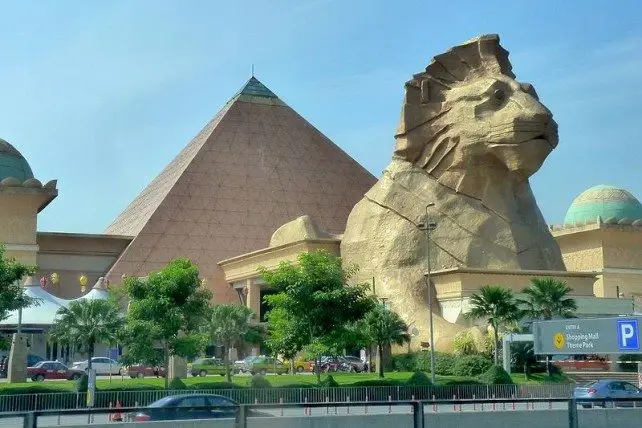 Location: Bandar Sunway, Subang Jaya, Selangor, Malaysia
You no longer need to visit Egypt to have the pyramid experience you desire, with the Sunway Pyramid shopping mall just like Egypt… but in Malaysia. From the outside, it looks like a pyramid with a lion guarding the entrance, and on the inside, you will see pseudo-hieroglyphics and monumental decorations to complete the Egyptian charade
8 – Mid Valley Megamall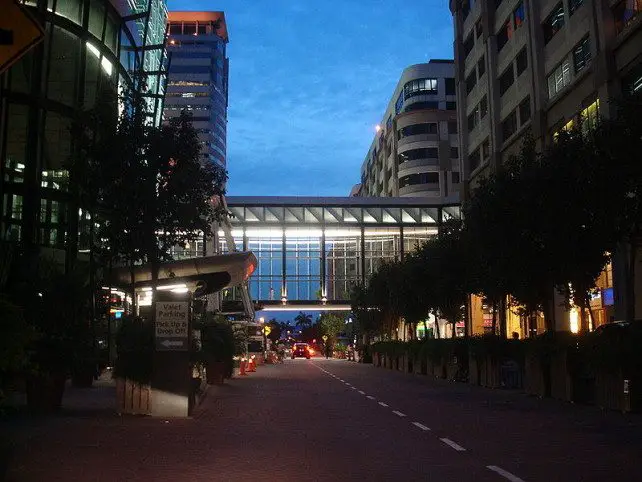 Location: Seputeh, Kuala Lumpur, Malaysia
With both having 420,000 square meters of leasable space, the Mid Valley Megamall of Malaysia and Cevahir Mall of Turkey tied in eight place as the world's largest shopping malls.
The Mid Valley Megamall of Kuala Lumpur houses 5 storeys of fun, fashion, food and glamour. Shoppers will definitely lose their senses with over 400 shops to choose from.
Cevahir Mall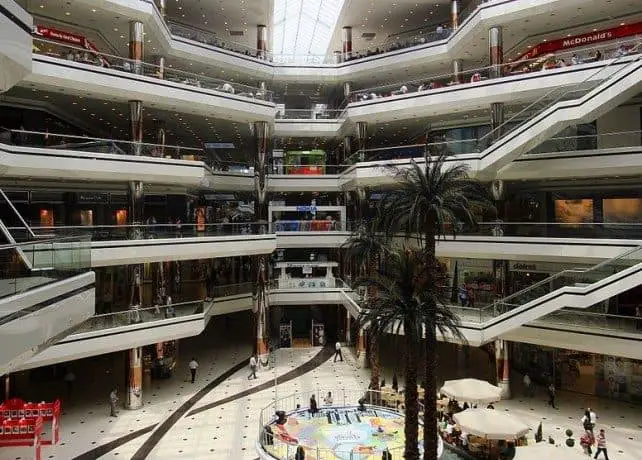 Location: Istanbul, Turkey
On the other side of Asia, we have the largest shopping mall in all of Europe, the Cevahir Mall (also called "Sisli Kültür ve Ticaret Merkezi" – Sisli Culture and Trade Centre). Aside from having over 343 shops, 48 restaurants, 12 cinemas, a bowling alley and a rollercoaster, it also boasts the second largest clock in the world
7 – Isfahan Citycenter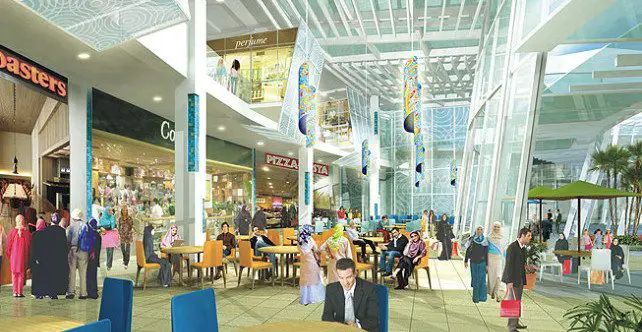 Location:  Dastjerdi Hw., Isfahan, Iran
"A unique modern city enclosed in a complex"- that is how they define the Isfahan Citycenter. With its state of the art design and architecture, you will definitely be in awe. The complex is the largest shopping mall in Iran and just rightfully took its place as the seventh largest in the world in November 2012.
Though it is still under development, anyone would absolutely enjoy all of its facilities and amenities; featuring an amusement park, an international financial exchange centre, over 750 stores and an international 5-star hotel, with the features of a 7-star hotel to absolutely pamper your senses.
6 – CentralWorld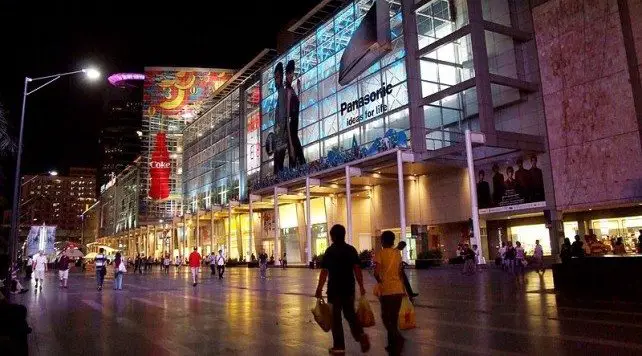 Location: Ratchadamri Road, Bangkok, Thailand
In May 2012, CentralWorld was damaged when a fire broke out while authorities were attempting to subdue protesters. But not even fire can stop the CentralWorld from taking its place as the sixth largest shopping mall in the world.
Formerly known as the World Trade Center, this shopping complex has a total area of 1,024,000 square metres; including 2 skyscrapers, 495 stores, a six-lane road called "CentralWorld Avenue" and a huge 8,000 square metre activity square, with 400 dancing fountain heads called "CentralWorld Square".
Every New Year's eve, Bangkok's countdown party is held at the CentralWorld Square,  so if you happen to be in Bangkok on New Year's Eve, you know the place to go.
5 – Persian Gulf Complex

Location: Sadra, Shiraz, Iran
Also known as the Fars Shopping Complex, it is ranked as the fifth largest mall in the world, but is actually the largest in the number of shops. With 450,000 square meters of leasable area, it showcases up to 2,500 shops.
Aside from the 14,000 square metre Carrefour Hypermarket, the complex also boasts 2 amusement parks, a bowling alley, swimming pool, convention centre, hotel, tennis court and a helipad. The developer also made sure that you would never have to worry about parking your car because the complex's 4 floors of parking can accommodate up to 5,500 vehicles.
4 – 1 Utama Shopping Centre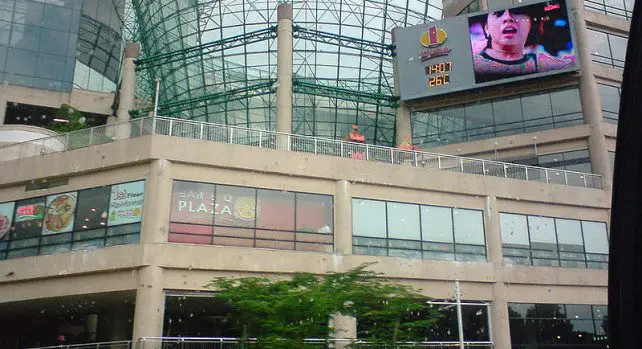 Location: Bandar Utama, Petaling Jaya, Selangor, Malaysia
Malaysia's biggest shopping mall marks the world's fourth largest mall. With more than 700 stores, this six-storey mall receives 60,000 to 90,000 visitors every day! That is on weekdays alone. On weekends, the number of visitors easily reach 120,000.
Located in the capital city, it is indeed the top shopping destination in all of Malaysia, also offering a fresh shopping experience with a Rainforest found inside the mall – not to mention the relaxing ambiance of its rooftop garden, the Secret Garden. This rooftop garden is actually the largest rooftop garden in South-East Asia.
3 – SM City North Edsa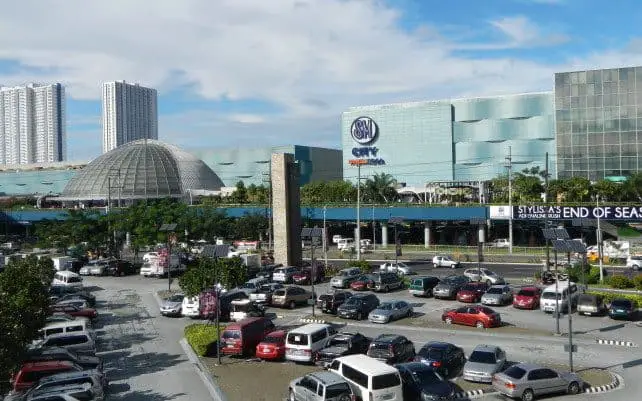 Location: Quezon City, Philippines
Here comes the pride of the Philippines! With over 1,100 shops (including 400 dining establishments), the SM City North Edsa is the largest shopping mall in Southeast Asia and the third largest in the world.
"Malling" was an unknown pastime for Filipinos until the SM City North Edsa opened in 1985. Unlike the New South China Mall and the Golden Resources Mall, the Edsa is strategically located at an intersection in the heart of the city, giving shoppers easy access to various modes of transport.
With continuous development, the SM City North Edsa continues to grow and is now part of a complex composed of an Interior Zone, The Annex, City Center, Sky Garden, The Block, Northlink, the former Warehouse Club and the Grass Residences.
2 – Golden Resources Mall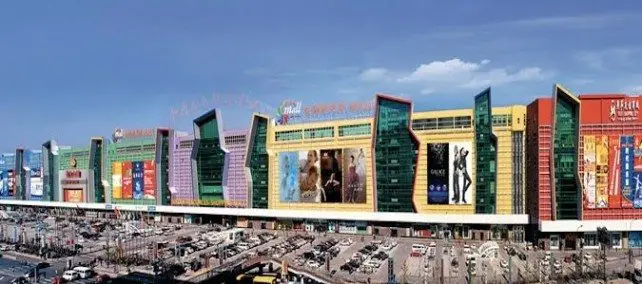 Location: Yuanda Road in Beijing, China
Despite the failure of the New South China Mall, China still has a lot to boast with the Golden Resources Mall. It was top-ranked as the largest mall in the world before the New South China Mall was completed in 2005.
With over a thousand stores to choose from, it will take you at least 2 days to explore everything the mall has to offer. They sell a whole range of items that shoppers from all over the world will be after. However, the Golden Resources Mall has the same dilemma of the New South China Mall… its location is outside the heart of Beijing, making it unattractive for foreigners and not easily accessible for Beijing's locals.
1 – New South China Mall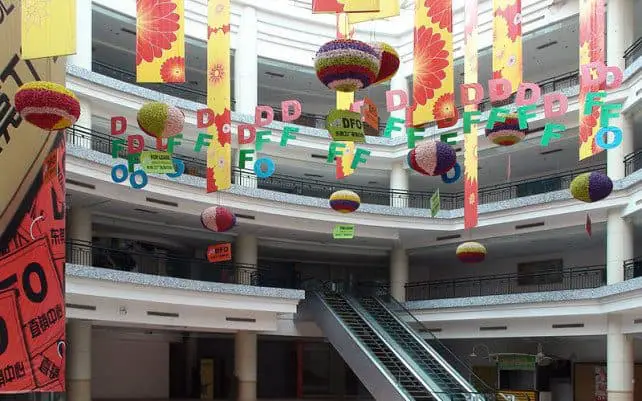 Location: Dongguan, China
With approximately 659,612 square meters of leasable space, the New South China Mall is the world's largest shopping mall. Unfortunately, due to a small location issue, the mall remains 99% empty, even though it has been operating for over 8 years now since opening in 2005.  Only 47 stores are occupied from the 2,350 available.
With its incredible design and huge amount of available space, this mall could have been another great breakthrough for China.
So have you been to any of these malls? Where are your favourite places to shop while overseas? Let us know in the comments below!