Since an airport might be the first and last impression of a destination that travellers get, different cities around the world are starting to focus attention on turning their airports into havens, rather than just sparse, functional necessities.
Air travel can be stressful, but some of the world's coolest airports now offer a truly unique travel experience. Here are the top 10:
Changi Airport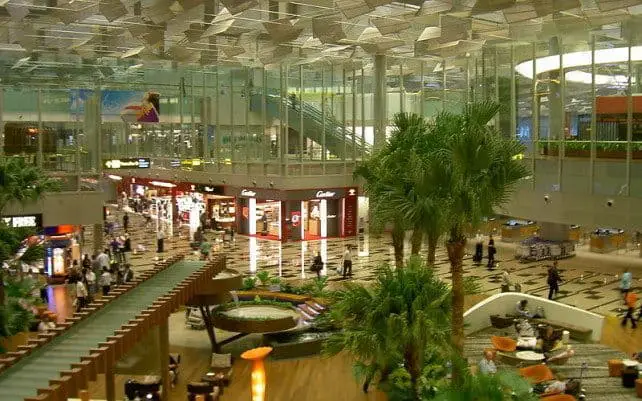 Singapore's Changi Airport
is taking traveller relaxation to a new high with the installation of lush butterfly garden and award-winning orchids. If this gorgeous hub is just a layover on the way to somewhere else,
Changi Airport
even provides free, two-hour guided tours of the city.
Vancouver International Airport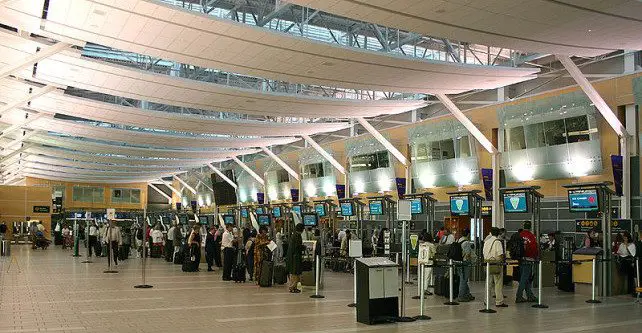 With an aquarium housing more than 800 marine animals and a functional indoor creek, Canada's Vancouver International Airport seems to be more about water than air. Airport guests can grab a bite at one of the many cafes and enjoy their meal next to the soothing sounds of a gently flowing stream.
Munich Airport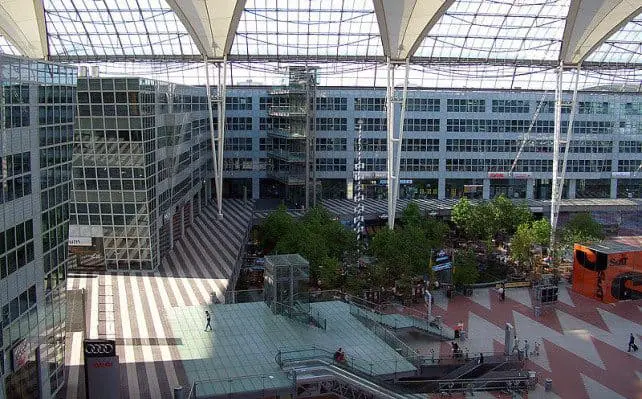 Travellers with kids will deeply appreciate the effort that Germany's Munich Airport has put forth when it comes to entertaining tired, cranky children. Families can relax and take in a free kids' show at the airport's theatre, take a stroll in the visitors' park or even play 18 holes at the airport's mini golf course.
Schiphol Airport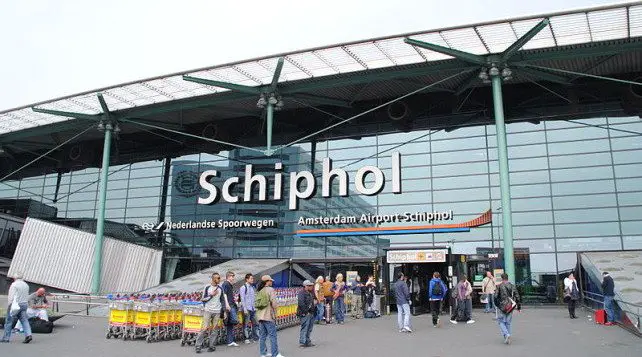 Located in Amsterdam, the Schiphol Airport's many traveller amenities are what sets it apart from the rest. The busy travel hub boasts a casino, massage lounge and swanky hotel facilities. Dining at Schiphol runs a delicious gamut from hip espresso bars to Irish pubs, and there's even a museum with originals from a few of the Dutch masters.
Wellington Airport
New Zealand seems to have fully embraced its role in "Lord of the Rings" culture, and Wellington Airport features a gargantuan, eerily lifelike sculptural installation of Gollum. The giant Gollum replica is grasping at huge fish sculptures suspended from the ceiling around it, and was actually made by the popular movie trilogy's prop designers.
Denver International Airport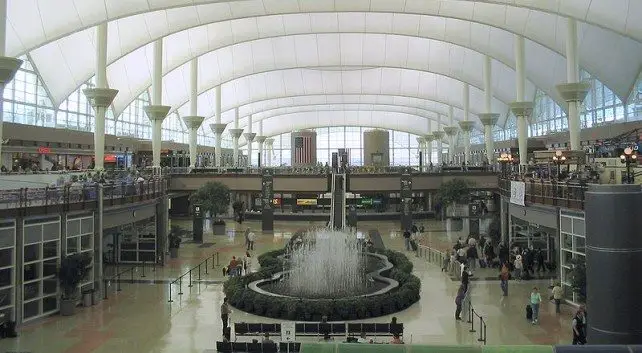 The Denver International Airport in Colorado has one of the most uniquely designed terminals in the world. Made of fiberglass as thin as a driver's license, the Jeppesen Terminal resembles the mountainous vistas of the Colorado Rockies. There are a variety of interesting murals throughout terminals that could potentially cause a person to miss his or her flight just by staring for too long.
The airport also boasts a transparent bridge where visitors can watch planes prepare for takeoff beneath their feet. And, of course, outside the airport is the notorious red-eyed "Blue Mustang" statue.
Hong Kong International Airport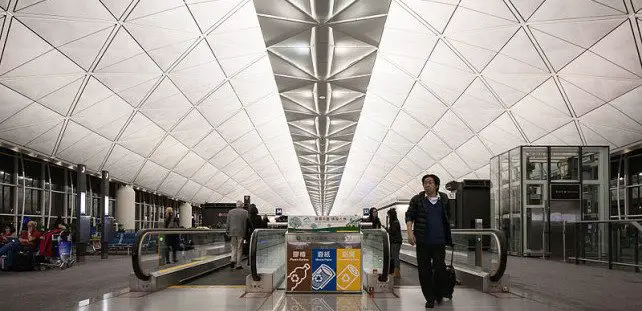 China's Hong Kong International Airport takes up its own mini island, which alone is enough to gain it a spot on this list. As if that wasn't enough, the airport itself is practically a city in its own right; you can buy pretty much anything you could possibly want within its walls, and it even houses a golf course where you can take lessons from golf pros.
Courchevel Airport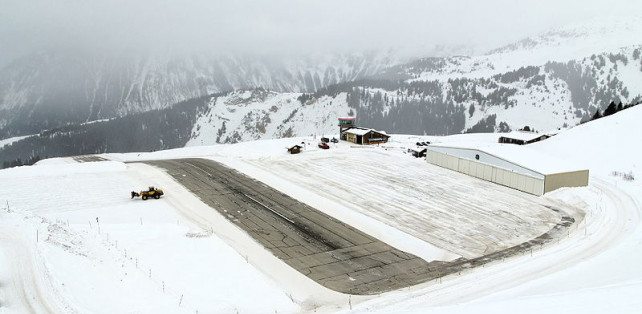 Situated in the French Alps, the Courchevel Airport has one of the coolest runways in the world. At just a little over 1,700 feet long, it's much shorter than most landing strips, and it actually slopes upwards. This may sound dangerous, but the uphill gradient actually helps to slow incoming planes, making up for its dangerously short length.
Princess Juliana International Airport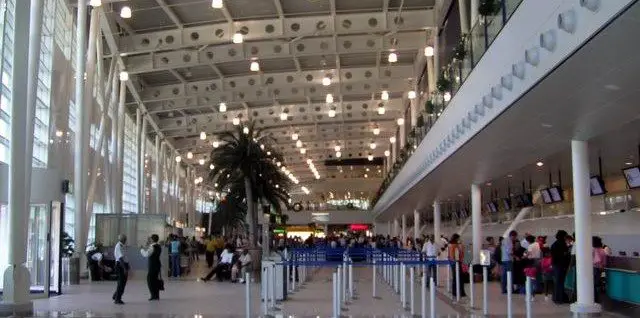 On the Caribbean island of Saint Martin, Princess Juliana International Airport provides the most up close and personal view of a jet landing that most people will ever get. Passenger jets have to come in directly over Maho Beach to land, and they fly so low over sun-bathers and swimmers that warnings about the force of the jet blast are posted all over the area.
Incheon International Airport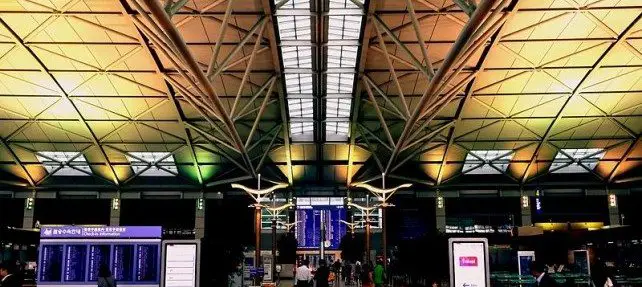 Aerial photographs of South Korea's Incheon International Airport bring to mind a futuristic space civilization, but it's actually a very down-to-earth place. Travellers here can take a spin on the ice skating rink or pass the time at the airport casino. The airport also houses seven different gardens, offering the weary a haven of serenity between flights.