A good idea can give birth to the biggest, grandest, and the largest of structures your mind can ever perceive. How large is a large hotel, then? Let's take a look the top 10 largest hotels in the world.
10. Excalibur Hotel and Casino (Las Vegas)

Sitting pretty in the tenth spot is the
Excalibur Hotel and Casino
, one of the many MGM Resorts International properties. Named after the legendary sword of King Arthur, the hotel somewhat revives the "Arthurian" and chivalry theme evident in its facade.
Its wide selection of facilities include a 9,300 square-meter gaming area filled with various slot machines and table games, a newly improved pool, a 1,200 square-meter fitness center and spa, the Octane Lounge, and for those who want to be wed the Vegas way, the Canterbury Wedding Chapel.
9. The Venetian (Las Vegas)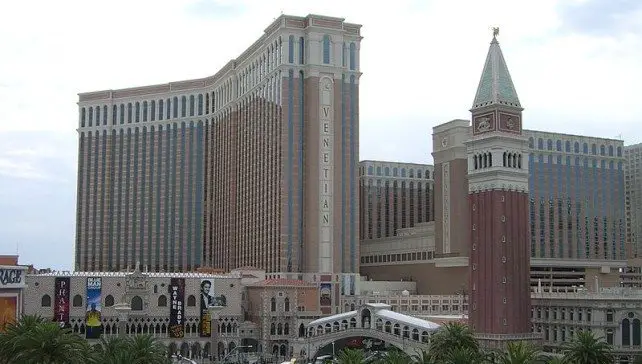 A spot ahead from its fellow Vegas hotel,
The Venetian
is another luxury hotel and casino resort, located along the east portion of the Vegas strip. Rising to the height of 475 feet with 36 stories, The Venetian can cater for up to 4,049 suites! To complete the Vegas experience, it also has the
TAO beach
and
nightclub
where guests can party from dusk until dawn, with their minibars, infinity pool, cabanas, dance rooms and 40-foot long terrace that has the view of the whole Vegas strip!
8. Ambassador City of Jomtien (Jomtien, Thailand)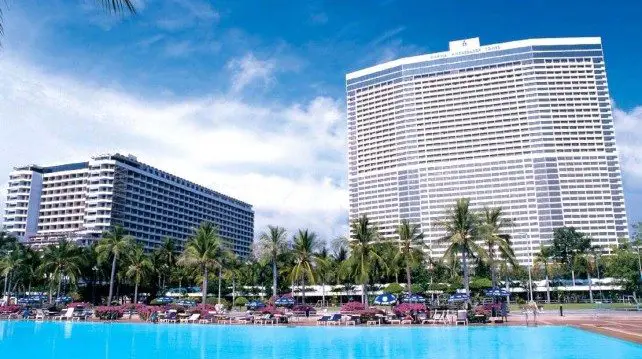 Clenching on the eighth place is the Ambassador City of Jomtien. Its five buildings can accommodate a total of 4,219 rooms, along with a convention centre, a fitness centre, a swimming pool that is the continent's largest, several nightclubs and eight restaurants.
7. THEHotel at Mandalay Bay (Las Vegas)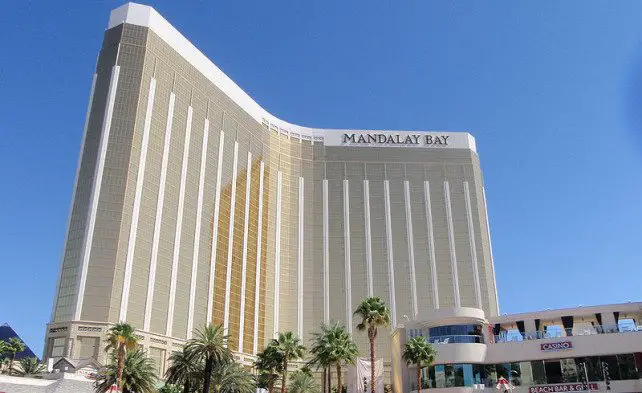 At the seventh spot is another Vegas-born hotel – THEHotel. Formerly known as
Mandalay Bay
, it was re-branded in August 2012 to set the property apart from other MGM Resorts International properties.
This 43-story hotel is able to accommodate up to 4,332 rooms, inclusive of suites and luxury rooms. Branded with an original Vegas flavor, THEHotel offers suites, entertainment at its best, a wide array of restaurants, bars, lounges, and nightclubs, all making the Vegas experience complete!
6. Luxor (Las Vegas)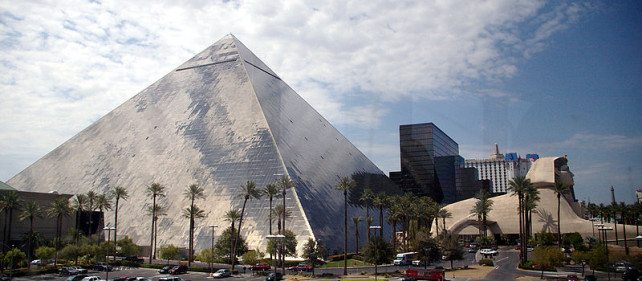 How many times can you say "I have stayed and slept in a pyramid… in Las Vegas?"
Owning the sixth spot is the Luxor Las Vegas, which is the third-largest casino hotel in Las Vegas. With its three buildings, (22 floors for two buildings and 36 floors on the third), it can provide accommodation of a whopping 4,408 rooms! With its unique structure, the hotel-casino has been featured in several movies and television series and has been used as a cover for architecture books.
5. Wynn and Encore (Las Vegas)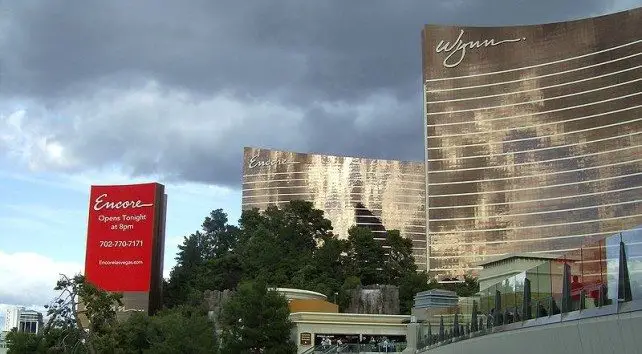 With two towers of 45 and 48 stories holding a total of 4,734 rooms, the Wynn and Encore Las Vegas sit at the fifth spot.
The Wynn and Encore Las Vegas are both luxury hotels, both having casinos within. The Wynn has 2,716 extravagant suites and rooms, while the Encore has 2,018 rooms, making a total of 4,734 rooms. The area has several restaurants, plenty of places to meet for a drink, a golf course, and even an on-site Maserati and Ferrari dealership.
4. Disney's All Star Resort (Orlando, Florida)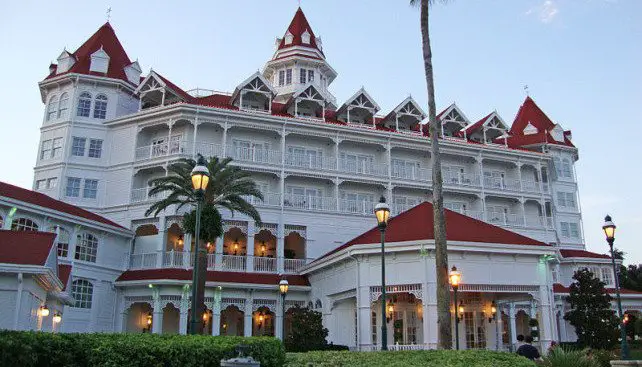 Perhaps every person's inner kid's fantasy is to visit the resort that captured the fourth place – Disney's All Star Resort. Consisting of 30 (yes, 30!) 3-storey buildings with has a capacity of 5,524 rooms, Disney has managed to distinguish itself among other resorts with its uniqueness and distinct taste.
What makes it so different? Here are some of the reasons why:
– Outdoor movies along the Surfboard Bay Pool
– Great food at End Zone Food Court
– Surfboard motif for a pool? Come on! Who wouldn't want that?
– Free Wifi
– Disney Bus Transportation
– Disney's Magical Express, where luggage is delivered from the airport to the rooms
3. First World Hotel (Genting Highlands, Malaysia)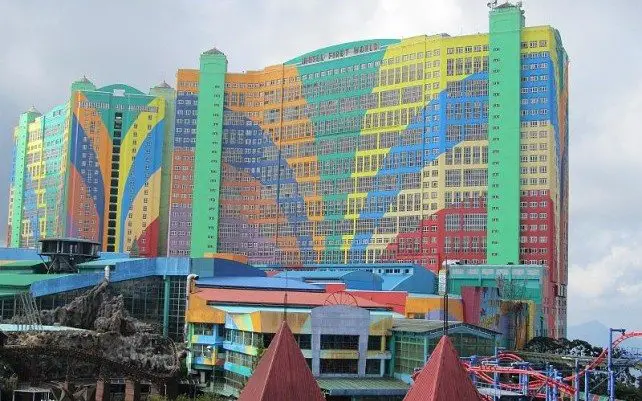 Claiming the third place is the First World Hotel of Malaysia. With a capacity accommodation of 6,118 rooms; spread among two towers – 24-storeys in Tower 1 and 28-storeys in Tower 2.
First World Hotel is considered the go-to and preferred place to stay in the Genting Highlands, mainly because of its superb experience and outstanding customer service. Almost all rooms have a TV, desk, bathtub, tea and coffee machines, hair dryers, free bottled water, and friendly room service.
The hotel is strategically near the First World Plaza, Genting Theme Park, department stores, restaurants and even casinos; all within reach!
2. MGM Grand (Las Vegas)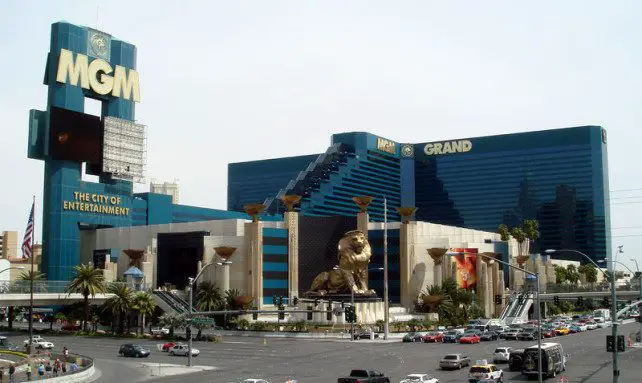 Second on the list is the
MGM Grand of Las Vegas
, with a capacity of 6,852 rooms; including the MGM Grand (a 30-story building),
The Signature
, The Mansion and
Skylofts
.
As MGM lives up to the authentic Vegas experience, it has spruced up its suites and rooms, reinvented its shops and casino floor, it offers mouth-watering restaurants and grand entertainment, and of course, what is Vegas without the non-stop partying and nightlife! Among its additions is its newest nightclub called Hakkasan and Cantonese cuisine cooked by no less than Chef Ho Chee Boon.
The accommodation of The Signature and the Skylofts are known for the best service and grand offering.
1. Izmailovo Hotel Complex (Moscow,Russia)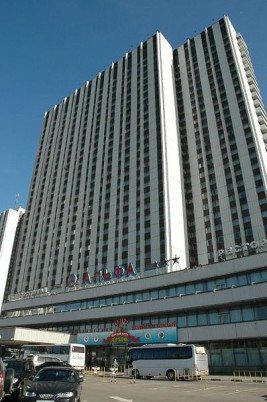 Topping the list is the Izmailovo Hotel Complex in Moscow, consisting of 4 x 30-storey towers, named Alpha, Beta, Vega, and Gamma-Delta. All in all, it can accommodate a total of 10,000 guests in 7,500 rooms!
In 1980, the hotel was able to comfortably accommodate the athletes during the Olympics held in Moscow, proving the world how massive the hotel was, even before its renovation in 1998!
Despite not being strategically located, the hotel is located not too far away from the city's landmarks. Several captivating sights; like the Kremlin and even the heart of the city, are just 20 minutes away from the hotel.