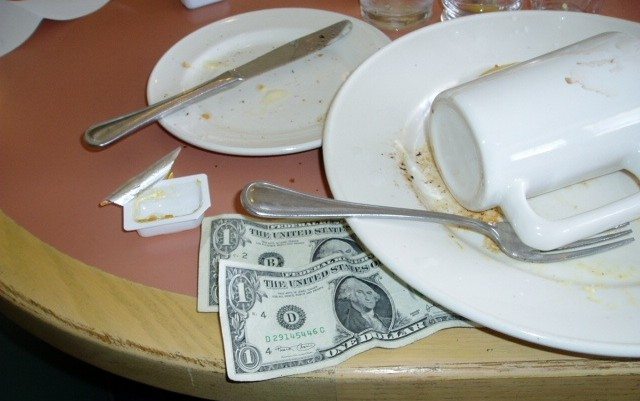 Many historians state that tipping was first introduced by Europeans in the early 1700s by wealthy families. Gradually, many countries adopted this etiquette and tipping became an everyday affair. While many Asian countries still oppose the acceptance of tips from a customer, countries around the USA have made it a nearly mandatory rule to pay tips for service.
This clearly means that you should be aware of the facts around tipping etiquettes in different countries. After all, tipping is not just offering cash and showing generosity, it is also to follow the rules and traditions.
Why tipping in the USA?
Tipping in the USA is to show gratitude and generosity to a service provider. Also, many American waiters, waitstaff, and bartenders in restaurants are paid below the minimum wage, so tipping is highly appreciated at restaurants, bars and pubs all across the nation. In fact, your tips will help make up for their low minimum wage. Whether it is a restaurant, hotel, or beauty salon, American workers expect and sometimes demand tips. Although tipping is not mandatory in the country, consumers are always encouraged to tip the waiter and workers for their service.
When and how much to pay tips in the USA?
In restaurants across the USA, guests should leave a tip of at least 15 percent of the entire bill. You can exceed this percentage up to 25 percent for superior service. The same percentage is applicable even at table service restaurants and bars. However, tipping for bartenders varies. Usually, customers leave tips for bartenders only if they performed exceptional services.
Apart from restaurants, tipping is appreciated in hotels, taxis, and casinos in the USA. It is a normal practice in the USA to pay a few dollars to a waitress at a casino. A 5 percent of the total bet amount should be offered as a tip to the dealer at casino's table games.
In a hotel, guests are encouraged to pay a few dollars to the housekeeping maids, in-house dining waiter, valet-parking attendants and bellhops. Other service industries including spas, salons and hairdressers, also expect tips. In each of these service industries, a tip of 10-20 percent is appreciated.
Where not to pay in the USA?
Whenever you buy over the counter, you shouldn't pay any gratuity. For groups, a number restaurants charge a certain amount of gratuity. In such cases, you shouldn't leave any tips as a service and gratuity charge is included on the bill. Even at fast-food joints and drive-thru restaurants, you aren't required to pay tips.
Tipping in other countries:
Unlike the USA, tipping in Japan and Korea is considered offensive. In fact, these countries officially discourage tipping. Tourists visiting Korea, Japan, and Singapore shouldn't consider tipping for service at any point. Even in Bangkok, a lot of restaurants and hotels do not expect gratuities.
Other countries across Asia do have an open culture of tipping though. Countries like India, Sri Lanka, and Dubai encourage tipping and many upscale restaurants and hotels across these countries include mandatory gratuity and service charges with the final bill.
Additionally, it is a normal practice in Latin America to tip. It can be in restaurants, tours, bars, salons and hotels. While most of the countries accept tips in US dollars, guests are encouraged to pay tips in the local currency. Most of the restaurants in Latin America seldom include service charges in bills, so  you should leave at least a 10 percent tip for the waiter.
Tipping in Europe is quite common. In fact, tipping is necessary at restaurants and eateries across many European countries. The rules of tipping in Europe and Great Britain are close to American tipping ritual. That means tipping in a restaurant is 15 percent and elsewhere 10 percent. However, many upmarket eateries, bars and pub venues add a service charge of about 12.5 percent to the bill.
What is your opinion of tipping while on holiday? Do you tip the minimum, above average, or simply not at all? We'd love to hear from you below in the comments!