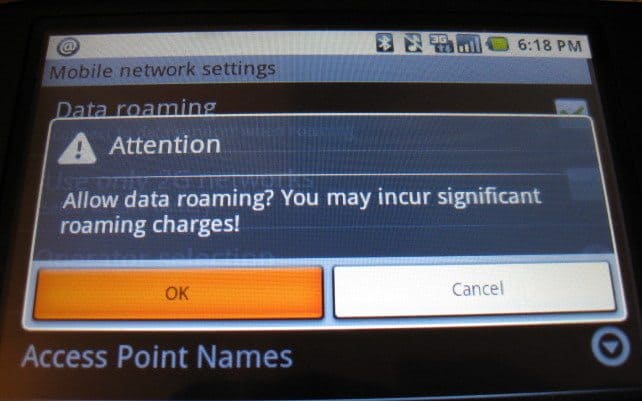 Keeping in touch with your love ones when overseas doesn't have to be expensive, but it will be if you don't plan ahead. Many travellers over time have committed the grave mistake of carelessly leaving their mobile phone data connection on for days.
Surely, you don't want to end up like the Canadian who hit headlines for streaming hours of movies via Netflix and cost him almost ten thousand dollars! So here are some money saving tips you might find useful for your next holiday abroad:
Contact Your Mobile Provider
As much as it seems like the most obvious thing to do, many still forget to call their provider before leaving home. Your provider is the best person to tell you whether or not you can still use your phone elsewhere and should be able to recommend various alternatives, so that you can continue to enjoy their services while overseas.
Research International Roaming Charges
What many people don't realise is that some phone networks not only charge their customers for both incoming and outgoing calls, but also text messages received when outside their network. This means that you can still incur steep roaming charges even when not using your phone.
Seek Alternatives
Perhaps the most effective way to reduce any roaming charges (apart from not using any service at all) is to look for alternatives. In most cases, it would be cheaper to buy a new phone and a prepaid SIM card of a reliable local network.
Don't Assume You Are Using WiFi
Many Victims of excessive phone bills due to roaming charges claim that they only used the internet when they thought that they were connected to WiFi. You should be careful though because even when there is WiFi in the area, you might still be using your data connection and incur ridiculously high data roaming charges.
Use Aeroplane Mode
Email and other communication apps might be automatically fetching data even when you are not using them. You can disable automatic updating or you can just turn off your data connection to be sure. So if you aren't waiting for an important call or text, switch your phone to aeroplane mode.
Record Your Usage
There's a high chance that your roaming charges will not appear on your next bill. In most cases, charges incurred while overseas may take as much as five months before they are included. Though web-based usage monitoring apps may be available, their reliability is still in question.
Keep your own record to settle any possible misunderstandings when you finally get your bill.
Have you ever had bill shock from roaming charges? Do you have any advice of how to keep in touch with your family while travelling? We'd love to hear below in the comments!