A hostel is the more cost-effective and exciting hotel alternative that not only provides travellers with 'cheap and cheerful' accommodation, but with priceless memories, potential friends and a 'built-in' community of like minded people. Anyone who has ever gone travelling (whether it be around Europe or further afield) will have no doubt experienced a few horrendous ones though. Rotten mattresses, toilets that haven't been cleaned since the turn of the century and staff who treat you like petulant children, are all signs that you should be getting the hell out of dodge.
There are however, more good ones than bad (in our experience at least) and a handful stand head and shoulders above them all. Below we've selected five of our favourite hostels across the world. We've selected these specific hostels for a variety of reasons. They could be particularly quirky and interesting, they could be in an awe inspiring location or they could just offer impeccable service and amenities. You can be assured though that if you stay at either of them, you'll never want to leave!
The San Francisco Downtown Hostel – San Francisco, U.S.A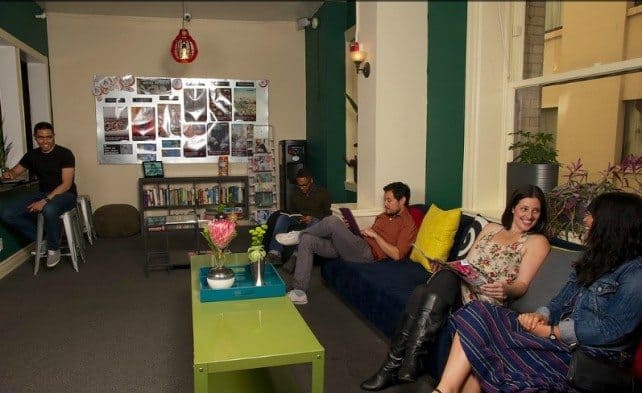 Located in the dead centre of San Francisco at the heart of the tourist district, one of the worlds most exciting and vibrant cities, the Downtown Hostel has been freshly renovated and includes not only classic bunk bed dorms but also private rooms with private bathrooms. The beautifully furbished second floor lounge and self-service kitchen offer a level of independence that means your stay will be perfectly flexible enough to suit your individual needs.
The hostel is located just across from Union Square and is within walking distance of the world famous Chinatown, all the cities most popular museums and the central cable car line. It's location might be incredibly convenient and the facilities top class, but what really sets the Downtown Hostel out above the rest though is its staff. These accommodating individuals will not only serve you a free continental breakfast every morning, but will be on hand to organise a raft of activities. From bike rides to walking tours and from pub crawls to movie nights.
The Downtown is a comfortable, affordable location that's perfect for travellers from all walks of life.
The Base camp Bonn Young Hostel – Bonn, Germany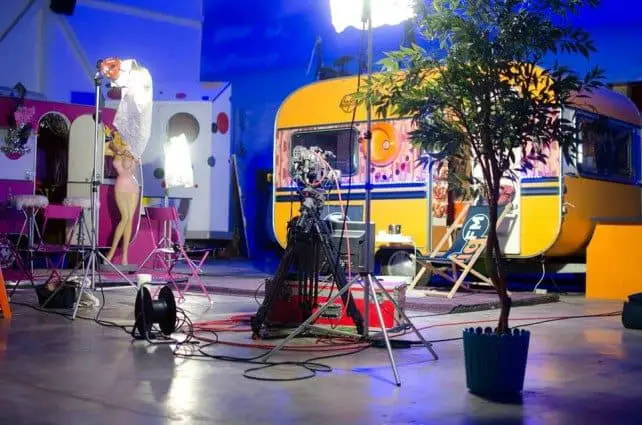 To call this hostel 'unique' would truly be an undersell. Less of a hostel and more of a 'commune' (though without the religious overtones), the base camp takes a vacant industrial space and transforms it into a colourful, vintage American styled campsite. There are 15 fully restored camper vans on site, each with their own unique charm and character. From the 'Big Ben' van (styled with a 60's indebted, campy british abandon) to the historic U.S 'Air Stream' carriers, there is a van for all tastes, as well as a railway car that can sleep larger groups.
The base camp is perfect for younger travellers and backpackers who wish to try something a little different on their travels across Europe and the prices (just over 54 euros per night) are surprisingly affordable given the unique experience on offer.

The Radeka Down Under – Coober Pedy, Australia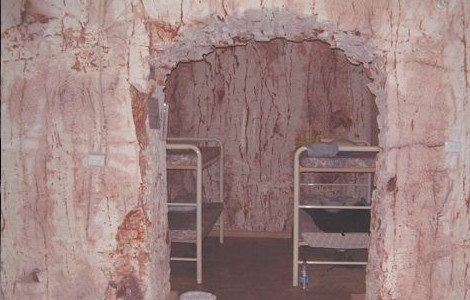 Who amongst you has ever seen the first Star Wars films and wished you could stay for a night at the Skywalker family ranch? Or even seen the Lord of the Rings and wished you could live like a Hobbit for just a day? If the answer is an enthusiastic "ME!", then the Radeka Down Under hostel, located in the 'Opal capital of Australia', will be right up (or more accurately 'down') your alley.
The hostel is right in the midst of the Australian outback and is situated entirely underground due to the extreme heat (pretty damn cool in both sense of the word you might say).
Whilst the amenities are simple, the location and the unique atmosphere of the hostel is undeniably it's main draw and there are even more luxurious motel style rooms for those not travelling on a budget.

The Red Square Hostel – Moscow, Russia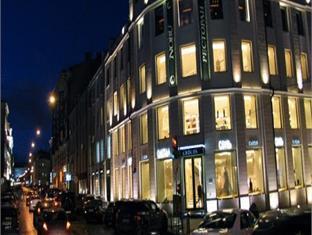 Even though it might have been facing some negative press of late (or at very least its President has), Russia is a beautiful country and Moscow is a fascinating city that any traveller really needs to notch up on their bedpost. The Red Square is (as the name rather aptly suggests) located in the iconic Red Square itself, within spitting distance of the capital cities most iconic tourist sights (the Kremlin, the Mausoleum etc.).
The hostel itself might be quite basic but in this case it really is all about the location and the area itself is friendly, safe and full of potential bars and restaurants. The staff are also beyond reproach and the sights alone are worth the price.
The Adventure Brew Hostel – La Paz, Bolivia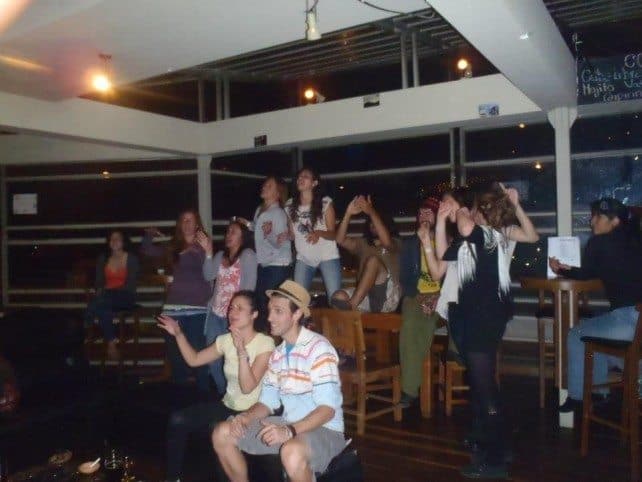 For beer lovers it doesn't really get any better than this. The 'Adventure Brew' is not only a top class hostel, it is also a brewery that offers it's guests not only free beer for the duration of their stay but also beer baths in the stunning roof terrace overlooking the city of La Paz.
Whilst Bolivia was recently voted the least tourist friendly city in the world, that shouldn't let intrepid travellers looking for fresh sights, sounds, tastes and experiences and the Adventure Brew offers exactly that. The rooms are sparsely decorated but functional and there is a bed and breakfast down the road, also run by the brewery, which offers a more 'high class' experience.
The hostel also offers a variety of shared amenities and 3 separate bars that stay open late, every night. So for those who like to party and wish to travel to somewhere a little off the beaten path, the Adventure Brew comes highly recommended!