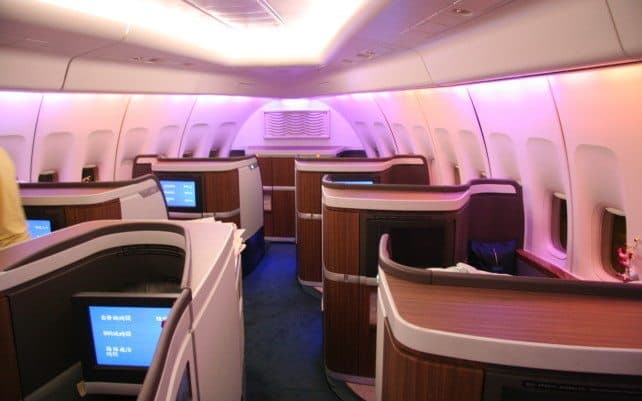 To a frequent flyer, paying the extra money to get an upgrade from economy to a seat in business or first class is out of the question. But to someone who is still contemplating which seat to choose for their next flight, the question still stands. Are the seats in business and first-class really worth the extra money?
The price difference between the standard economy and business-class seats is roughly $50 to $3000 (and between $100 and $6000 for the first-class seats/beds) depending on the airline, route and duration of the flight. As a rule of thumb, the cost of a single business-class ticket is enough to buy four economy couch tickets.
So, what are the perks exclusive to passengers in the higher-class seats that make it worth the additional charge?
Comfortable Personal Space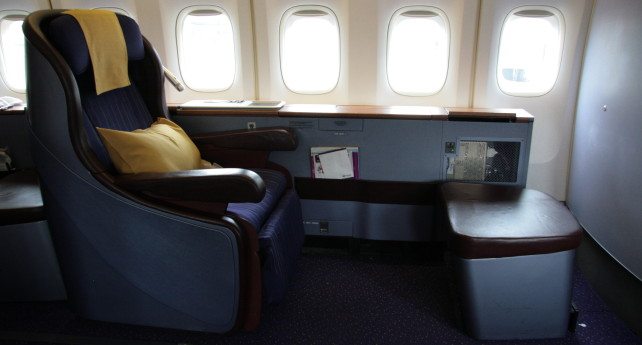 Depending on the airline, the difference between business and first-class seats may be minimal. But compared to the economy, the gap is huge.
While passengers in economy can barely have a drink without hitting the person seated next to them, those in business and first-class have enough space to recline their seats and stretch their legs. Seats are highly adjustable, with added features like comfortable lumbar support, leg and head rests. Some airlines even have seats that can transform into a bed at the touch of a button. Pajamas, extra comforters and blankets are also offered to passengers for maximum comfort.
A passenger in business or first-class also has access to their own television sets, a mini workstation for a laptop, with enough writing space, power outlets and extra compartments for storage.
Service Priority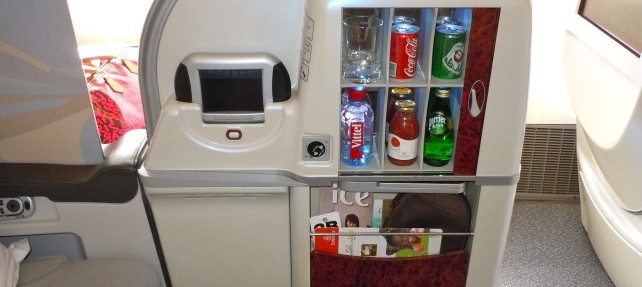 If you are travelling first-class, you will even have access to an exclusive "first-class only" lounge at the airport, probably with a glass of wine or champagne when you arrive. Passengers are treated as "guests" in the lounge, where they can relax in their own private space, take a shower, get a drink from the bar or get a massage.
Business and first-class passengers receive priority boarding, so they can board the plane ahead of the other passengers. With the proximity of the seats to the front of the plane, they are often also the first ones to leave.
The Food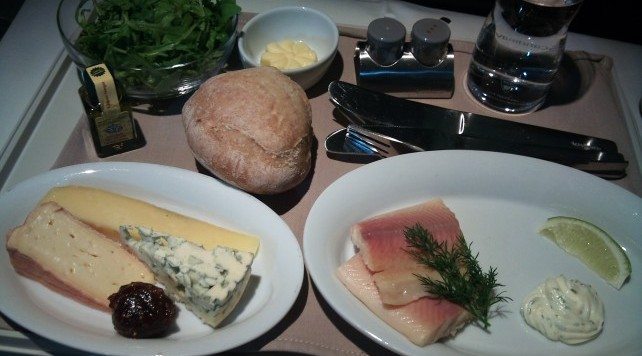 There is a huge difference between the food served in the economy and business / first class. Business-class passengers are often served 2 or 3-course meals and wine. First-class passengers can enjoy high-class chef-prepared meals on-board. Some airlines also allow their passengers to pre-order their meals before the actual flight.
Drinks are unlimited and passengers can ask for one any time they want.
Just like staying in a 5 star hotel room, every one is going to have their own opinion. So lets throw this over to you… have you flown first class or business class? Do you think it was worth the extra expense? Let us know in the comments below!