The greatest draw-card of every theme park is its thrill rides, most of the time being in the form of a roller coaster.  The dizzy heights, steep drops and the break-neck speeds is what draws the crowds and has you going back for more.
What typically makes a roller coaster thrilling is the sheer speed it can reach. The speed alone will make your eyes water, churn your stomach and leave you light on feet (or it does for me anyway). These adrenaline-junkie machines have, at some point, even become a tourist destination for some cities.
If you have an appetite for an incredibly quick roller coaster, here are the ten fastest coasters from around the world to satisfy your craving:
10 – Goliath, Six Flags Magic Mountain, USA (137km/h)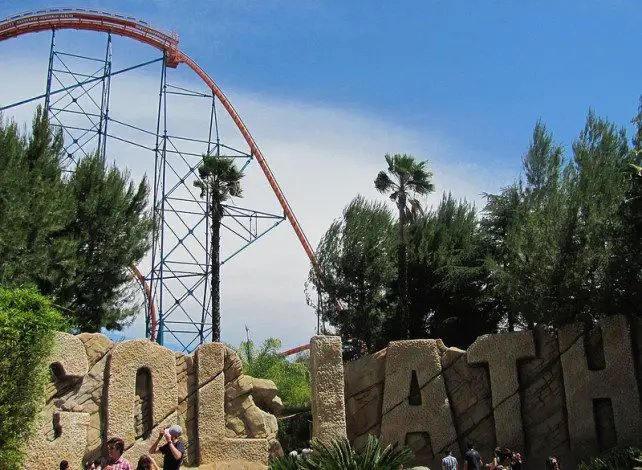 Phantom's Revenge, Kennywood, USA (137km/h)
        Titan, Six Flags Over Texas, USA (137km/h)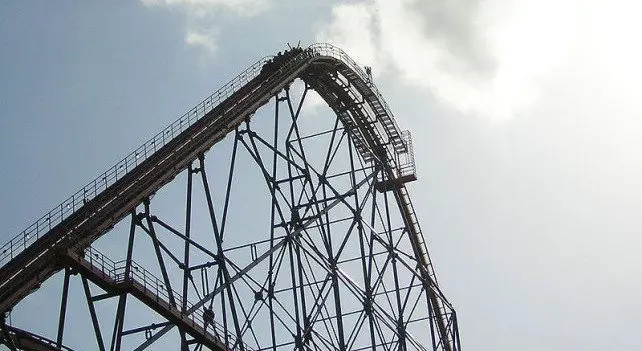 With a triple tie for 10, these three American rollercoasters are definitely an adventure (I can tell you from first-hand experience of riding the Goliath).
The Goliath of Six Flags Magic Mountain gets a sub-tropical theme that resembles the ruins of the Mayan civilization, starting with a massive 255-foot drop at the beginning.
The Phantom's Revenge on the other hand is a gradual surprise, since it will provide you with a series of surprising plunges, each getting longer and more terrifying.
Lastly, The Titan of Texas is a combination of an out and back and a twister roller coaster. Its 255-foot drop places this Texan screaming machine as one of the world's premier coasters.
9 – Intimidator 305, Kings Dominion, USA (140km/h)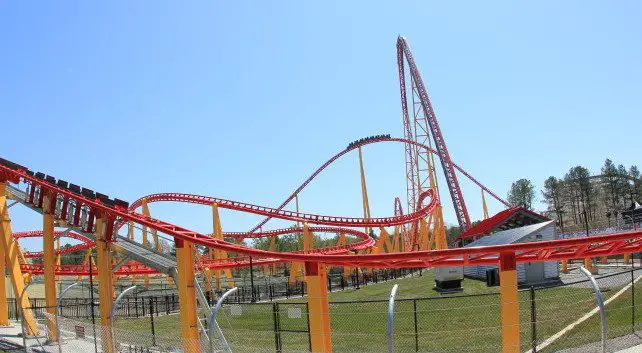 Just how far can a machine go to really intimidate its riders? The first drop from the Intimidator is higher than the observation deck of the Eiffel Tower.
The near-ground tight turns and hills will churn your stomach from the get go. Intimidation at its best, and it's only at Kings Dominion.
8 – Leviathan, Canada's Wonderland, Canada (148km/h)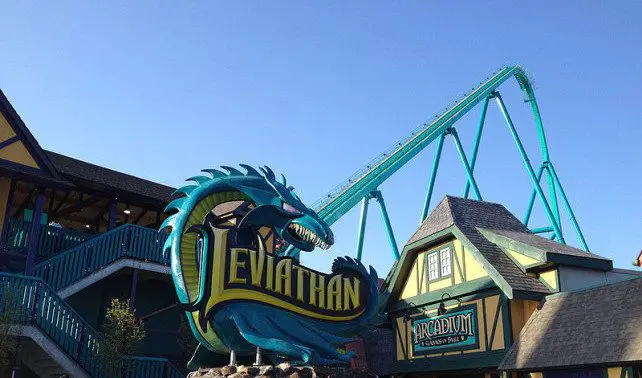 With 1.67 kilometers of track, the Leviathan lasts a whopping 3 minutes and 28 seconds. The full speed of the coaster is achieved straight after its spine-chilling first drop from a 306-foot tower.
This coaster ride is the fastest and the tallest in Canada, and is as terrifying as its name, a large sea monster.
7 – Millennium Force, Cedar Point, USA (150km/h)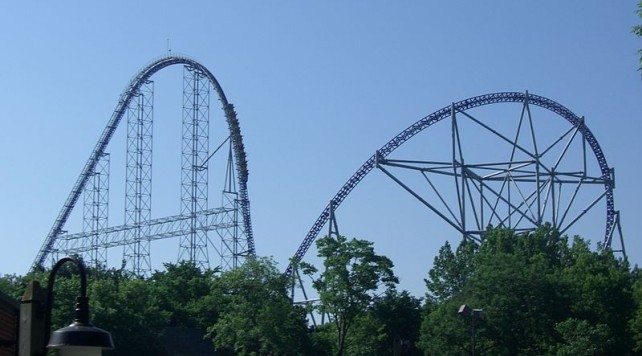 Many say it is a colossal rollercoaster… it's actually is a "giga-coaster"! Millennium Force is a terrifyingly huge and fast coaster ride, which will keep you holding on to your seat, even when the ride has come to a complete stop. Starting with an 80-degree drop from a 310-foot tower makes you fully recognise that the Millennium Force has what it takes to be on the list.
6 – Steel Dragon 2000, Nagashima Spa Land, Japan (153km/h)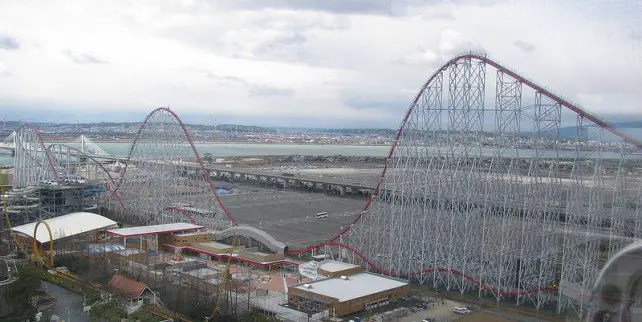 In the monumental Year of the Dragon, a historic roller coaster ride with a speed of a flying dragon was made.
The Steel Dragon 2000 is the longest Steel Roller Coaster on the planet. It takes you a bit longer to reach the highest point and start the hellish ride, but trust me, it's worthwhile wait. A long track and flying speeds are what make this a superb adventure.
5 – Superman: Escape from Krypton, Six Flags Magic Mountain, USA (160km/h)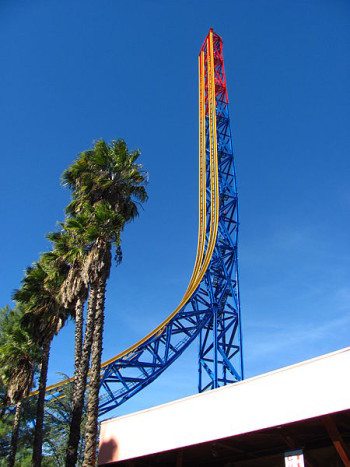 Tower of Terror II, Dreamworld, Australia (160km/h)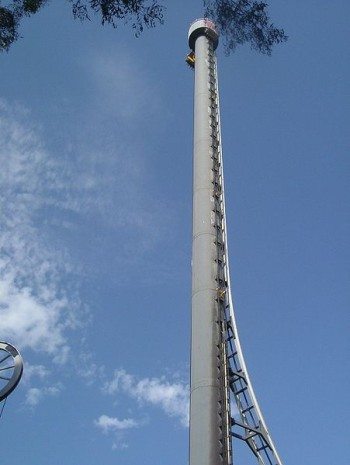 Tied at number 5, Superman: Escape from Krypton of Six Flags Magic Mountain, USA, and the Tower of Terror II of Dreamworld, Australia, are both manufactured by the renowned amusement ride designer and manufacturer, Intamin. Aside from reaching the same speed, the two also have similar structure and the first coasters to use Linear Synchronous Motors technology to thrust the coaster vehicles to maximum speed.
The Superman has recently been refurbished and is now known as "Escape from Krypton" (was previously "The Escape"). Propelling you backwards at 100mph and being launched in open air, free falling from a 41 story tower is an experience you'll definitely not forget.
On the other hand, The Tower of Terror II is dubbed as one of Australia's most iconic scream machines. The 100-meter vertical free fall and the utterly narrow tunnel entry will really put your faith to the test.
4 – Dodonpa, Fuji-Q Highland, Japan (172km/h)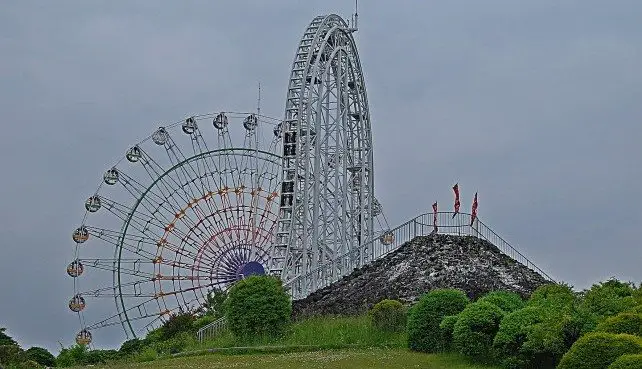 Coming all the way from Yamanashi, Japan, the Dodonpa rollercoaster is one of the world's premier adrenaline-pumping rides. Utilising compressed air's to launch its train, the rollercoaster remained invincible when speaking of acceleration, taking only 1.8 seconds to reach its top speed.
Dodonpa's experience will last for 55 seconds and you'll reach the maximum height of 170 feet.
3 – Top Thrill Dragster, Cedar Point, United States of America (190km/h)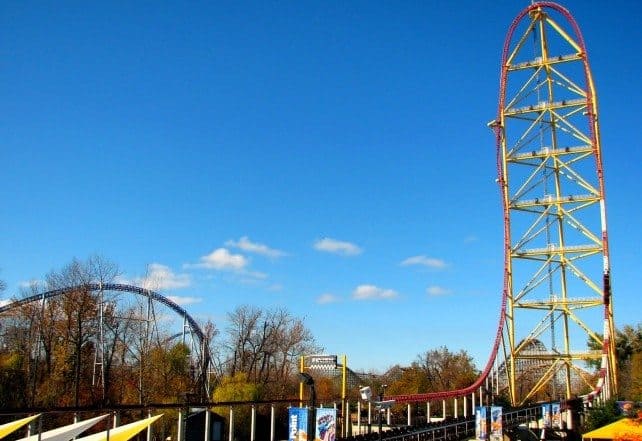 At Sandusky, Ohio, USA, stands the third fastest rollercoaster in the world. The Top Thrill Dragster's speed will proudly give you the longest and most memorable 17 seconds of your life. This unique "race-for-the-sky" experience has greatly helped catapult Cedar Point to be the rollercoaster capital of the world.
2 – Kingda Ka, Six Flags Great Adventure, United States of America (206km/h)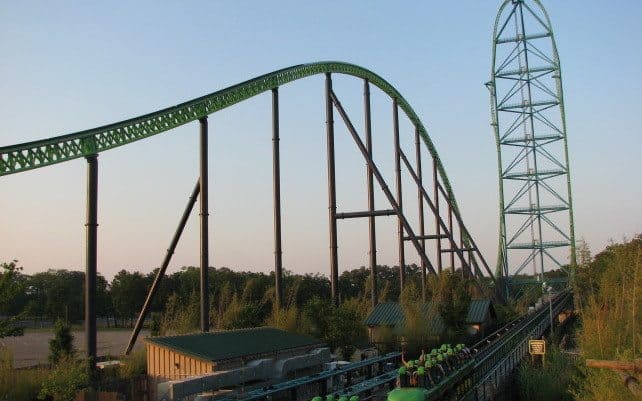 It may have lost its title as the fastest rollercoaster in the world, but it still holds the title of being the tallest; located at Six Flags Great Adventure, New Jersey, USA. This fast-moving roller coaster will stir your stomach with the fusion of its electrifying speed and nerve-racking height. Picture yourself plunging vertically into a 270-degree spiral track at an incredible fast speed.
1 – Formula Rossa, Ferrari World, United Arab Emirates (240 km/h)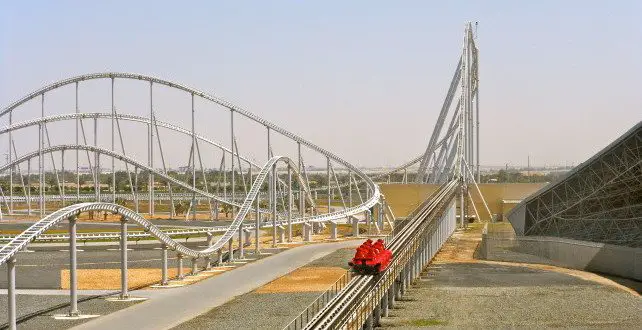 A 2.07-kilometer crazily-winding track and state-of-the-art rollercoaster cars are designed to look exactly the same as a Ferrari Formula One car, letting you feel like a real F1 racer.
Fasten your seatbelt, put on the safety goggles, and hold on to your seat, because you are just about to scream your lungs out. Rocketing to 240 kilometers per hour through the professionally-structured rails, the Formula Rossa rollercoaster uses a hydraulic launch system producing a launch velocity close to a real aeroplane. The extreme speed is, of course, one of a kind!
What's the fastest roller coaster you have been on? Are there any other roller coasters that you recommend checking out? Let us know in the comments below!