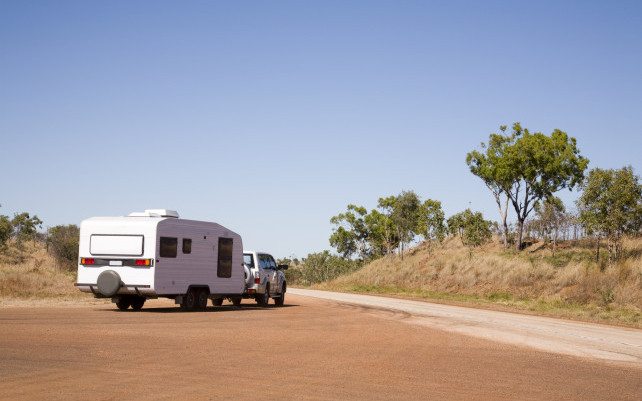 So you're thinking of travelling around Australia and aren't sure whether you need a caravan or a motorhome? There is no right or wrong answer and your decision can depend upon how much you want to spend and your travel plans.
To make things easier, we've highlighted some of the key differences here for you.
How Much Do You Want To Spend?
When compared to the motorhome, caravans are relatively affordable. Not only is this the case in the showroom, the caravan is generally less expensive to run and maintain. However, when it comes to your budget, the size of the motorhome or caravan can be a major factor. Generally speaking, the larger the motorhome or caravan the worse the fuel economy when compared to smaller motorhomes or caravans.  In running a motorhome and a day-to-day vehicle there will be associated engine maintenance costs. With larger and more luxurious caravans that require heavy tow vehicles, the cost differential is reduced.
Also, make sure you do your research and look into the cost of insuring your vehicle. Insuring a motorhome can be expensive due to it being motorised. However, when insuring a caravan, you must also keep in mind that you will need to make sure your towing vehicle is insured too.
What Are Your Travel Plans?
It is generally believed that the motorhome is better suited for trips with frequent stop-overs as they are a little easier to move and set up. There are often bathroom pit stops when travelling on a long journey. With a motorhome, you won't have to stop when passengers need the bathroom. A motorhome will also give you access to your 'home' without ever going outside which is a big plus if it there is a storm.
The caravan is generally better for the single-location, long-term stay as you can leave it behind if you need to head out on a quick milk run. A large motorhome can pose difficulties when shopping, parking or deciding to explore off-road. These activities demand the use of a smaller vehicle or can also limit which places you can visit.
The Auxilliary Factors
Other things to consider when shopping around for a caravan or a motorhome include the ability to tow additional equipment such as a motorbike, the difference in water tank capacity, the capacity of storage areas, differences in clearance heights and manufacturer reputation. It is also worth investigating the various registration requirements across Aussie states.  In some instances, a large Motorhome with a trailer and a small vehicle could require a truck, trailer and car registration.
Our suggestion would be to try before you buy. Owning a caravan or a motorhome is more often a choice determined by your personal travel style and lifestyle choice. Either way, what's really special about the 'travelling on wheels' lifestyle is that it can be enjoyed by everybody. So it's time to get out there and start exploring.