Feeling lucky lately? Do you want to try your luck and win some serious cash in the most elegant and luxurious casinos ever?
Fulfil that true casino experience in the best casinos the world has ever known.
10. Casino de Monte Carlo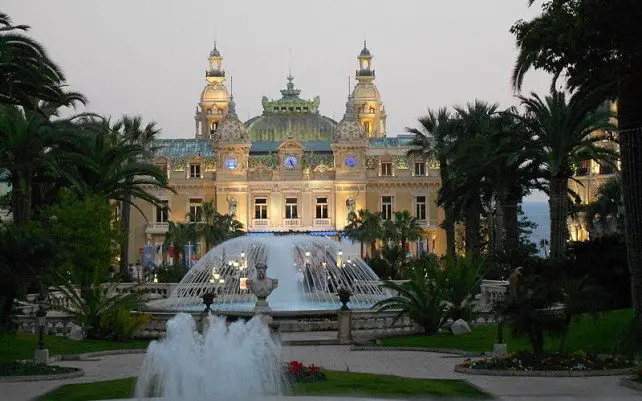 Where: Monaco
A casino where locals are not permitted inside the casino, the Casino de Monte Carlo is exclusively for foreigners only. Owned and managed by a public company partially controlled and owned by the monarchy and the government called Societe des Bains de Mer de Monaco, this casino has been one of the key contributors in Monaco's economy and one of its main sources of income.
9. Grand Lisboa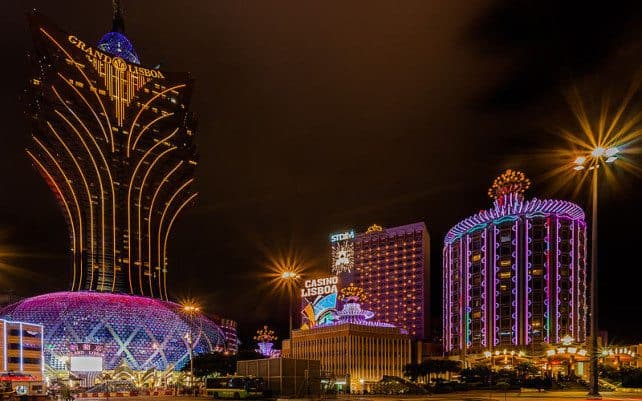 Where: Macau, China
Dubbed as the tallest structure in Macau and towering with 58 floors all in all, the Grand Lisboa is owned and managed by Sociedad de Tursmo e Diversoes de Macau. Grand Lisboa initially opened with the casino and restaurants in 2007, with the hotel opening a year later.
Showcasing a total of 1,000 slot machines and 800 gaming tables, the Grand Lisboa was famous for holding the first Texas Hold 'Em poker tournament, and the first ever casino in Macau to have craps tables.
8. Wynn – Macau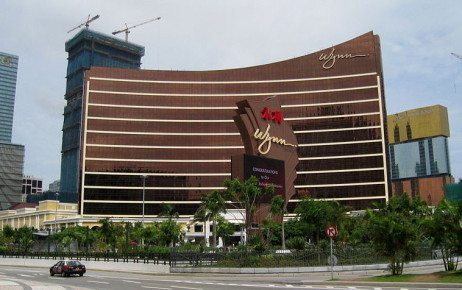 Where: Macau, China
Celebrated as the first ever integrated resort in Asia and modelled after the Wynn casino hotel in
Las Vegas
, the Wynn in Macau is a casino hotel packed with the finest restaurants, spa, a lake for a relaxing view and designer shops.
With its vast area of 205,000 square feet, the Wynn is composed of 600 suites and rooms, with a total of 212 gaming tables and 375 slot machines all in all.
7. Wynn – Las Vegas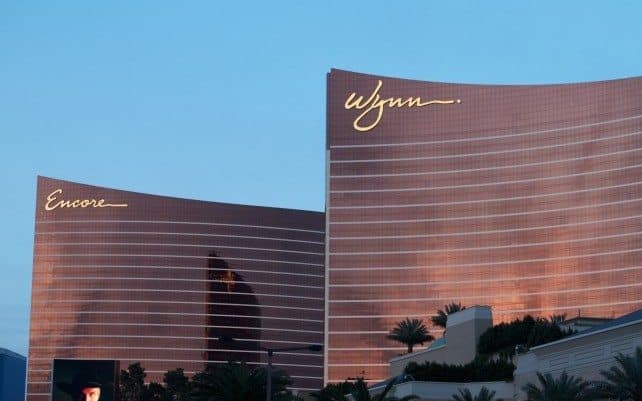 Where: Las Vegas
Owned by Wynn Resorts Limited, the Wynn of Las Vegas stands with 45 floors and has a total of 2,716 rooms. The resort consists of a 223,000 square feet convention centre and 76,000 square feet of retail space.
The heart of it all is the casino that covers 111,000 square feet, filled with slot machines and gaming tables.
6. Rio All Suite Hotel and Casino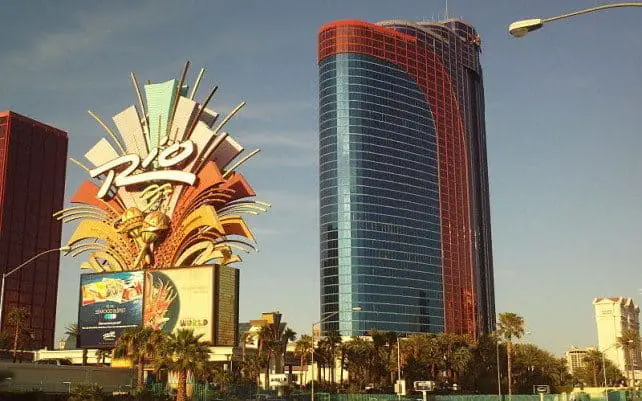 Where: Las Vegas
The
Rio All Suite Hotel and Casino
(or simply The Rio) is operated by Caesars Entertainment Inc – with the name derived from the dynamic city of Rio, in Brazil. Known to adapt the culture and uniqueness of the City, The Rio's 2522 rooms are all suites, with sizes ranging from 600 to 13,000 square feet. Its structure is bathed in signature red and purple glass and its rooms are designed with floor to ceiling windows.
For VIP guests, The Rio also offers private villas for a more elegant gambling experience.
5. The Venetian Resort Hotel Casino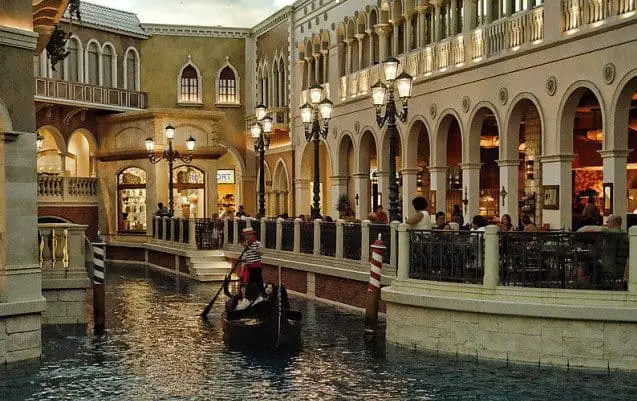 Where: Las Vegas
Located at the site of the former Sands Hotel,
The Venetian Resort Hotel Casino
is yet another extravagant hotel and casino in Las Vegas. It is most popular for its replica tower of Venice's great Campanile of St. Mark.
The Venetian Resort Hotel Casino is one of the largest and grandest 5-diamond hotel and resort complexes in the entire world, along with The Palazzo Hotel and Casino Resort and Sands Expo Convention Centre.
With its 4,059 rooms, 4,049 suites, and a vast 120,000 square-foot casino, The Venetian can surely complete your Vegas experience.
4. Bellagio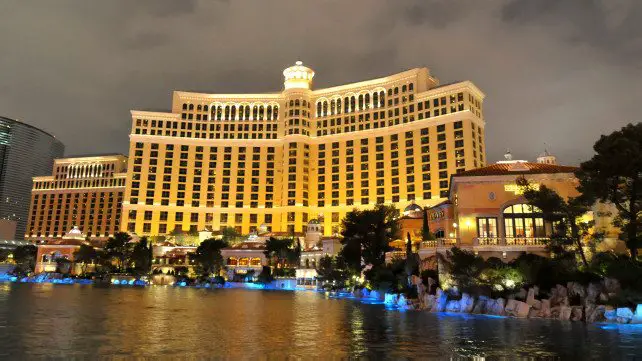 Where: Las Vegas
Vegas holds and is renowned for the biggest and grandest hotel-casinos in the world. Dubbed as one of the best casinos in the world along with the likes of The Venetian, The Rio and Wynn, the Bellagio is operated by MGM Resorts. Located in the former spot of the Dunes Hotel and Casino, the casino is well-renowned for its many facilities.
The fountain, has been featured in movies such as 21, Hangover, and Ocean's 11. However, what makes the Bellagio popular among gamblers is its poker rooms, which is commonly known as The Office. This casino has high table limits, so it gets plenty of visits from professional players. Bets can reach $4,000 and $8,000 for the high stakes game and pots up to $1 million!
3. MGM Grand Casino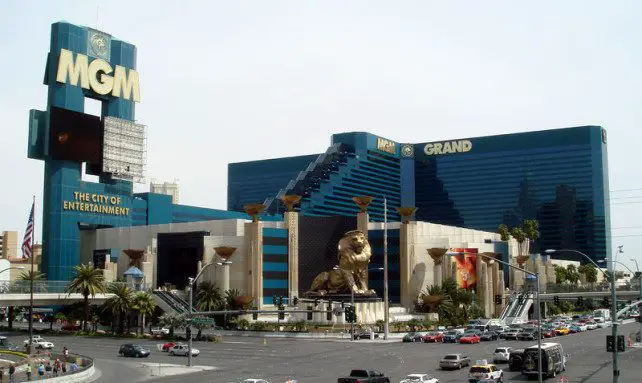 Where: Las Vegas
Located in the third-largest hotel in the globe, the
MGM Grand Casino
is well-renowned for its vast area of 171,500 square feet for gaming alone! It has 139 tables for games; such as poker and 2,500 slot machines, which include multi-game machines, video poker and progressive slots.
The MGM Grand also offers sports betting in a room of 60 plasma TVs airing sports; like football, soccer, mixed martial arts, and boxing. It also has skyboxes that can house up to ten guests, packed with complimentary beverage and food servers.
2. Foxwoods Resort Casino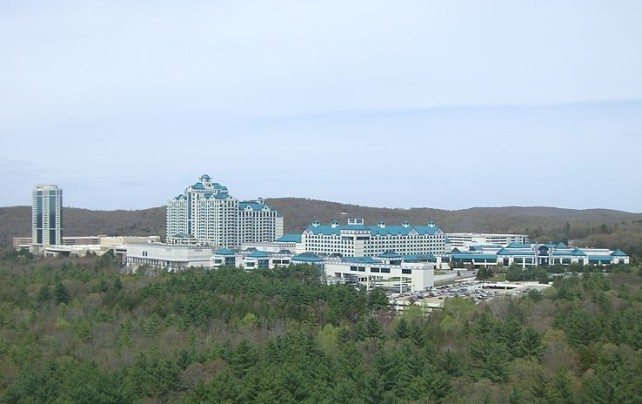 Where: Connecticut, USA
While surrounded with an abundant green view, Foxwoods Resort Casino is packed with activities inside. Covering a whopping area of 4.7 million square feet for gaming alone, Foxwoods Resort Casino has 6,300 slot machines and 380 gaming tables; including games such as craps, poker, blackjack and roulette.
The casino even has a 2-storey arcade; perfect for kids!
1. The Venetian Macao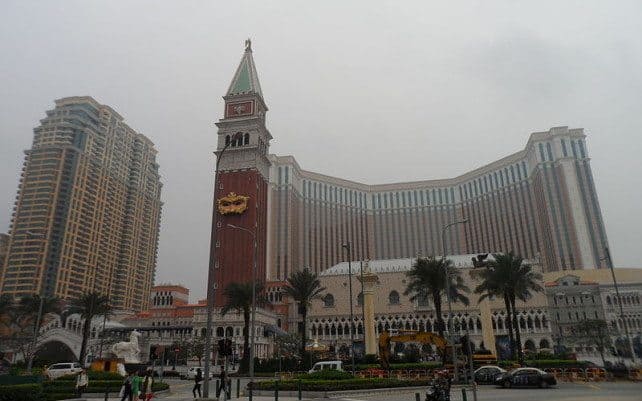 Where: Macau, China
Personally, the most remarkable casino inside and out is The Venetian Macao. The exterior designs and even the surroundings are scenic, with most spots inside offering lots of nice views.
The casino hotel has totally outdone itself with a total gaming space of 550,000 square feet and luxury rooms for guests and high-profiled gamblers.