Ever wanted to just get away from it all? Just jump in your car, roll the windows down and feel the wind in your hair. Then perhaps a driving holiday is just the ticket. Why not think big for your next driving holiday, and go for a record breaking route. Maybe you could try the longest international highway in the Americas, the busiest highway in Canada or even the highest highway between Pakistan and China?
Intrigued? Then why not use our list of record holding highways to pick your next driving holiday destination?
Longest international highway: Pan-American Highway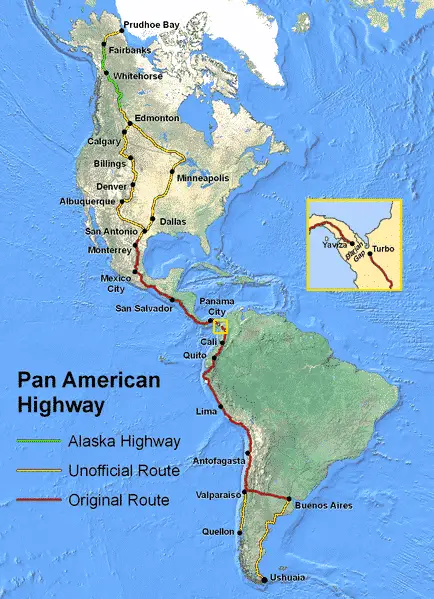 At almost 48,000 km in length, the Pan-American Highway starts in
Prudhoe Bay, Alaska
and runs south to Ushuaia in Argentina. It travels through 18 countries including Canada, America, Mexico, Guatemala, El Salvador, Honduras, Suriname, Guyana, Nicaragua, Costa Rica, Panama, Brazil, Venezuela, Colombia, Ecuador, Peru, Chile and Argentina. The only gap in the Pan-American Highway is a 100 km stretch of marshland between Panama and Colombia known as the Darién Gap.
Longest national highway (point to point): Trans-Canada Highway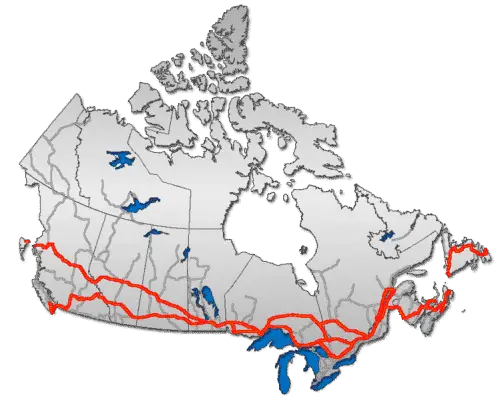 The Trans-Canada Highway runs from east to west across southern Canada, starting in Newfoundland on the east coast to British Colombia on the west coast. The highway links the majority of Canada's cities including Ontario, Quebec and Vancouver. With a length of just over 8,000 km, construction commenced in 1950 and the road officially opened in 1962. You will always know when you're travelling along the Trans-Canadian Highway; it's marked by distinctive white and green maple leaf signs throughout.
Longest national highway (circuit): Australia's Highway 1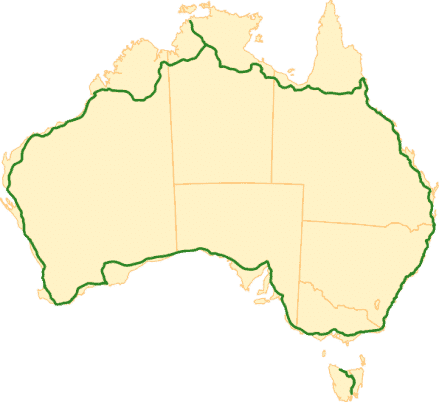 Even us Aussies make it into the record holding highways list. At 14,500 km in length, Highway 1 circumnavigates mainland Australia's coastline and links all of Australia's capital cities (with the exceptions of Canberra and Hobart). There is also a small separate section that runs from Hobart to Burnie in Tasmania. Over one million people travel on Highway 1 every day.
Largest national highway system: America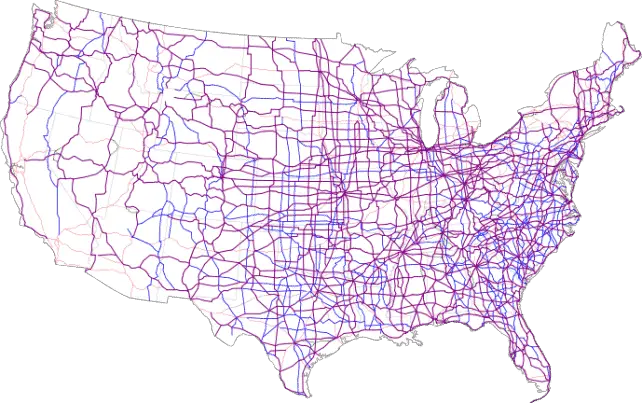 America has over 75,000 km of national highways. The Dwight D. Eisenhower National System of Interstate and Defense Highways (otherwise known as the Interstate) was named after President Eisenhower who authorized its construction. Estimated to have cost approximately US$425 billion, construction took over 35 years. The highway system runs through 48 of America's states.
Busiest highway: Highway 401 in Ontario, Canada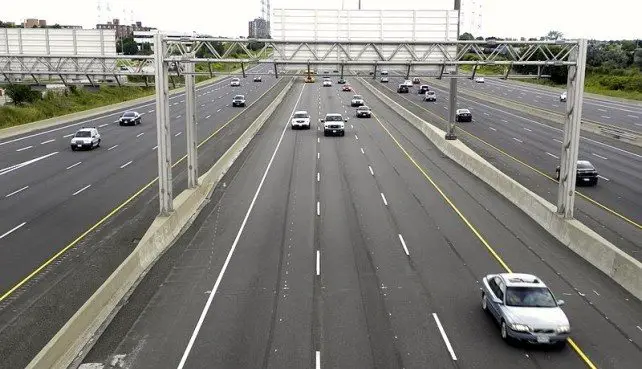 Officially named the Macdonald–Cartier Freeway, Highway 401 runs for approximately 820 km from Windsor in Ontario to the Quebec border. It is an important part of the Quebec City–Windsor Corridor, where more than half of Canada's population lives. With a 100 km per hour speed limit, an average of 500,000 vehicles uses it every day. So, if you are looking for a leisurely, traffic-free cruise, this may not be the highway for you.
Widest highway (maximum number of lanes): The Katy Freeway in Texas, America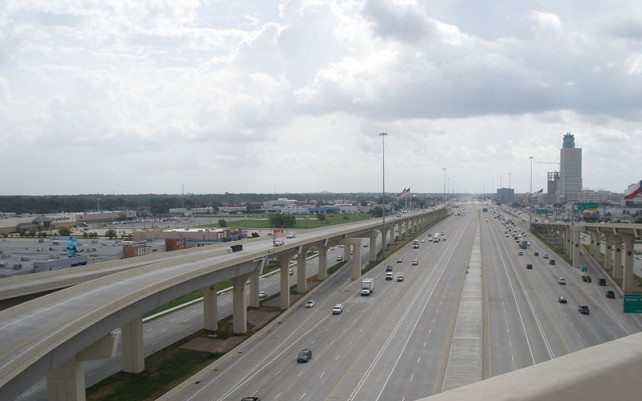 Interstate 10 runs east-west across southern America, starting in New Mexico and ending in Louisiana. The portion of the highway in Houston, Texas, known as the Katy Freeway is the widest highway in the world. In some sections, it is up to 26 lanes wide. Not all 26 lanes are open to general traffic though. Some are access roads and others are high occupancy vehicle lanes (for cars with two to three passengers).
Widest highway (maximum number of general traffic lanes): Interstate 5 in California, America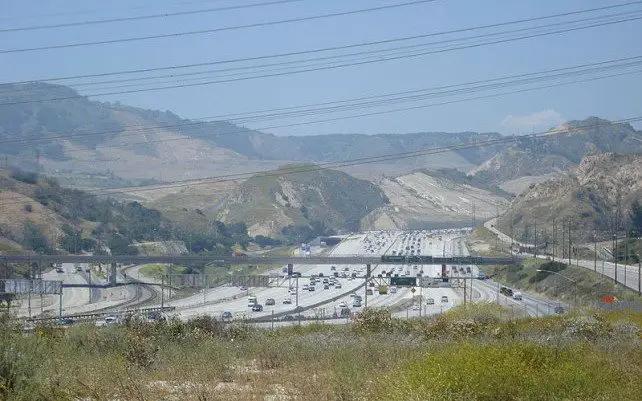 Interstate 5 runs north-south through California in America, beginning at the Mexico-American border at San Ysidro. The two mile long section, between Interstate 805 and Route 66 is 22 lanes wide. Unlike the Katy Freeway, all 22 lanes are open to general traffic (no access lanes or high occupancy vehicle lanes here).
Highest international highway: The Karakoram Highway, between Pakistan and China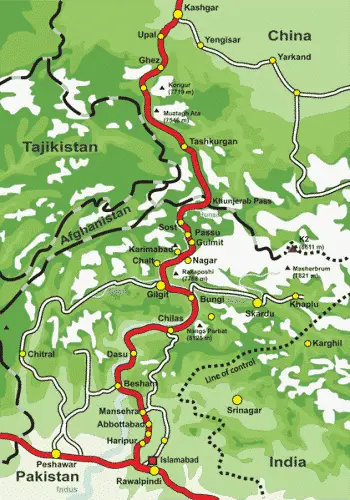 The highest paved international highway in the world, the Karakoram Highway links China to Pakistan and runs through the Karakoram mountains. With an elevation of 4,700 m, the highway is somewhat of a tourist destination. Given its elevations and the impossible building conditions (almost 1,000 people lost their lives during its construction), it has even been referred to as the eighth wonder of the world.