For visitors in India, exploring the silk industry is a fascinating experience. There's such a diversity of manufacturing styles, colours and products. What's more, silk is such a luxurious, universally appealing material that it makes for ideal gifts for friends and family members.
Why is Indian silk so popular?
It's difficult to separate silk from Indian culture and religion. It's been an integral part of daily life for as long as time has been recorded.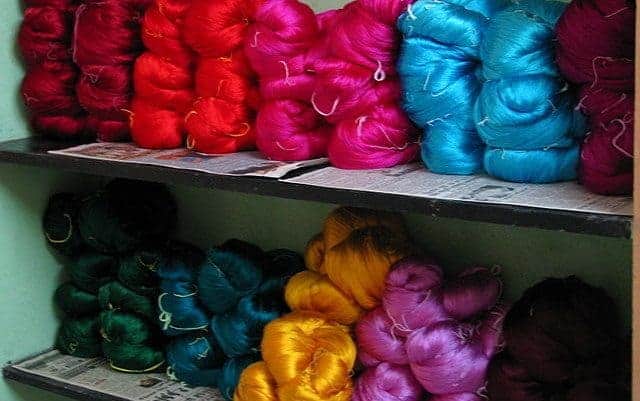 One of the reasons that Indian silk is such a desired product all over the world is the high standard of silk artistry that has been achieved. Firstly, the Indian silk weavers are known for the fabulous colours that they choose to work with. Walking around India is a constant visual feast, largely because of the beautiful colourful sarees worn by the women – in striking pinks, purples, blues, greens and so on.
Secondly, India's silk weavers have carried their craft to an outstanding level. Meticulous attention to detail and a vibrant imagination are their hallmarks. The number of designs that has been created is mind-blowing, from dreamy floral patterns to stunning, complex geometrical graphics. On top of this, the weaving is particularly strong and durable – Indian silk products are definitely made to last.
Indian silk and regional diversity
India's silk industry is incredibly diverse. Silk weaving centres are dotted all over the country. The weaving styles and products produced vary from place to place. So, if you're travelling in India, and you're particularly enthusiastic about silk, it might be well worth checking out more than one place. It's fascinating to discover that's what's established in one area is completely different to what's happening in another. Pretty much every silk weaving centre has its own weaving technique and its own line of products. It is this richness and diversity that make India such an awe-inspiring place in which to travel. Every single day brings something utterly new.
Where is the best place to buy Indian silk?
If you're only in India for a short time, but want to see as much of the silk industry as possible, then the best advice to follow is: go south. Why? Well, even though beautiful silk products are made all over the country, the majority of them are still made in the southern region. It's renowned for being the leading silk-producing area, and several extremely famous silk weaving centres are located there. These include Kancheepuram, Dharmavaram and Arni.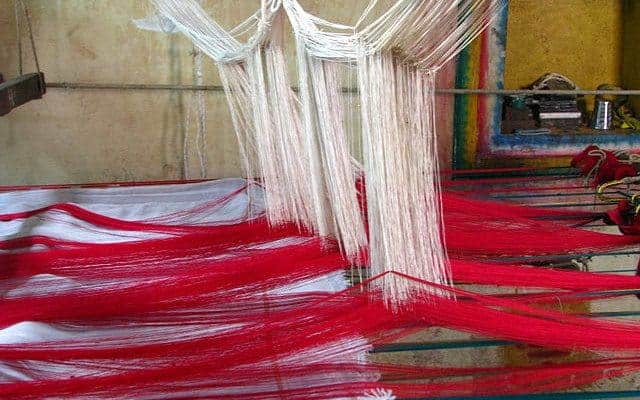 If you want to browse gorgeous, vast sarees in brilliant colours, then head for Kancheepuram. If you happened to see 2008 Tamil film,
Kanchivaram
, you might already know a little of what it's like. Directed by Priyadarshan, the movie focused on the world of the town's silk weavers, and was awarded Best Film at the National Film Awards.
In Kancheepuram, you'll see silk in all the shades of the rainbow – as well as silver and gold – worked to perfection at the hands of local silk masters. If you're looking for a particularly luxurious gift, then you can't go wrong. Moreover, on top of the sarees being stunning, the architecture and cultural riches are worth exploring as well. Even though Kancheepuram is a popular destination, accommodation shouldn't a problem – so you'll be able to find some hotels in nearby Chennai city.
After that, it's worth visiting places like Mysore and Bangalore. Their claim to fame is excellence in the creation of printed silks. If you're interested in intricate, elegant designs, then you'll find what you're looking for. Places like Mysore and Bangalore provide a fascinating contrast to Kancheepuram.