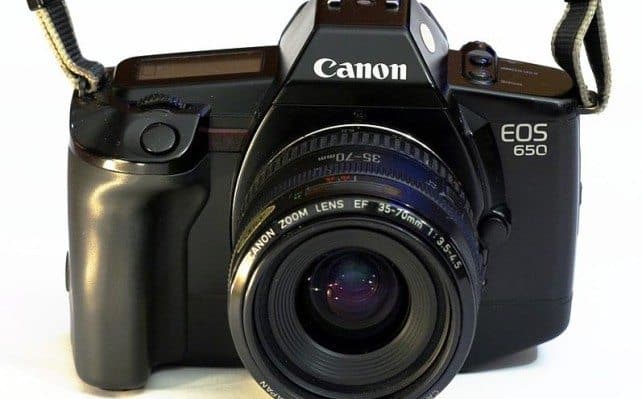 Whether you are travelling, attending once-in-a-lifetime event, or simply going to a mates birthday, a camera captures every delightful moment, turning them into a physical keepsake.
Cameras are becoming extra-helpful devices and are of great value in daily life. As you may have seen by now, many of those who own a phone already have a camera. It could be for work, a hobby, pleasure, or even perhaps an accommodation for one's vanity. Whatever their purpose for it, it's about one and the only same thing, and that is taking pictures.
If you post pictures on Facebook, in an album, a coffee-table book, magazines, or even keeping it for your private consumption, you should never be left behind on the quality of pictures you own.
When getting a camera, there are factors you need to consider. Above all, you need to buy one that is exactly suited for your needs. To help you decide on what camera to buy, we are giving you some ideas below about the pros and cons of the different kinds of cameras.
Camera phones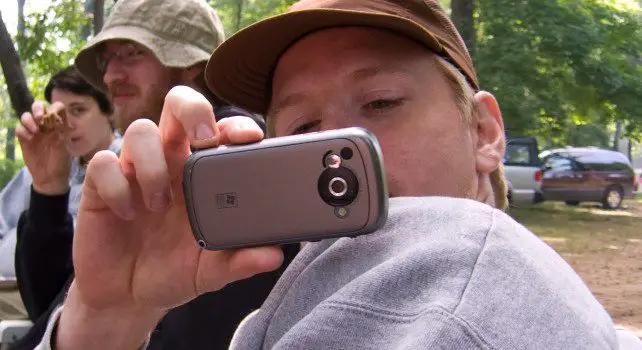 Camera phones set the trends for casual photography today. It is very popular nowadays that most of  mobile phone manufacturers in the world create phones that have built-in cameras. Camera phones come in handy designs; lightweight and compact, without adding much weight or bulk to your phone.
Unlike the point and shoot and DSLRs, camera phones will save you from being not able to capture treasured moments when you've decided not to bring your other camera. Surely, they are the most user-friendly and offer various cool features for beginners in photography; such as built-in editing programs. Most of the time, they can also capture video.
If you choose a high-quality camera phone, you will probably be reluctant because of their costly price. There is also the case that f you unfortunately drop your phone, the camera will most likely be affected, if not completely broken. In most cases, it is beyond repair because of the need to change your entire phone.
Other downsides include the lack of a strong flash for beautifully captured images. If you consider taking photography more seriously, camera phones will most probably fall short. There is also the fact that camera phones are simply dreadful when it comes to night photography, resulting in blurry or extremely noisy / pixelated photos.
If you are more concerned of being able to take a picture at any time than the quality, camera phones might be suited for you.
Point and Shoot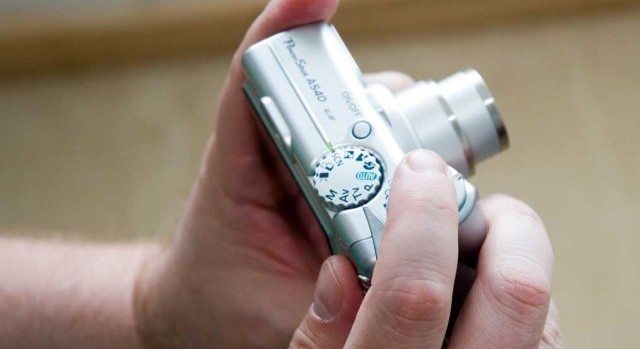 Small, lightweight, compact and coming a whole lot of features, point and shoot cameras are quite cutting-edge, with many variations such as waterproof, underwater and reversible varieties.  Today, they have evolved to be the choice for those who nearly have no background in photography. As its name goes, just point and shoot, then voila! Splendid images are taken.
One of the best features of these cameras is simplicity. They can be fully automated and their easy-to-use features make point and shoot camera a breeze to use. People do not need to delve into the intricate details of adjusting settings. As mentioned, they are also lightweight and obviously handy.
Accidentally dropping it would result in practically minimal damage since they are normally made with high-durability in mind. Compared to the usual camera phone, point and shoot cameras capture images with better quality.
On the downside, Point and shoot cameras usually lack a fast shutter speed. They are normally too slow to capture fast objects, so it can impact their flexibility. You also can't change the lens and they come with limited image settings to achieve that perfect shot. Additionally, the zoom ranges of point and shoot cameras is usually quite limited unlike that of the DSLRs.
These cameras are great for outdoors, saves space in luggage, and to top it all off, the size does not totally compromise image quality.
DSLR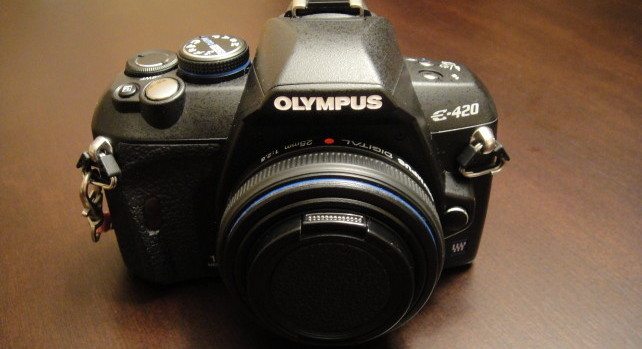 Known to be the experts' companion in photography, the DSLR (or Digital Single Lens Reflex camera) has an attribute called reflex design scheme. This system allows light to pass through a single lens and by the help of a mirror, a portion of light reflects to the viewfinder. This primarily sets DSLRs apart from the rest of the cameras.
DSLR cameras provide better focus features and basically have higher megapixels counts unlike the other types. In terms of flexibility, DSLR are undeniably on top. The fact that its lens can be changed, a user can easily choose the preferred lens for specific purposes. Similar to this, external flashes and remote triggering devices can be attached to DSLRs for better light reception and high quality images.
DSLRs are also gifted with fast shutter speeds. It can amazing to capture fast moving subjects with utmost clarity and stability. Speaking of settings, a DSLR offers an array of camera options for specific events. In other words, there are already settings you can select aside from the automatic and manual ones.
On to the negative sides; yes, it is packaged with a myriad of features and highly impressive flexibility, however DSLR cameras are usually expensive. The lofty price is not its only downside. With all of these features and technical terminologies (that even with the user manuals) comprehension for easy usage can be still far off. They are clearly not user friendly (unless you slap the thing on auto-mode but then you should question why you have a DSLR in the first place).
It's true that lenses can be changed at any time, but the problem is when you go to buy a new one. You might find that camera lenses are actually more expesnive than what your basic DSLR kit originally cost. As a precaution, DSLRs can be face a huge theft risk too.
So what do you use to take photos while on holiday? What makes / models of cameras do you recommend? Any accessories you can't go without? We'd love to hear from you below in the comments!